Different dinners:Think outside-the-box for your Valentine's date
Today, there's an online dating site for every desire.
With Valentine's Day fast approaching, it's never been easier to make it a special occasiaon for couples who don't necessarily want the typical pre-fixe meal surrounded by red roses and classical music.
With the stigma from online dating disappating, more people than ever are using some type of digital service to make a connection-- people using online dating sites is up 25 percent since Pew Research Center first polled users in 2005.
Many go with more traditional sites, but now there are plenty of niche dating sites to satisfy a variety of preferences. Love Disney? Check out the site meant just for Disney enthusiasts-- Mouse Mingle.com. Mickey and Minnie lovers can find each other and spend the happiest days of their lives at the happiest place on earth.
Looking for more outside-the-box romance? Here are a few venue pairings for couples who want their dining experience to match their shared unique passions.
Clown Dating – For the couple who'd rather be at the circus.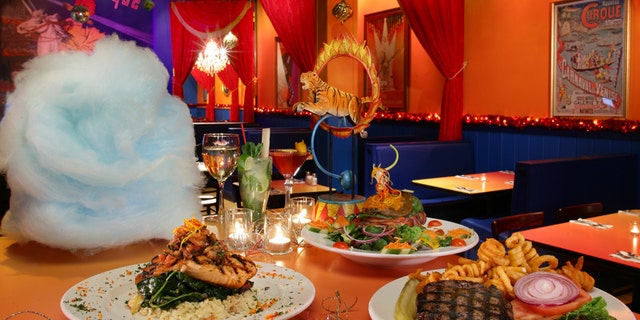 It's not that funny looking for love when you're a lonely clown, but looking for a clown-themed date night is easy with the Circus Café.
At this Saratoga Springs, N.Y. restaurant, clown lovers can enjoy French circus themed murals, atmospheric LED lighting, hand-blown Venetian chandeliers and lush red and gold velvet curtains for privacy between tables – see there's romance for couples here too. Entertainment includes karaoke and dessert includes cotton candy -- obviously.
Vampire Passions -- For the couple that dares to take a bite out of dining.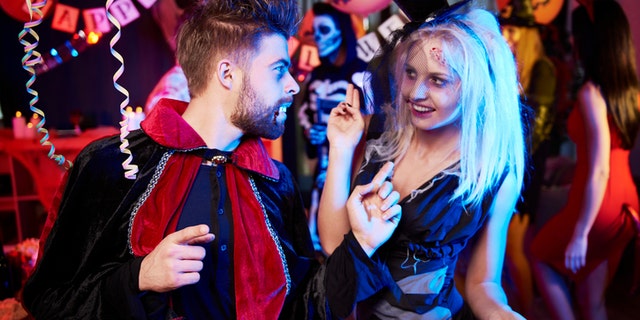 This dating and social networking site caters to the "Twilight" crowd. If you met your match here, consider an evening at the Vampire Café located in the Ginza neighborhood of Tokyo, Japan.
Dracula's castle inspired the interior decor here. There are plenty of vampire-themed cocktails, too including "Dracula — The Count's Power" ad "Iron Maiden — The Virgin's Fresh Blood."
From blood cells painted on the floor to red curtains, the interior certainly looks like it was designed by the un-dead. The low lighting helps set the mood. It would almost be romantic... if you weren't keeping a wary eye out for someone lunging for your neck.
420 Singles -- For the couple where only ganja gourmet will do.
Prior to her present stint as a world-class marijuana chef, Andrea Drummer was an anti-drug counselor, advising kids to stay away from pot. "I feel bad! I lied to them," Drummer told LA Weekly.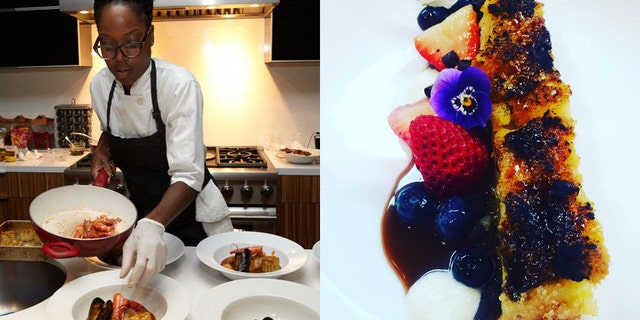 Drummer, a graduate of Le Cordon Bleu, is now the co-owner of Elevation VIP Cooperative, a Los Angeles–based company that caters high-end, intimate dinner parties using cannabis as a primary ingredient.
Elevation is a medicinal marijuana dispensary specializing in innovative cuisine that enhances the quality of life for patients in the Los Angeles area. The business focuses on locally sourced organic and seasonal ingredients paired with specific cannibis strain. Not that Drummer's meals can only be enjoyed by prescriptive clients only.
Ugly Schmucks – For the couple who understands that beauty is only skin deep.
If you met your mate on this site, then looking beneath the surface is who you are. Why not have a dining experience that involves that puts your other senses to the ultimate test.
Opaque, located in Los Angeles is the latest restaurant to offer a dining experience without sight.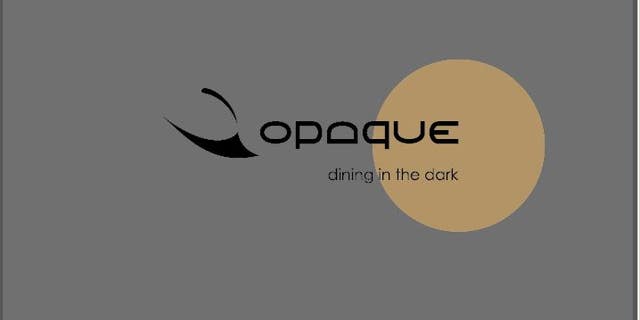 In the era of information overload, visual stimulation has reached an all-time pinnacle. But imagine, just for an hour or two, that you cannot see. Proponents of so-called dark dining claim that abandoning vision helps enhance your other senses while eating you have a heightened sense of smell and taste throughout the meal.
Trek Passions – For the couple whose goal is to live long and prosper.
Calling all Trekkies and science fiction fans. At The Chemist in Myrtle Beach, S.C., the dining area looks like a party-themed science lab, with servers and bartenders dressed in lab coats. Beakers and test tubes decorate the bar and tables, and the floor tiles double as the periodic table.
Behind the bar is a smoldering liquid nitrogen machine that makes frozen drinks (and other colorful, bubbly concoctions).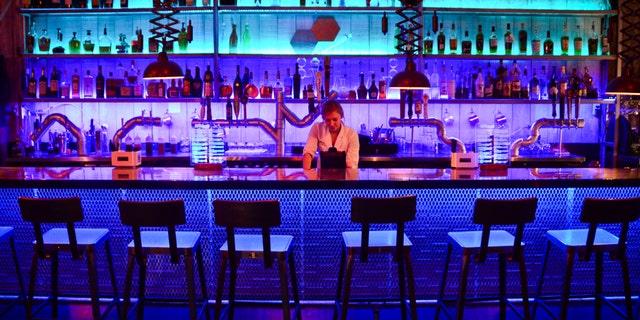 Valentine's Day is holiday for giving and sharing love. No matter what or who you're into, there's a place for you to let loose with your partner on Feb. 14.