Did Ben and Jerry's call everyone racist with 'implicit bias' accusations?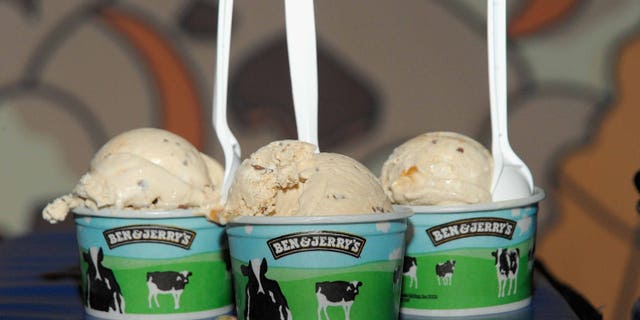 If you're prone to grab Half Baked before considering any other flavors, Ben & Jerry's wants you to go on a "bias cleanse."
The Vermont-based creamery is on a mission to root out systemic racism from its customers – especially white ones.
The left-wing company, in a post on Oct. 24, accused its flavor enthusiasts of "implicit bias."
While some thought it was a "new flavor" announcement, it was just a chance to push their progressive social agenda.
Customers reacted on social media:
"Did Ben and Jerry's just call everyone racist?" Tom asked on Twitter.
"Worst ice cream advertisement ever," Elliott Hamilton tweeted.
"You can only sell so much ice cream, but the appetite for pseudoscience knows no bounds," Mark Hemingway wrote.
"What's one thing Ben & Jerry's and implicit bias research have in common? They're both Half Baked," Grant Addison tweeted.
The post is titled "What is implicit bias and what can we do about it?"
Ed Morrissey tweeted, "The actual answer appears to have eluded the ice cream manufacturer."
They jump from cookie dough chunks mixed with brownie bites right to systemic racism:
"In the US, where most positions of power are still held by white people, 'intergroup bias' leads to racism," the post reads, citing studies that "white-sounding names" do better than "black-sounding names" on resumes and when professors are answering students' emails.
"Black drivers are pulled over more often by police, even though white drivers are more likely to have guns or drugs in the car," the ice cream company claims.
They give employers, professors, and police officers a pass because the "evil racists doing evil racist things" is grown by "unexamined implicit biases."
The cure for racism isn't eating more Ben & Jerry's ice cream, either.
The company encourages its customers to take a discredited Harvard's "implicit bias test" that Hillary Clinton mentioned during a 2016 presidential debate against Trump, consider a seven-day "bias cleanse," and watch a video from Demos Action President, Heather McGhee, who encourages a white caller to get to know black families who are not involved in crime or gangs, stop watching the nightly news, and join a black church.
"We are still a very, very segregated country," McGhee said, "Millions of white Americans live in places where they rarely see anyone of a different race."
This isn't the first time Ben Cohen and Jerry Greenfield's Vermont-based company has weighed in on social or political issues – supporting Black Lives Matter and Democratic presidential candidate Bernie Sanders with the limited-edition flavor called "Bernie's Yearning."
Ben & Jerry's did not immediately respond to request for comment.