Deer crashes through Denny's restaurant window, scares diners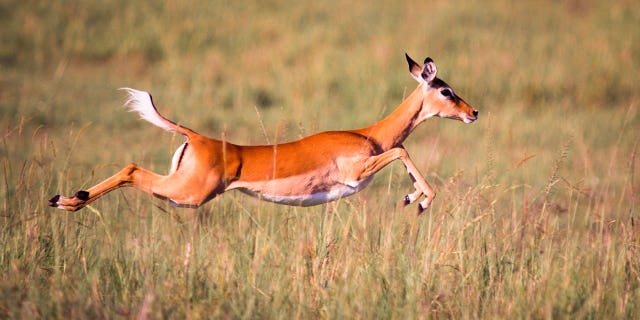 A group of Denny's diners were in for an unexpected surprise when an uninvited guest crashed their meal.
A deer caused quite a scene when it smashed through the window of a Denny's diner in Rome, N.Y. on Saturday afternoon.
DEER CRASHES THROUGH WINDOW DURING FAMILY'S DINNER, FAMILY CATCHES IT ON FILM
Video of the incident shows the deer leaping through the glass and over two rows of tables before scrambling around the restaurant, slipping and sliding on the floor.
Customers jumped out of their seats, appearing to be caught off guard, before walking over to let the deer out the front door.
FOLLOW US ON FACEBOOK FOR MORE FOX LIFESTYLE NEWS
This isn't the first time an animal has interrupted patrons out to enjoy a meal.
Late last year, a similar event occurred at the Aspen Café in St. John, Ind. when a deer crashed through one of the restaurant's window and nearly collided with a customer before crashing through a second window to escape, WTHR reports.