Deadmau5 shared his $15,000 McDonald's Szechuan sauce with fans at a show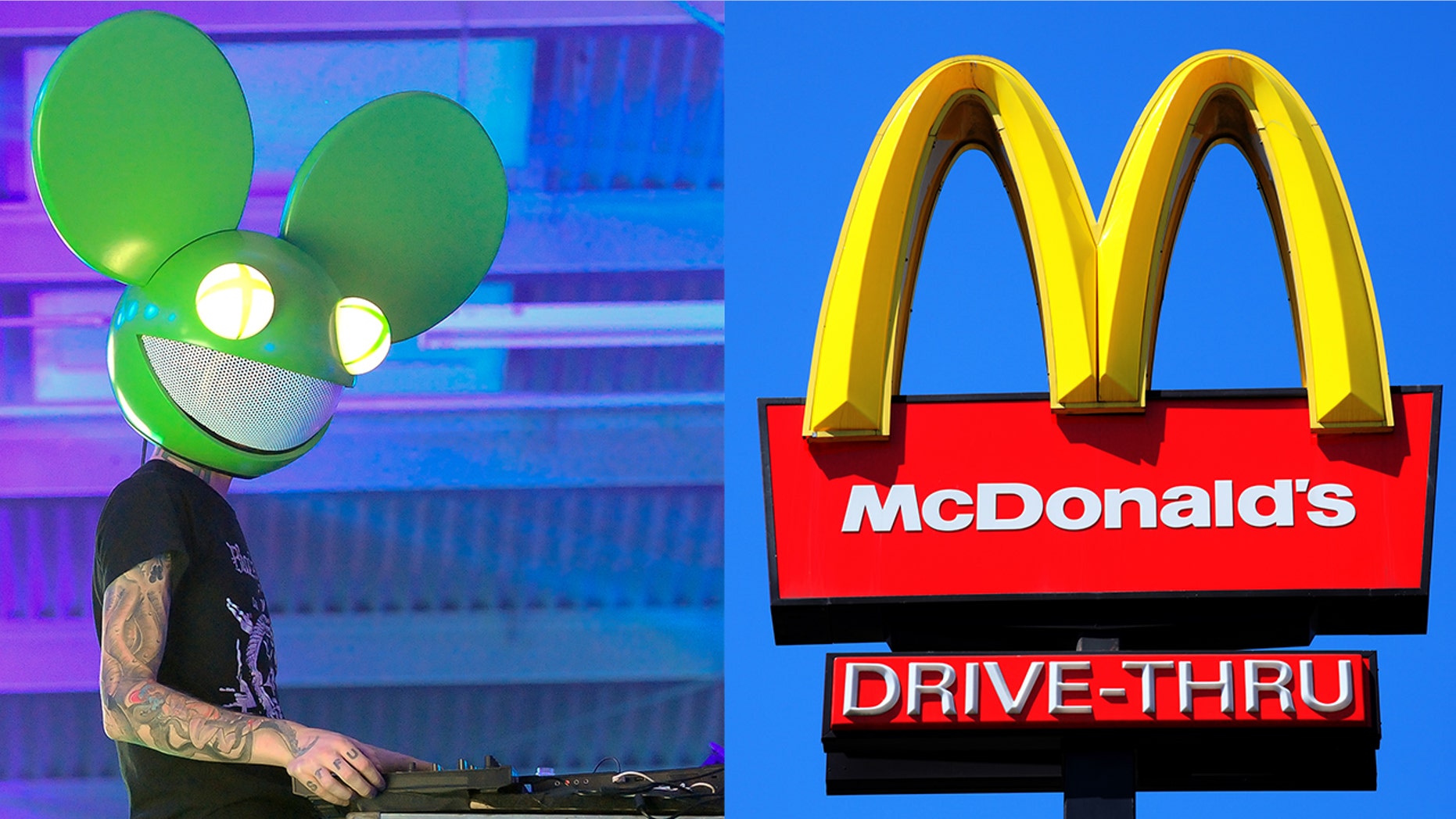 Excitement over McDonald's Szechuan sauce is still alive and well, as one musician proved when he decided to share the rare condiment with his fans during a recent show.
While many people are having a hard getting their hands on even a small packet of the cult-favorite dipping sauce, Canadian music producer deadmau5 — Joel Zimmerman — was the owner of a whole jug. Before McDonald's brought the sauce back in limited quantities to stores recently, they made a small batch of jugs, one of which was given to a journalist who put the sauce on eBay, where it sold for $15,000 to Zimmerman.
FANS CALL FOR MCDONALD'S 'BOYCOTT' FOLLOWING SZECHUAN SAUCE SNAFU
Zimmerman joked about the sauce on social media earlier this month, tweeting about how smug he felt owning so much of it.
He later tweeted that he had a surprise for attendees of his upcoming show in Toronto on Oct. 8, Uproxx reports.
Turns out, Zimmerman decided to spread the Szechuan sauce love rather than hoarding it all for himself.
And what does a jug of Szechuan sauce go with best? McNuggets, of course  — one thousand of them, to be exact. Knowing this, Zimmerman had the chicken nuggets delivered to the concert, where he and his team proceeded to hand out individual shot glasses of nuggets and sauce to the audience.
"Unloaded 1.8 litres [sic] of Szechuan sauce with my friends at the toronto show at rebel :)" he wrote on Twitter. "Well, seemed like the right thing to do considering."
"I couldn't eat that much sauce… f--- it. Happy to share with the horde," he added.

FOLLOW US ON FACEBOOK FOR MORE FOX LIFESTYLE NEWS
When asked how he liked the sauce, Zimmerman replied that "it wasn't bad."
People have been so eager to score some sauce, one woman recently claims a man traded her a car for a packet of the condiment. Another person was seen in a YouTube video posted to Reddit selling McNuggets dipped in the sauce for $10 apiece.