DC burger chain apologizes for using image of slain journalist James Foley to promote food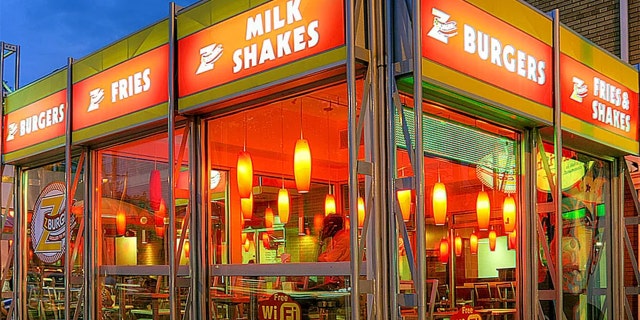 A Washington, D.C.-based burger joint apologized this week after its social media account used a meme of slain journalist James Foley to bash its competitors.
Z-Burger, a small chain known for its burgers and milkshakes, tweeted the image of Foley, an American journalist who was kidnapped and executed by ISIS in 2014, over the weekend, The Washingtonian reported. The tweet was up for about an hour before it was removed.
OHIO BAR IN TROUBLE WITH BREWERY OVER 'OFFENSIVE' SIGN ABOUT 'SAFE SPACE'
"When you say you want a burger and someone says okay let's hit McDonalds," the since-deleted tweet said, with an image of Foley attached that said, "You disgrace me."
Owner Peter Tabibian said the tweet was the result of a contracted marketing company and was not approved by him prior to being published.
"I have taken immediate steps to ensure that this never happens again, and our customers have my promise to ensure that established controls over the placement of amateur promotional posts on our Twitter page are more closely followed, immediately," Tabibian said in a statement online.
According to The Washingtonian, Z-Burger hired Valor Media, a North Carolina-based company, earlier this year.
Michael Valor, the group's 23-year-old president and founder, stressed in a series of videos that Z-Burger should not be held accountable for the controversial tweet. He said an art student was behind it, though he ultimately takes responsibility.
PAPA JOHN'S ACCUSED OF FOSTERING 'BRO' CULTURE WITHIN COMPANY, REPORT CLAIMS
Valor also said he would make a donation to the James W. Foley Foundation. Diane Foley, the late journalist's mother, said she was "very saddened that [Z-Burger] would be so insensitive and ignorant of others' pain while marketing their hamburger."
The Z-Burger backlash on social media was swift.
Z-Burger has four locations in the D.C.-area.