Dallas restaurants offer support, free food to law enforcement after tragedy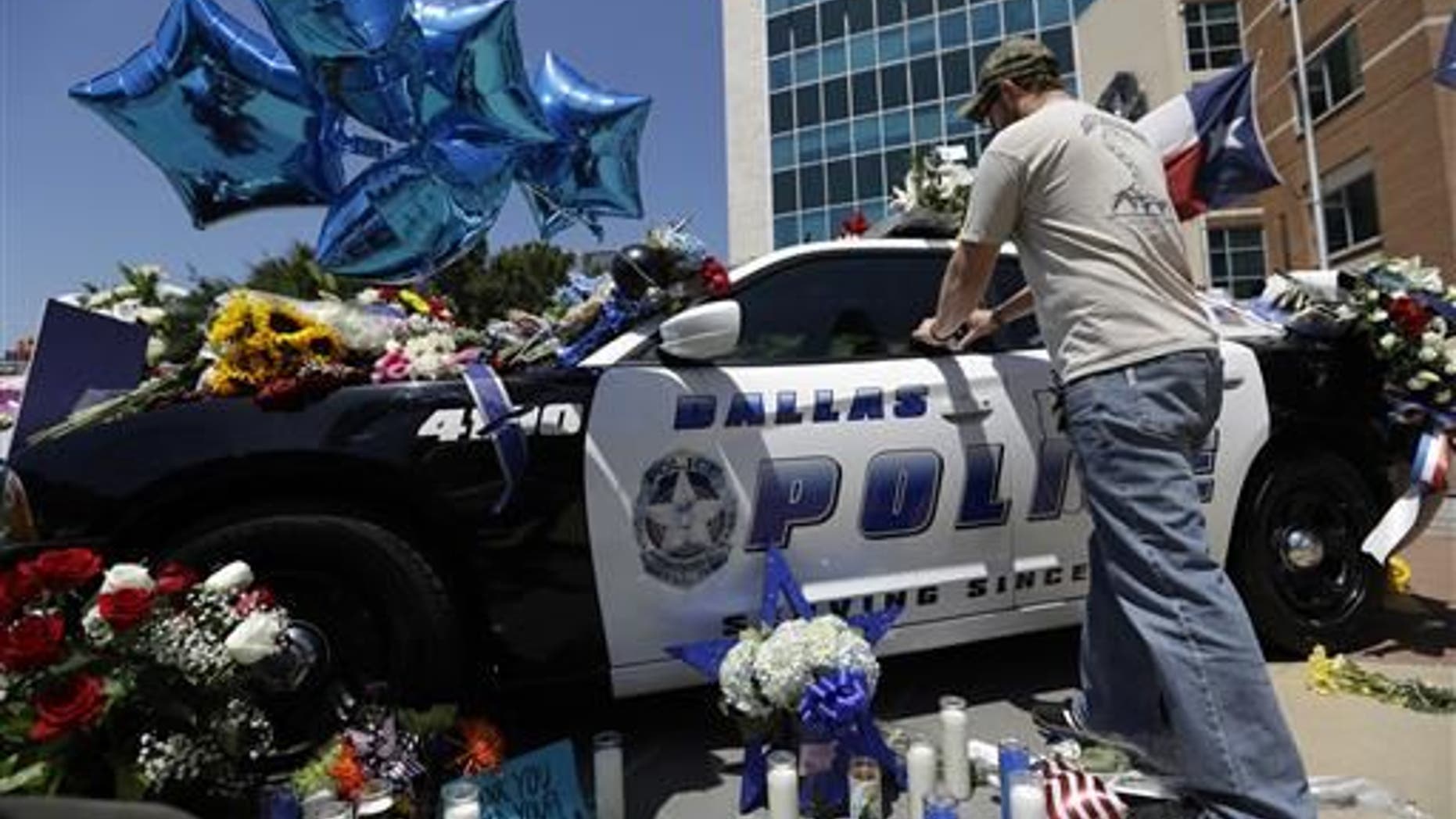 Dallas chefs and restaurants are stepping in to feed the city's law enforcement officials in the wake of last week's deadly shooting in which five Dallas Police Department officers were killed.
Since Friday, several local eateries and food shops have been offering complimentary meals to those who serve and protect the city, with others making monetary pledges to support officers' families.
"No waiting and wringing our hands. Open your doors, serve food, give the money to the families," restaurateur Jack Perkins told Dallas News. Perkins donated 100 percent of proceeds from his restaurant, Maple and Motor, to the Assist the Officer Foundation, and called on others in the hospitality industry to do something similar in a Facebook post.
In the wake of the tragedy, restaurant publicist Lindsey Miller coordinated an effort among several restaurants to bring food to officers during the shift change at seven Dallas Police Department substation locations.
"We're just trying to figure out how many people at each one, and who's going to go where," said Miller on Friday.
Local businesses including Il Cane Rosso, Good 2 Go Taco, Unleavened Fresh Kitchen and Village Baking Co. headed downtown to serve police officers everything from pizza to tacos who were patrolling and working at the scene of the crime on Friday afternoon. The Fairmont Dallas Hotel offered complimentary overnight rooms for officers working extended hours who were unable to get home over the weekend.
And many others, including Dakota's Steakhouse, NL Group Restaurants, restaurants in Bonnell's Restaurant Group, Taqueria La Ventana, LUCK, Rex's Seafood, Frankie's Downtown offered free food and beverages to any uniformed police officer or member of the police force with proper identification. And for officers off duty, the Texas Ale Project is offered free beer in the taproom to all first responders Friday and Saturday.
In addition to offering free meals, other eateries are planning fundraising events later this month. Dude, Sweet Chocolate's Katherine Clapner and Chef Sharon Van Meter will be hosting a "community reunited event" on July 31. According to a Facebook post, proceeds from the event will be given to both officer families and Dallas community outreach programs.