Customers upset as Starbucks yanks free soy perks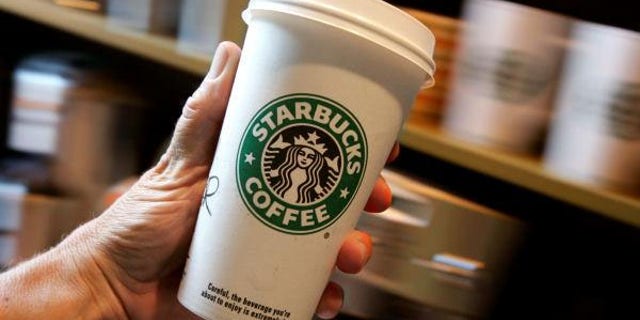 Starbucks' patrons are working up a frothy show of protest over the company's recent announcement to yank free perks like shots of soy milk for its reward customers.
The recent announcement to start charging for soy milk, as well as flavored syrups, was sent to rewards card holders on Sept. 18 buried within an announcement touting how much easier it will be now for Gold Card members. The company said that customers can earn a free drink or food with only 12 required purchases rather than 15. But loyal patrons— particularly those with dietary restrictions -- says the best part of the program was about the soy and other shots -- not the free drinks.
Starbucks customers took to the blogs declaring things like, "We are SHOCKED that this is ending."
Some claim it's a direct hit against customers who are lactose intolerant and vegans. "Thanks Starbucks!!! LOVE THE NEW TAX ON VEGAN'S!!! The only good thing with the "NEW BENEFITS" is it saves me money, the money I USED TO SPEND AT STARBUCKS... i enjoyed it while it lasted!!!!- i have $8.30 left on my card after that my household will no longer be a customer of starbucks!!!!
Now a petition has begun on Change.org to convince Starbucks against it. More than 2,500 have signed on so far.
The petition reads: "We're loyal customers. We shouldn't be charged extra for choosing soy or syrups. Please reconsider this decision and listen to your customers who spend a lot of money at your shops every year."
Chris Hansen of Huntington Beach, Calif. and author of the petition told FastCasual.com that he's cutting back on his daily Venti iced coffee with soy, vanilla and caramel, after Oct. 16 when the changes take effect.
"The most ridiculous part for me is that after all this time of having a cool benefit, Starbucks wants to now charge customers more if they're vegan or lactose intolerant or just like soy milk better," Hansen said.
Meanwhile, a Starbucks' spokesman told FastCasual.com that while the chain "routinely evaluates its service levels and strives to provide the most relevant and the most requested benefits based on customer feedback," the company won't reverse its decision, at least for the time being. "As we strive to provide the best benefits to the greatest number of customers, we realize there will be some trade-offs."