Customer allegedly finds rodent in Chop't sandwich and sparks an Internet storm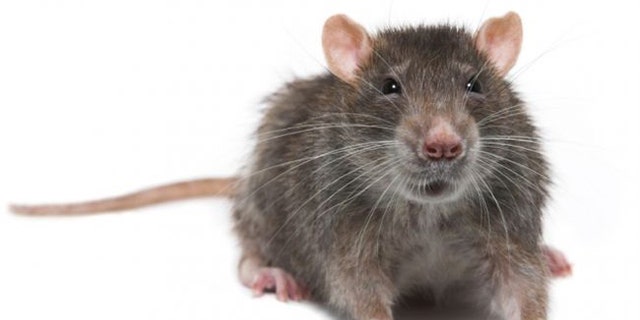 A customer claims that a dead rodent was found in a wrap sandwich purchased from a New York City Chop't salad shop.
On Tuesday, Steven Henderson posted a Twitter photo showing what looked like a rat poking out of a wrap. "My colleague ordered a wrap and got a rat @Chopt." The original tweet has since been deleted, but the image soon went viral.
Gothamist, who first reported the story, said that Chop't founder Tony Shure was aware of the incident and the Manhattan location had been shut down for the day in order for the staff to do a "deep clean."
Later that evening, the company issued an apology in an open letter.
"Nothing can describe what goes through the minds and hearts of all of us at Chop't in a moment like this," the statement reads. "Our vigilance for delicious and safe food has never wavered since we first opened our doors back in 2001."
As the story spread, some on the Internet cried foul. After all the image was pretty unbelievable.
Adding to the speculation that the picture was a fake, Henderson and others involved declined to speak with the media.
Gothamist said it received an anonymous e-mail from a witness who said that the incident was not staged.
"The pictures are 100% real. The victim did not consume any of the wrap. Steve Henderson also works there and was the brave soul who went to look at the wrap after the purchaser thought they saw a rat.
The wrap was brought back to the Chop't location and the manager took it very seriously and refunded the purchase money. My co-worker was very distressed the rest of the day and called their doctor to see if they needed rabies vaccinations. The founder of Chop't called and apologized profusely to my co-worker."
Chop't management said it requested an inspection by the New York City Health Department, and issued another statement after its completion stating that there was no evidence of "rodent activity." The the lower Manhattan location, where the alleged incident occurred, has since been reopened.
In addition, Chop't denied charges that a disgruntled employee may have been involved in the incident, saying those reports are "completely false, and that they will continue to investigate the cause of the "unfortunate incident."