Culinary schools offering food styling classes for Instagram era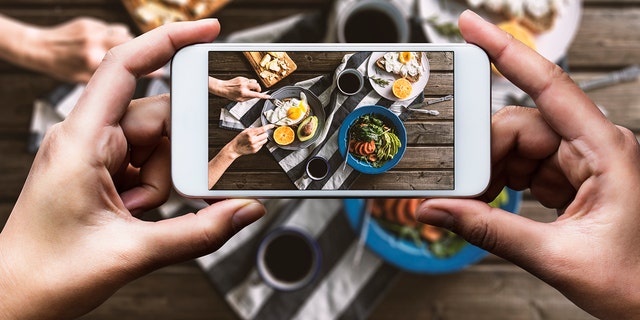 For better or worse, a social media post has the power to make or break a chef's career — and America's leading culinary academies are acting fast to prepare the next generation of aspiring chefs.
Capitalizing on food photography's current, and seemingly ubiquitous, wave of popularity, the esteemed Culinary Institute of America will offer two elective courses in food photography and food styling beginning in May 2018, according to the New York Times.
DELI FACING BACKLASH AFTER CO-OWNER CALLED LAS VEGAS SHOOTING 'COMMUNITY OUTREACH'
"We see a small but steady increased interest in careers specifically in beverages and wine, food education, nutrition and wellness, food media," Denise Bauer, a CIA dean, told the Times.
Studying basic skills in camera operation, lighting and shot composition, the goal of the trendy curriculum is to empower students with new skill sets for the digital age. It also serves to educate them in an adjacent field, just in case they choose to take a related job outside the kitchen.
FDA SHAMES BAKERY FOR CLAIMING 'LOVE' AS A GRANOLA INGREDIENT
Like the Culinary Institute of America — aka the "Harvard of haute cuisine" — Johnson & Wales and the Institute of Culinary Education are also offering similar electives and clubs. Evidently, a culinary student's prowess with a photo filter is becoming just as critical to their future success as their chopping skills.
Further, it appears that the much-loved photo-sharing app isn't going anywhere any time soon. With Instagram recently reporting a record 800 million monthly users and 2 million advertisers, perhaps the next generation of Beards and Bourdains will rise to fame not in the kitchen, but in our feeds.
FOLLOW US ON FACEBOOK FOR MORE FOX LIFESTYLE NEWS