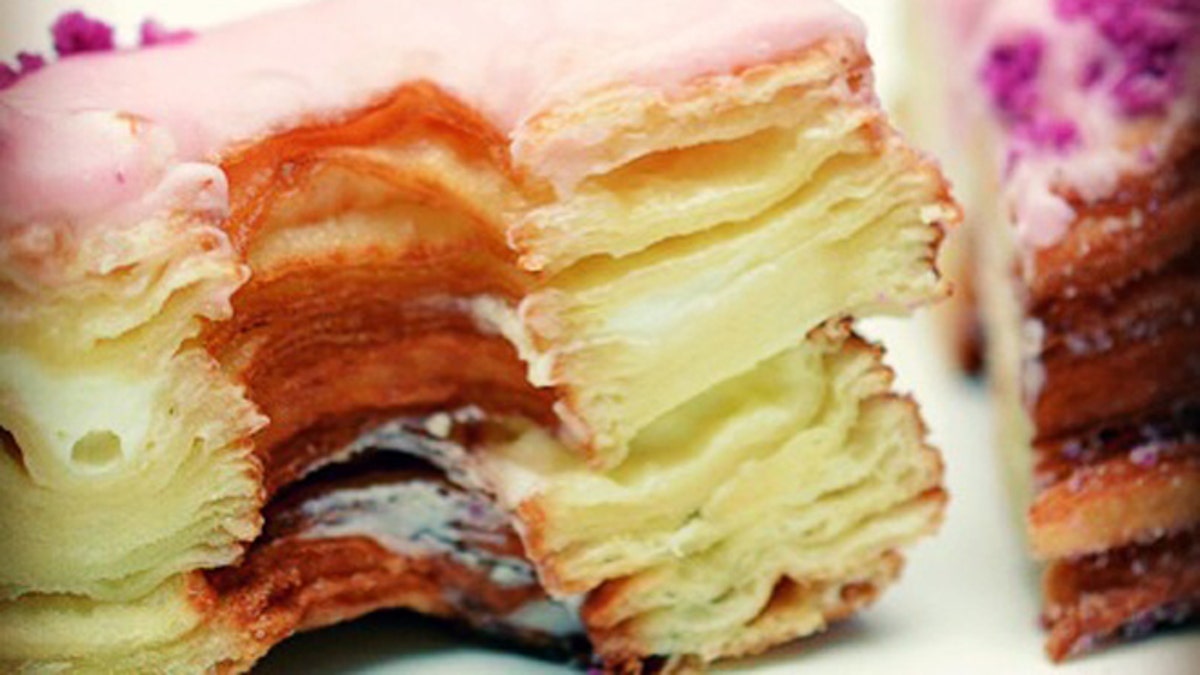 The seemingly endless and inexplicable desire for cronuts--the hybrid croissant and doughnut pastry created New York City chef Dominique Ansel --has reportedly spread overseas, with some pastry chefs going to extreme measures to reverse engineer the treat.
The Wall Street Journal reports that Philippines chef Ana Lorenzana-De Ocampo of Wildflour Cafe + Bakery had her brother wait in line for two hours to get cronuts and had one flown over to Manila from New York so she could get a closer look. De Ocampo ultimately reverse-engineered the pastry and now sells her own version under the generically named croissant doughnuts, to avoid any trademark infringement.
"We tested a few croissant-dough recipes, changing up the butter-to-dough ratio, and formed it into a doughnut shape," she told the Journal, adding it took her about five attempts at making her own before perfecting it.
Yoshinori Shimizu, spokesman for Japanese bakery, Banderole, said it took two months to make the chain's version ready for prime time. "We were pretty much perfecting the process until the very last minute when we launched it on July 1st," he told the Journal.
Renditions of the crounut have popped in Hong Kong, Singapore, Bejing and as far away as Australia and Canada. In each location, chefs put their local spin on it, stuffing them with flavors that suit local palates, such as green-tea, caramel or custard.
Dunkin' Donuts has even introduced a mock cronut in its chains in South Korea, calling it the "New York Pie Donut".
Whether the crounut is a passing fad or has legs is still to be seen. The lines for the sought-after treat continue to snake around the block in Soho's trendy neighborhood, where early birds have to arrive at 5.30 with the hope they can get a taste.