Craft beer used to help lure in church members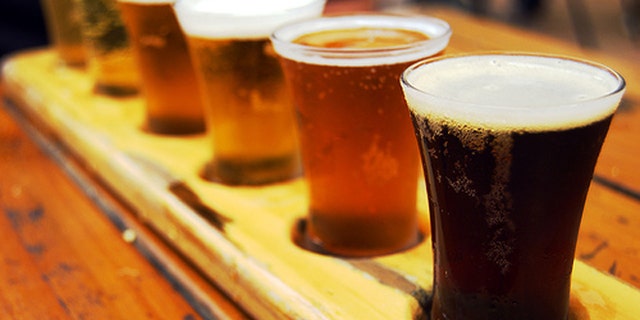 Church groups have long used coffee and the occasional stale donut as a way to bring together parishioners to talk about faith. Now, some churches are trying to attract new members through craft beer.
NPR reports that Zio Carlo brewpub in Fort Worth, Tex. is home to Church-in-a-Pub, where members of the Calvary Lutheran Church meet and drink good beer.
Leah Stanfield, 28, told NPR she has been going to Church-in-a-Pub for a year now.
"I find the love, I find the support, I find the non-judgmental eyes when I come here," she says. "And I find friends that love God, love craft beer."
Not surprisingly, some Sunday night drinkers are a bit taken aback to find a church service in their local bar. "I tell 'em, it's a church service, and they're, like, 'In a pub?' And I'm, like, yeah. Some of 'em stick around for trivia, some of 'em take off, some of 'em will hang out and have another pint or two," bartender Les Bennett told NPR.
Pastor Philip Heinze says he's got no problem using beer to help with his missionary work or to help boost the declining number of church members. "I'm not interested, frankly, in making more church members," he says. "I'm interested in having people have significant relationships around Jesus. And if it turns out to be craft beer, fine."
This group isn't alone. Once a month, the old First Christian Church in Portland, Ore. opens its parish hall for Beer & Hymns.
So, will church-in-a-pub become a regular sight? Tell us what you think.