Couple gets engaged at Trader Joe's during 'millennial grocery tour'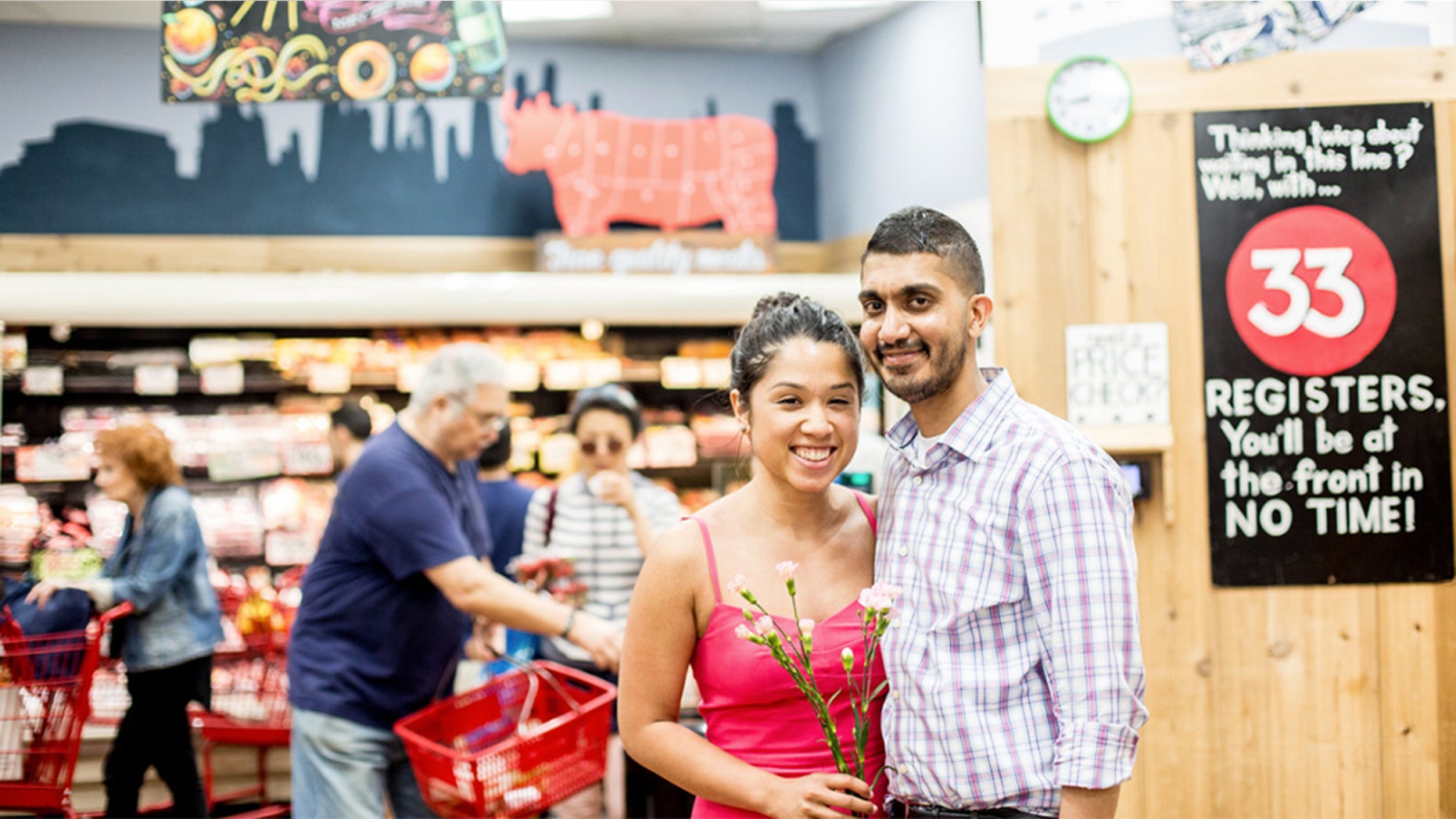 One New York couple with a penchant for Trader Joe's recently got engaged in the beloved grocery store during a "millennial grocery tour" creatively planned by the groom to be.
On May 26, Sidd Sinha popped the question to girlfriend Melanie Diaz at the at the grocery store's Upper West Side location. On the same hallowed ground where TJ's shoppers say "yes" to exciting new culinary choices, the 29-year-old said "yes" to her future groom, which he says is exactly what she envisioned.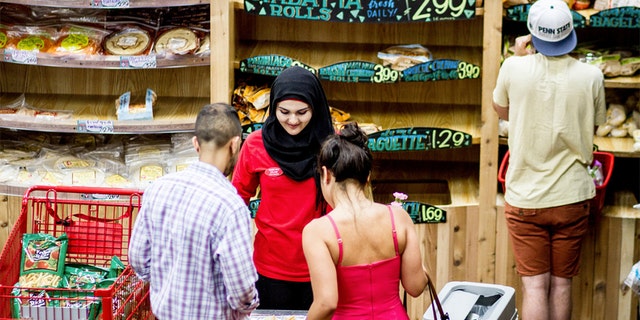 "One day Melanie had a dream where I proposed to her at a grocery store," 31-year-old Sinha told ABC News. "She's made it perfectly clear that Trader Joe's is her favorite grocery store so I knew if I went that route I had to do it there."
After a sweet day of thoroughly Big Apple dates, which Diaz told Insider included a trip to the botanical gardens in the Bronx, lunch at Café Boulud, gondola ride in Central Park, grabbing drinks and getting caricatures drawn, the pair was en route to a sports bar to watch the NBA playoffs when Sinha suggested they drop in their favorite Trader Joe's for some groceries.
VETERAN CLAIMS HIS STOLEN FACEBOOK PHOTOS WERE USED TO CATFISH 30 WOMEN DURING DEPLOYMENT
The moment Diaz stepped in the store, she was suspicious something was up. From signs uniquely symbolic to their relationship to employees passing out flowers, Sinha brushed off the unusual sights under the guise of a "millennial grocery tour," ABC reports.
"We were going into another aisle - it had a sign that mentioned the San Gennaro festival, which is festival I love and an event Sidd and I have both been to," Diaz told ABC. "Then I started hearing 'Lady Marmelade' playing from the store speakers, which my brother told Sidd was once my favorite song. At this point, I started to freak out because there were too many coincidences for this to be an accident."
Next hitting "grocery tour" stations featuring coffee and bagels in the nod to the dating app, Coffee Meets Bagel, Sinha showed his lady loves oranges, paying home to their alma maters, Syracuse University and University of Texas, which proudly tout the shade in school colors, before winding up at the sample stand, The Knot reports.
As Diaz accepted a chocolate-covered almond, one of the couple's favorite snacks, in a cup from a Trader Joe's staffer, she was shocked to find an engagement ring.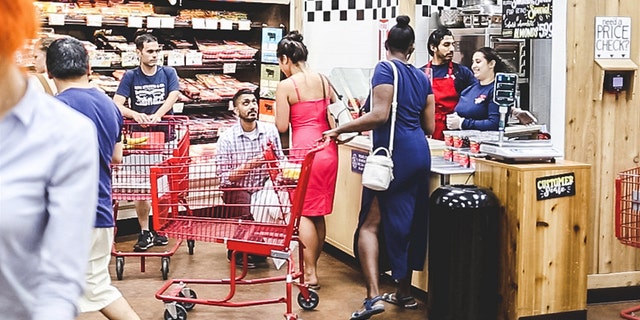 "I gasped. I looked up at him. He took the ring, pointed to the sign behind me which read, 'Melanie, Will You Marry Me?' He asked, got down on one knee, I turned toward him and I said yes!" Diaz told the outlet.
Immediately applauded by real life shoppers, the couple then moved to a venue next door to celebrate with family and friends.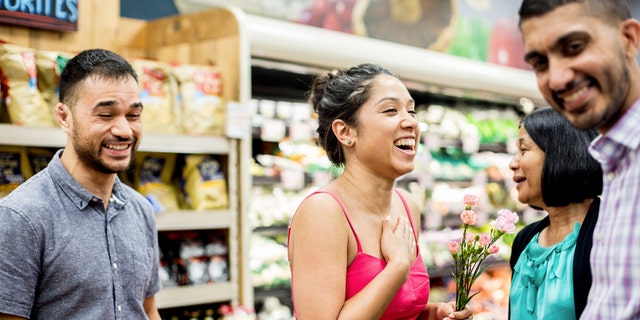 FOLLOW US ON FACEBOOK FOR MORE FOX LIFESTYLE NEWS
Moving forward, Diaz and Sinha couldn't be any more thrilled about their next chapter together – or how their engagement unfolded.
"I graduated before the whole promposal movement, but I will admit the creative ones get my attention," Sinha told Insider. "And I knew this was my last and only chance to really do something special for a big courtship-esque moment."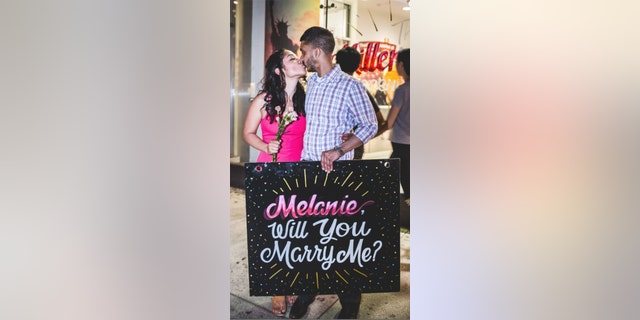 "I had a feeling he was "the one" early on in the relationship. He made me so happy and he was so interesting and easy to talk to. I found myself wanting to spend every day with him," Diaz divulged to The Knot.
"I don't know yet what we will serve at our wedding, but after this, we will definitely be considering something from Trader Joe's!"