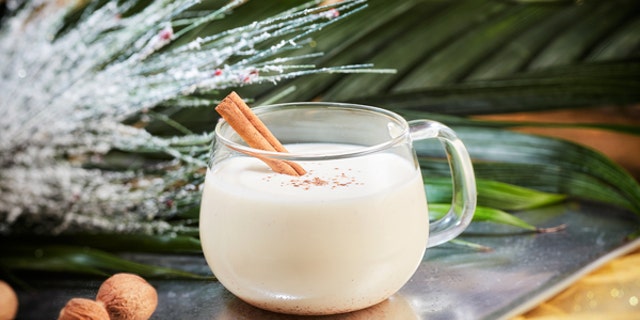 NEWYou can now listen to Fox News articles!
For those who have been procrastinating on their holiday shopping, make your last minute gift shopping all the simpler by ordering everything with the click of a button. Cocktail Courier, the premiere online cocktail delivery service, is the gift that keeps on giving – each cocktail kits makes 6 delicious cocktails in each box with everything you need to create cocktails at home, including garnish.
Cocktail Courier aims to demystify the craft cocktail process by delivering its cocktail packages complete with pre-measured ingredients (including the liquor) and an easy-to-follow recipe card with step-by-step instructions. All that's left for the gifted to do is open the box, shake or stir as directed, then sit back and enjoy!
This month, try the BACARDÍ Coquito, a fun spin on traditional eggnog made with BACARDÍ Superior Rum, coconut, and cinnamon. The BACARDÍ Coquito, beloved across the island region during this season, is a delicious combination of tropical flavors and festive cheer. Celebrate the holidays the Caribbean way! The BACARDÍ Coquito Cocktail Courier gift is available nationwide at $8.99 per cocktail, totaling $53.99 for the 6 cocktails.
Cook Time:
Prep Time:
Total Time:
Ingredients:
2 part BACARDÍ Superior Rum
.75 part of evaporated milk
.75 part of condensed milk
1 part coconut creme (preferably Coco Lopez)
1 tea spoon of vanilla extract
1 pinch cinnamon
Garnish: coconut flakes & cinnamon sticks
Preparation:
Shake all ingredients vigorously with plenty of ice and strain into a glass mug. Garnish with cinnamon and coconut flakes.