Coolest barbecue tools for the ultimate summer cookout
It's time to get your grill going.
A backyard barbecue can be the highlight of any summer party. Make time in front of the grill a snap with these tools that will have you cooking like a pro in no time.
We rounded up some of the coolest gadgets, so you can spend more time drinking that ice-cold beer.
1. Himalayan Salt Plate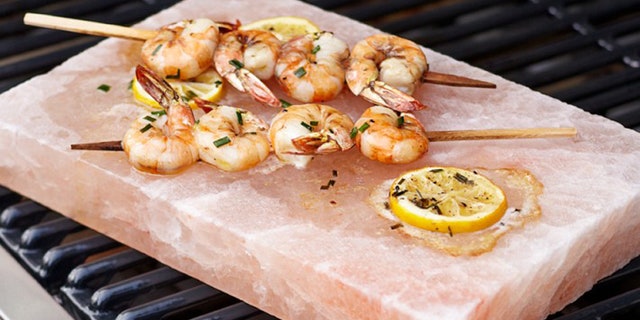 Add delicate flavor to any of your grilled foods. Cut from natural salt deposits found in the Himalayas, this versatile plate can be used hot or cold. Heat on the grill to sear seafood and meat, or chill in the refrigerator for serving fruits, vegetables and cheeses. The block is naturally anti-microbial and easy to clean.
Price: $34.95
2. Silicone Wine Glasses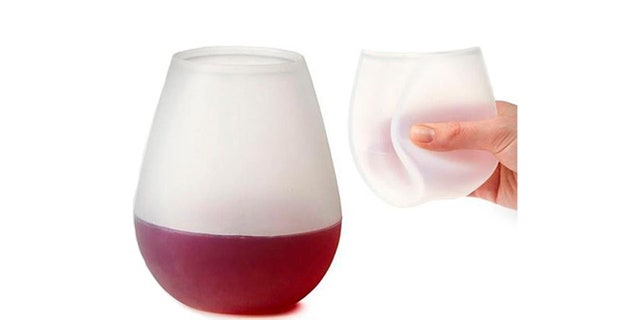 Never again will you have to sacrifice the elegance of a wine glass when dining outdoors. These shatterproof silicone drinking cups are shaped just like a set of stemless glassware. Just pop them in the dishwasher when you're done - less waste than traditional paper or plastic cups.
Price: $19.95 for 2
3. American Flag Spatula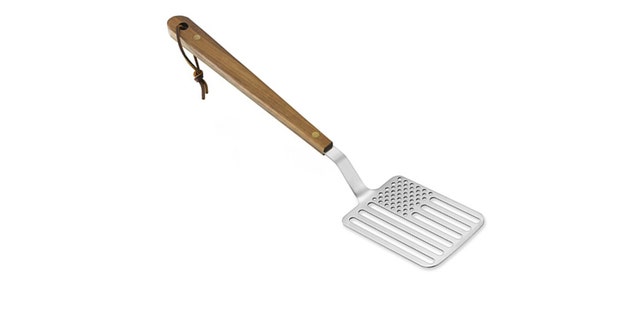 As if barbecue could get any more American. Introducing the American Flag Spatula. Celebrate Old Glory this 4th (and all summer long) with thing unique grilling tool, featuring a durable walnut handle and stainless steel blade. Handle can even be monogrammed, making a great summer gift for that patriotic person in your life.
Price: $75
4. Grill Cleaning Robot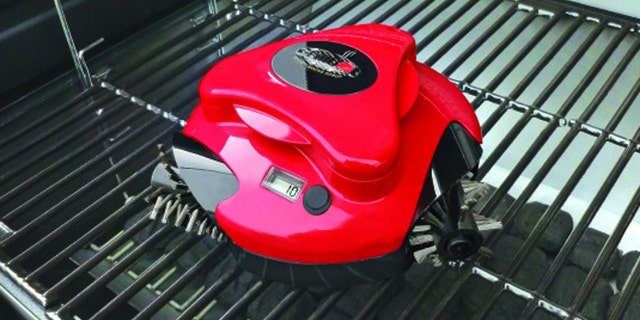 We're got robots to clean our houses so why not a robot to clean our grill? With three cylindrical brushes that propel the robot across grates, this handy tool removes burnt bits of food and grease in just a few passes. Robot can clean for up to 30-minute intervals. The brushes' brass bristles won't scratch stainless steel or porcelain surfaces and they are removable and dishwasher safe.
Price: $119.95
5. Briefcase BBQ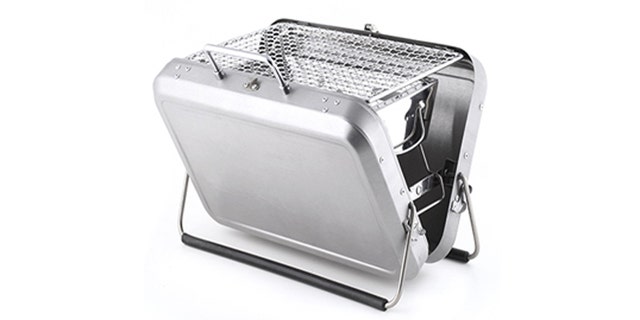 A super stealthy solution to all your grilling needs. Take this little grill to your next picnic or outdoor fete and friends will be amazed by the sleek design.
Price: $76
6. Marinade Infusing Meat Tenderizer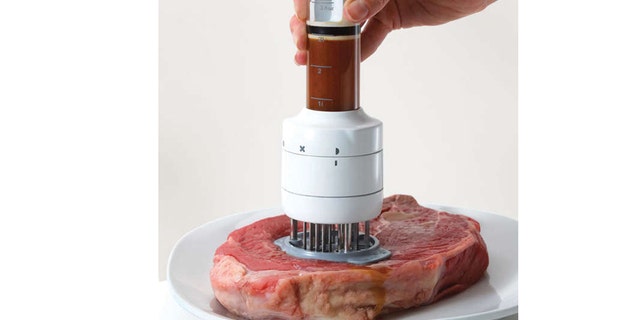 This tool infuses flavor into your meat while tenderizing to delicate perfection. A plunger releases marinade into meat while twenty seven stainless steel blades sever tough tissue, softening steaks, chops and more. Marinade container holds up to 3 oz of marinade, enough to flavor about 2 pounds of meat.
Price: $49.95
7. Grill Charms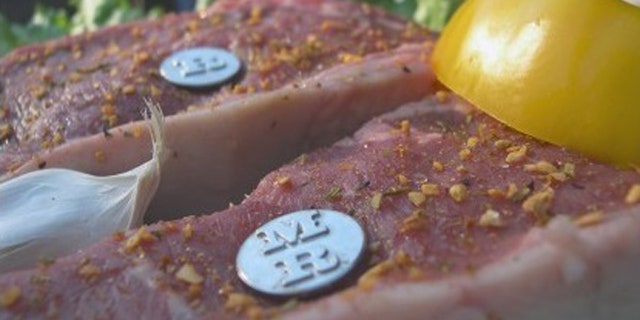 Any "Shark Tank" fan will recognize these handy little meat markers. These dime sized charms are made from stainless steel. Simply place into your food before grilling to denote a guest's steak, desired doneness, avoid allergen contanimation or any unique seasoning. The serrated stem holds the charm in securely while flipping, moving and grilling food.
Price: $19.95 for set of 6
8. Red Cup Pop Up Cooler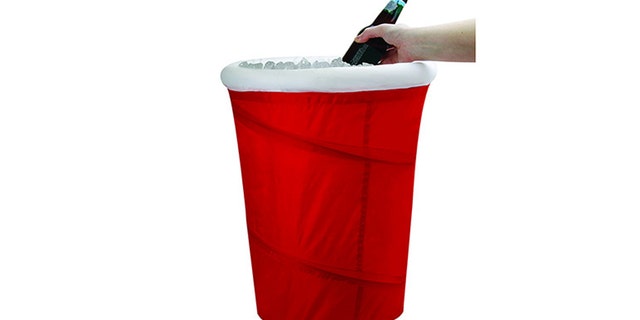 This may not be the only pop up cooler on the market, but it's definitely one of the coolest. Convenient, collapsible and easy to carry-- this is the perfect tailgate or outdoor party accessory to keep your drinks nice and cold. Holds up to 30 cans of beer.
Price: $29.99
9. Outset Quesadilla Grill basket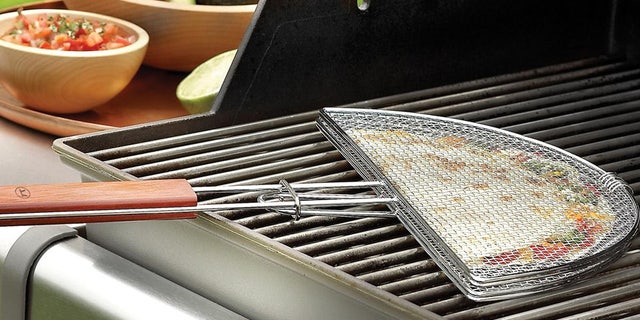 Get that fire-roasted, flame-frilled quesadilla you've always wanted with a custom designed grill basket. The wooden handle stays cool while you flip and the gadget even features a locking system to secure food in place.
Price: $9.99
10. Heat Shield BBQ Tool Set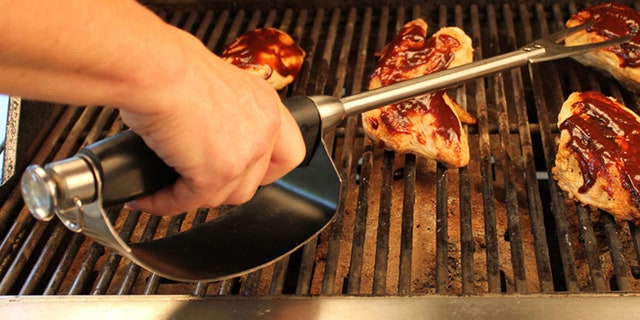 Protect your hands from fiery grates and smokey grills with this handy barbecue tool set. Includes a spatula, grill tongs and two-pronged fork.
Price: $29.99
11. Meritage Picnic Pack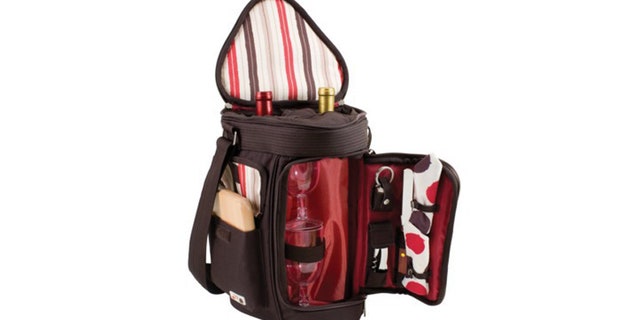 Picnicking made easy with this backpack set for two. Includes a cutting board, cloth napkins, bottle stopper, cheese knife, corkscrew and plastic wine glasses. The pack is made of polyester canvas for easy cleaning after a nice day outdoors.
Price: $63.99
12. Stuff-A-Burger Press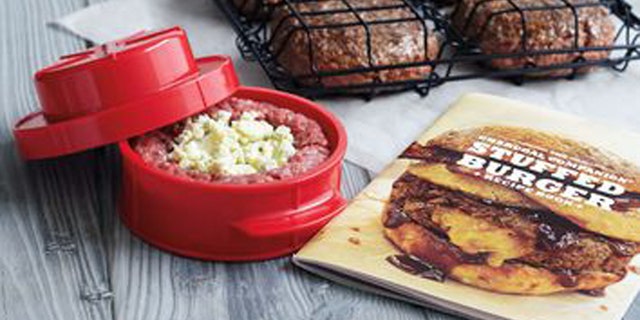 This little plastic tool allows for endless possibilities with plain old ground meat. Stuff burgers with cheese, onions, herbs and more.
Price: $16.95
13. S'mores Roasting Rack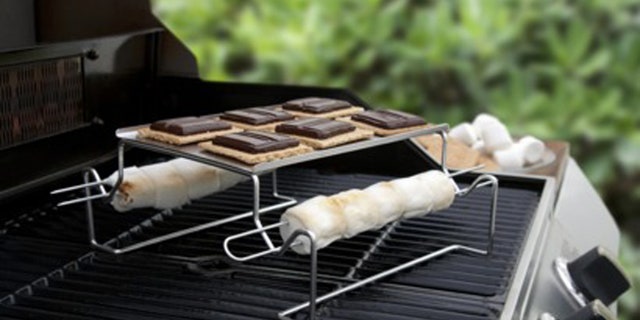 Finally-- ooey gooey s'mores without the hassle. This handy, fireside set will have you making perfect s'mores in no time. Melt your chocolate bar right into your graham cracker as your marshmallows roast to crispy, gooey perfection. Set includes four skewers.
Price: $15.99
14. The Chillsner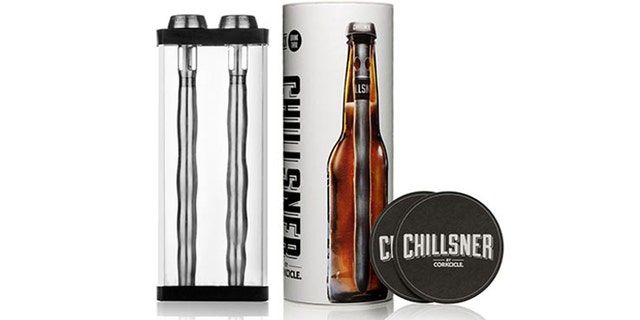 Nothing kills your buzz quite like a warm beer. Next time you're headed to an outdoor soiree, bring a couple Chillsner portable beer coolers with you to ice out your beverage of choice. After just 45 minutes in the freezer, Chillsner is ready for action. Also works with soda or water bottles.
Price: $30 for 2
15. COOKINA Reusable Grilling Sheets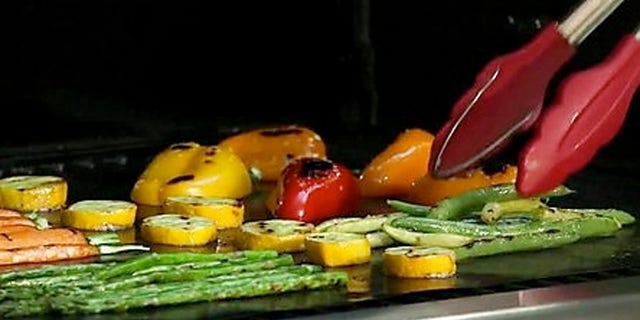 Don't waste time with sheets of aluminum foil. COOKINA Barbecue Reusable Grilling Sheet lets you keep your grill clean while keeping those coveted grill marks on your steak. The non-stick silicone mats go right on the grill top. Simply cut the sheet to size and fit to the grill. The sheets protect the food from dropping into the grill and catching fire, causing overheating and burning. COOKINA products are available at Home Depot.
Price: $14.99