Cook up your next meal in a coffee pot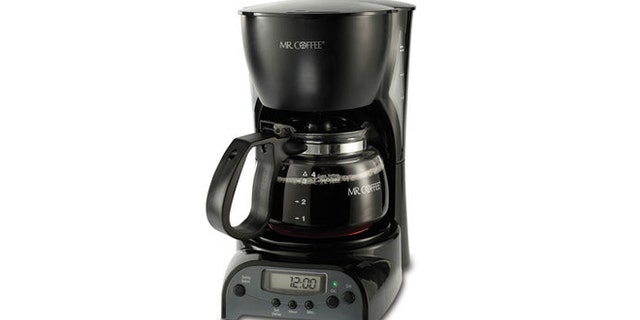 Cooking while on the road is difficult, but now you don't have to look any further than your hotel coffee pot to make your next decent meal.
And we're just not talking steamed veggies. Think short ribs and grilled cheese sandwiches, too.
In lieu of your stove top, you can steam, poach and grill food using the coffee maker's basket, pot and burner. Who knew!
While students may wind up opting for the food hall, apparently some soldiers found this technique useful.
NPR's The Salt spoke to Jody Anderson, a coffee pot cook with a nephew in Afghanistan who complained about bad food. "But the soldiers were allowed only to have coffee makers in their rooms," Anderson told NPR. She experimented with a few ideas and eventually shipped her collection of recipes overseas, which included mac 'n' cheese, short ribs and chicken soup.
NPR decided to attempt a poached salmon recipe from the book. While they admitted that the fish looked "a little scary" while cooking, the end result was surprisingly delicious. And fast. The whole meal was ready in just 20 minutes.
This is just the latest in a string of unusual cooking techniques that have been floating around. A colleague reminded me of his success at cooking a potato on his car's engine block and we recently reported on the trend of dishwasher cooking. But these cooking strategies can make the average chef a little queasy. Who knows what unwanted flavors seep into your food.
But if you don't mind the risk of infusing dinner with a hint of your morning java, you too can start thinking about your Mr. Coffee in a whole new way.