Cook recorded smashing a rat's head with hatchet on kitchen floor, restaurant shut down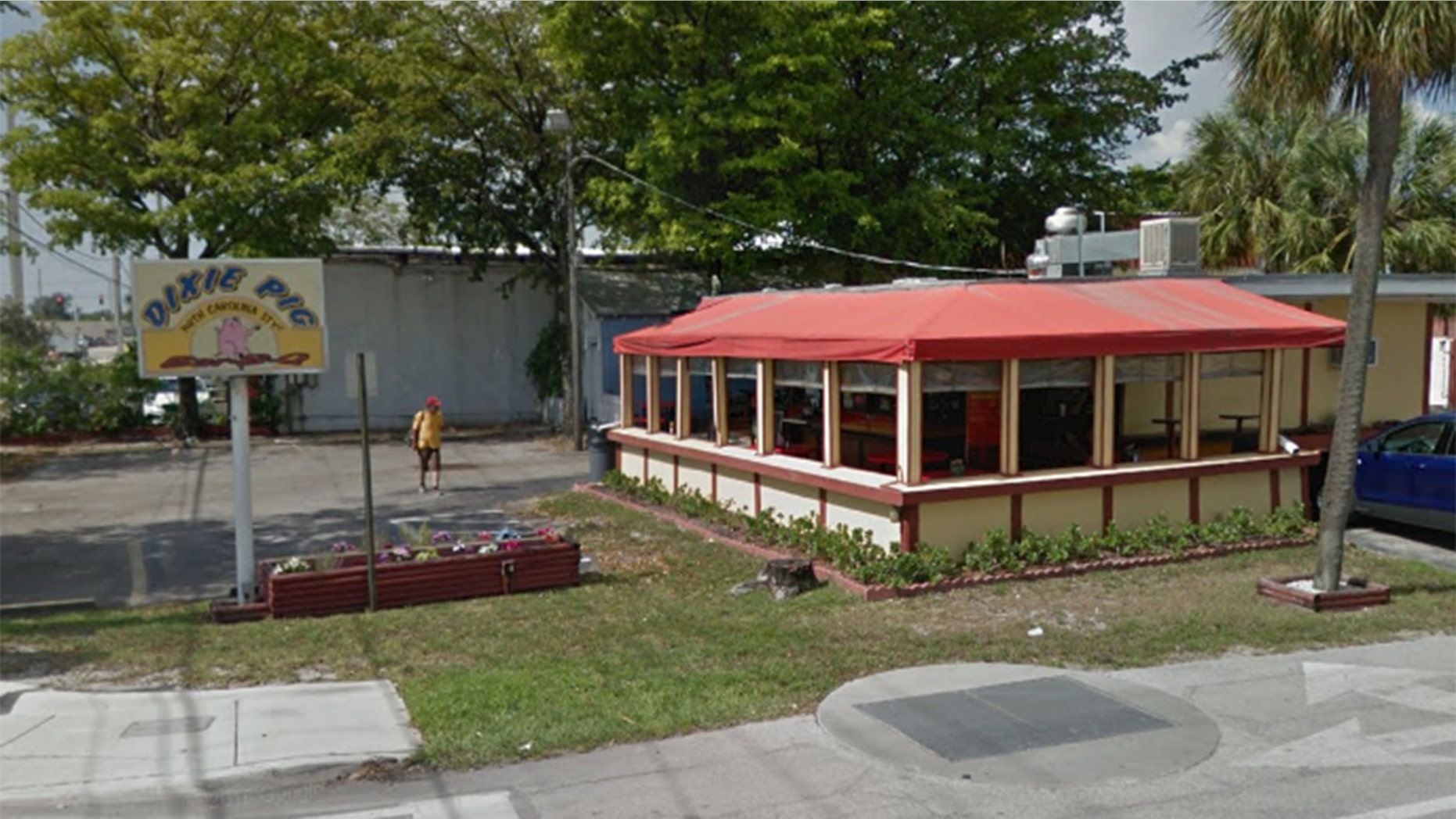 A Florida barbecue restaurant was temporarily shut down for several code violations during an unannounced health inspection. After the restaurant closed, a video showing a cook smash the head of a rodent on the kitchen floor surfaced.
The Dixie Pig in Oakland Park, had to close its doors and stop sale on pounds of vegetables and ribs after the Florida Department of Business and Professional Regulation cited the restaurant for 14 violations on June 14, among them were multiple rodent droppings and improper storing of raw meat.
WARNING: Video contains graphic images
WENDY'S EMPLOYEES FILM MOUSE 'MOVING AROUND' IN BURGER BUNS AT OKLAHOMA LOCATION
According to the state's report, "fresh rodent droppings" were found throughout the kitchen, including "7 fresh rodent droppings on prep table with cooked meat at cookline."
No live rats were found during the inspection.
WARNING: Video contains graphic language
Several videos of a cook killing rats with a hatchet surfaced after the restaurant closed, WPLG reported.
"No, don't chop his head off. What the (expletive) is wrong with you?" an employee could be heard saying in the background of the video.
The video clips were recorded by an employee who quit last week after a dispute with owner Sherrie Gentry over who called the state department to complain about the conditions, WPLG reported.
WARNING: Video contains graphic language
Gentry feels her employees are playing games and trying to destroy her, the news site reported.
"I'm not putting rat turds all over food," she said to WPLG. "I'm not putting anything on people's food."
Though she was disgusted to see the videos.
"To be honest with you, it's sickening, OK," Gentry told WPLG. "It really is."
WARNING: Video contains graphic language
FOLLOW US ON FACEBOOK FOR MORE FOX LIFESTYLE NEWS
During the closure, cleaning crews and pest control were at the restaurant every day, FOX25 reported.
"We spent 24 hours since that day (cleaning the restaurant)," Manny Varias, kitchen manager for 10 years, told WPLG. "Power-washed everything, looked in every corner with a flashlight."
Two days after the restaurant was forced to close, it had another inspection and was allowed to reopen.