Coke launches new global campaign: 'Taste the Feeling'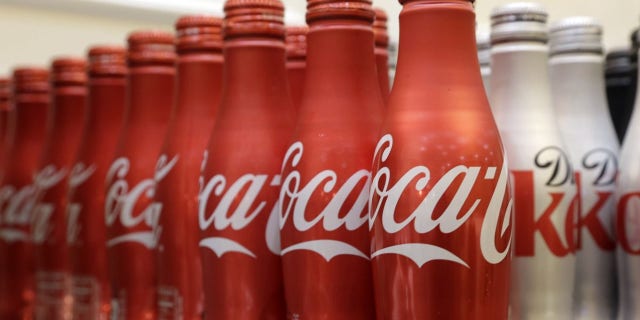 Coca-Cola is working hard to reboot its image amid declining sales and increased health concerns about sugary soft drinks.
The company Tuesday rolled out a new ad campaign, "Taste the Feeling," which will be used to market Coca-Cola, Diet Coke and Coke Zero, rather than running different spots. This is the first time that one campaign will be used across multiple Coke products.
"We are reinforcing that Coca-Cola is for everybody," Marco de Quinto, Coke's chief marketing officer said in on the company's website. "People want their Coca-Cola in different ways, but whichever one they want, they want a Coca-Cola brand with great taste and refreshment."
The new global campaign features a new theme song "Taste the Feeling" by rising Australian pop singer Conrad Sewell, known for the single "Start Again."
The reboot replaces the "Open Happiness" campaign that Coke has used since 2009. Other well-known slogans have included "It's the Real Thing," "Coke Adds Life," and "Have a Coke and a Smile." This is its 48th different slogan during that time.
"Taste the Feeling" is the latest effort by Coke to win over more drinkers in the struggling soda category. Currently 70 percent of Americans consume more added sugar than the USDA's recommended limit, with one third of that sugar coming from sodas.
Soda companies have been trying to convince consumers that they produce healthier options and in 2014, the American Beverage Association pledged to cut calories in offerings by 20 percent.
But Coca-Cola has been caught trying to sway public opinion about its soda. In March, the company got burned for paying fitness and nutrition experts to suggest its soda should be viewed as a snack idea during American Heart Month.
And last November, a controversial study was released that claims that diet drinks, such as Diet Coke, had a "neutral" to "even beneficial" effect on weight when compared to water. The research was conducted by Peter Rogers, professor of biological psychology at Bristol University, but was funded by the International Life Sciences Institute (ILSI). But the Sunday Times found that ILSI is made up of Coca-Cola, PepsiCo, Nestlé, and other food-industry executives.