Coca-Cola is raising soda prices; CEO says consumers likely to feel effect
Soda lovers might want to start stocking up.
James Quincey, the CEO of the Coca-Cola Company, said Wednesday that the company would be raising the prices of its carbonated offerings due to rising freight costs and metal tariffs, The Wall Street Journal reported.
Quincey also said he expect the move to result in bottlers and retailers charging the customer more, to make up for the elevated costs. He did specifically discuss how much the company would be charging for carbonated soda, nor did he indicate how much more consumers can expect to pay per can.
A representative for Coca-Cola could not comment on specific price increases, but noted that the ultimate cost of a can would be left up to the discretion of the retailers.
The rep added that price increases "which involve the U.S. market" have already taken effect for those purchasing to resell at a retail level.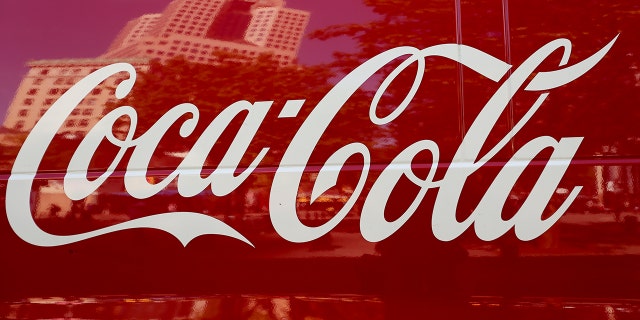 PHILLY SODA TAX UPHELD BY PENNSYLVANIA SUPREME COURT
In an interview with CNBC, Quincey had said "there's broad-based cost inflation" contributing to rising costs.
"We had to take, with our bottling partners, an increase on our sparkling beverage industry in the middle of the year, which is relatively uncommon, and that's the freight, the metals, the steel, the aluminum going up, the labor going up. So there is cost pressure. We're having to pass that through into the marketplace," he said.
In recent months, President Trump ordered tariffs to be imposed on exports to the United States; The Wall Street Journal specifically cited tariffs placed on metal exports from China as one of Coca-Cola's reasons for hiking prices.
"There is some broad-based push on input costs that have kind of come in and affected ours and many other industries as well," Quincey told the Journal.
BALTIMORE RESTAURANTS BANNED FROM INCLUDING SODA ON KIDS MENUS
Among those other industries, those in business of brewing craft beer have also raised concerns of aluminum tariffs forcing them to raise prices.
"The aluminum tariff alone could cost the industry $347.7 million and result in the loss of more than 20,000 jobs nationwide," argued Jim McGreevy, the president of the Washington, D.C.-based Beer Institute, in a previous statement to Fox News.
McGreevy also said he too believed the cost would eventually be passed down to the consumer.
FOLLOW US ON FACEBOOK FOR MORE FOX LIFESTYLE NEWS
News of Coca-Cola's rising prices comes amid reports that Coca-Cola topped sales estimates for the quarter, largely due to rising demand for its Diet and Zero Sugar offerings.