Coca-Cola buys stake in the DIY soda market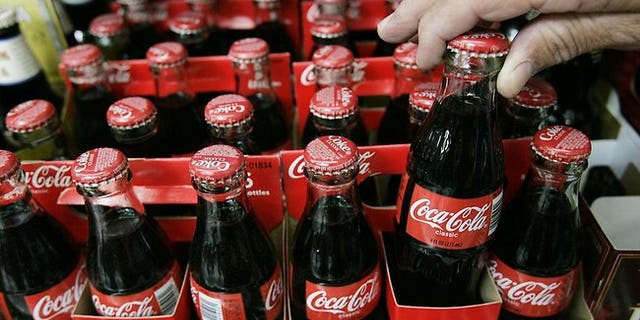 Coca-Cola thinks that DIY cold brew sodas are hot and getting hotter.
The beverage company announced Wednesday that it is acquiring a 10 percent stake in Green Mountain, not to get into the coffee business, but to muscle into the do-it-yourself soda market.
Right now SodaStream dominates the sector with carbonation machines and flavor syrups including brands like Ocean Spray, Crystal Light and Country Time Lemonade. Coca-Cola thinks that with declining soda consumption rates, this is another way to reach consumers.
Coke will be the first company to feature its brands in Green Mountain's new Keurig Cold machines, set to debut in October, 2015. It will offer products including Sprite, Fanta, Minute Maid and Powerade with the new system.
Green Mountain Chief Executive Brian Kelley has been eager to expand the company's reach beyond coffee.
"This global relationship combines The Coca-Cola Company's unparalleled brand, distribution and marketing strengths with GMCR's innovative technology and beverage system expertise," Kelley told the International Business Times.
The deal was valued at $1.25 billion, according to Wall Street Journal. But it doesn't exclude others from working with Green Mountain --including PepsiCo.
SodaStream has taken swipes out the two big soft drink makers in TV advertising spots submitted for Super Bowl broadcast. Actress Scarlett Johansson extolled the virtues of SodaStream's fizzy-drink device and then turns to the camera to say, "Sorry, Coke and Pepsi." The reference to Coke and Pepsi was deleted for the Super Bowl.
Johansson also took heat for her endorsement of SodaStream, and as a result severed her ties with the humanitarian group Oxfam International. SodaStream, which operates in an Israeli settlement in the West Bank - a territory captured by Israel in 1967, has come under fire from pro-Palestinian activists for claims the company is taking advantage of the Palestinian residents who have few other employment options.
Despite SodaStream's celebrity spots, the company may face an even tougher 2014 against this new formidable, carbonated competitor. Right now SodaStream's machines are now in 7 million homes, a majority of which are outside the U.S.
There was talk in June of PepsiCo buying SodaStream. Maybe it's a good time to reconsidering the proposition.
The Associated Press contributed to this report.