Chuck E. Cheese's exec shares surprising facts behind restaurant's early days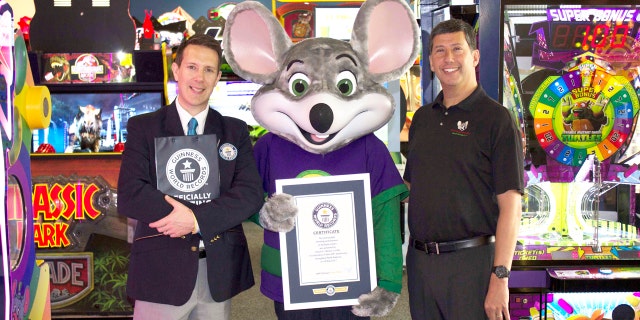 NEWYou can now listen to Fox News articles!
Chuck E. Cheese's first opened its doors in 1977 and while the games and technology have come a long way since the early days, the chain has always been known for its pizza and its smiling rodent mascot.
Founded by Atari inventor and creator of Pong, Nolan Bushnell, Chuck E. Cheese's was one of the world's first arcade venues geared specifically toward families and children.
"Back then, arcades really weren't family-friendly places," Michael Hartman, chief marketing officer for Chuck E. Cheese's, told Fox News. "He [Bushnell] wanted to create a space where families actually play together."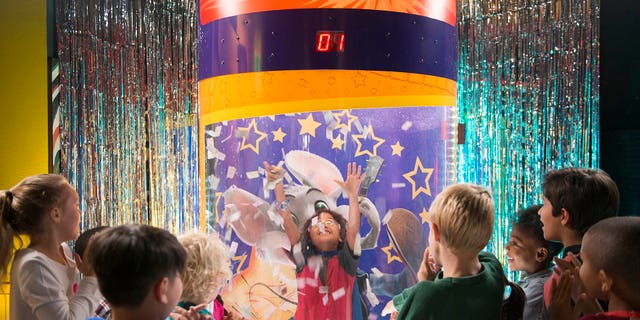 But the chain's famous furry mouse almost never came to be.
"Originally, he [Bushnell] wanted a coyote," Hartman explained. "He ended up buying the wrong costume at a trade show but the marketing team intervened." And, of course, the idea of a mouse munching on cheese suited the idea of a pizza-arcade restaurant, too.
ITALIAN RESTAURANT REWARDS PARENTS OF WELL-BEHAVED KIDS
Today, there are over 520 Chuck E. Cheese's locations around the world and this year marks the brand's 40th anniversary. They've already celebrated the milestone by breaking a new Guinness World Record for most people blowing on party blowers simultaneously for 10 seconds. Throughout the year, however, Hartman says visitors can expect a slew of surprises from ticket giveaways to free cotton candy and even the opportunity to win a cruise vacation.
Over the years, the brand has inspired other restaurants, like McDonald's, to build kid-friendly play spaces so adults can eat in peace. But many other direct competitors, like Discovery Zone, have since gone out of business. That's due in large part, says Hartman, to the familiarity kids and adults continue to have with the ever-changing mouse mascot himself.
"Our character is unbelievably recognizable," notes Hartman, adding that Chuck E. Cheese is one the world's few mascot characters who doesn't have its own movie of a TV program. "I think it's really the character and his friends that cements us."
Think you know everything about Chuck and his gang? The restaurant shared some surprising fun facts with Fox News.
1. Chuck E. Cheese's considers itself to be one of the original Silicon Valley start-ups, opening its doors in 1977 in San Jose, Calif.
2. Chuck E. officially makes his debut in 1980 as the face of the brand.
3. More than one million birthday parties take place at Chuck E. Cheese's every year in the U.S. and Canada.
4. Chuck E. Cheese's broke a Guinness Book of World Records on May 19, 2017 for the most people blowing party blowers simultaneously for 10 seconds.
5. Former boy band star and pop musician Nick Jonas got his start in a late 1990s/early 2000s Chuck E. Cheese's commercial:
6. The restaurant chain uses more than 8.5 million pounds of fresh whole milk mozzarella cheese on their pizzas every year.
7. For two hours, during the first Sunday of each month, stores across the country lower their lights and sounds to cater to families and children impacted by autism, a new program known as Sensory Sensitive Sundays.
FOLLOW US ON FACEBOOK FOR MORE FOX LIFESTYLE NEWS
8. Chuck E. Cheese's distributes more than 6 billion tickets to guests every year.
9. The first international store opened in 1986 in Guatemala City, Guatemala.
10. Every three months, the chain releases a new limited time offer menu, most recently a Triple Pepperoni Pizza recipe.
11. By 1994, Chuck E. Cheese's had removed all of the ballpits from stores and has since replaced them with Sky Tubes.