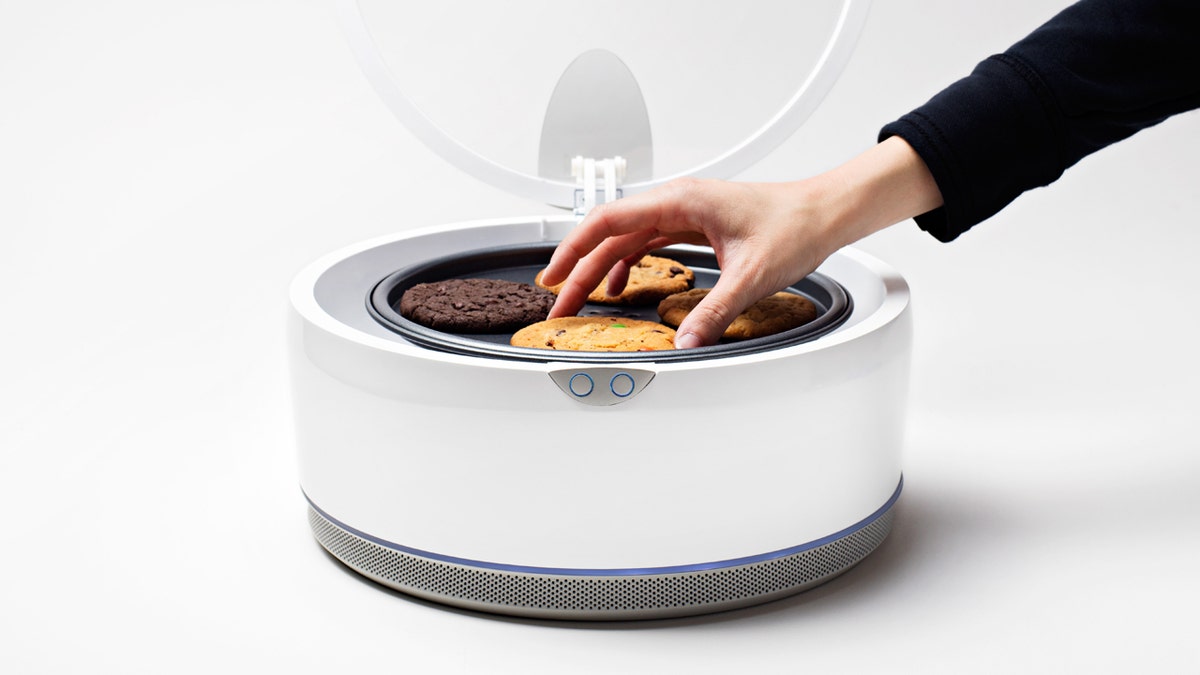 It doesn't come with milk is not included but this new machine could be the answer to every fresh-baked cookie lover's dream.
If you're a real life Cookie Monster with some extra dough SideChef (the company that produced the recipe app of the same name) has a revolutionary new machine for you.
The CHiP Smart Cookie Oven is like Keurig--the popular machine that quickly produces coffee via pods-- for baked goods.
Why Kickstarter favorite The Coolest Cooler is in hot water
How does it work?
SideChef plans to cookie dough pods, each with enough ingredients for one cookie, in a varieyt of flavors. You can then use the app to scan the QR code on the package of dough and the app will send over baking instruction to the CHiP over the Wi-Fi. Then just pop the dough out of the pods (don't eat it yet), put them into the CHiP.
The device features a four-inch convection fan that circulates hot air in order to bake the small dough balls. Within 10 minutes, SideChef says you'll fresh, hot cookies you'll swear are homemade.
The app will even send you a notification when your cookies are ready and will also allow you to send CookieGrams, which are essentially videos of you consuming the freshly made cookies to presumably make all your friends with a sweet tooth insanely jealous.
Man finds shocking surprise in supermarket cookie
Right now, the CHiP has raised about $35,000 through 184 backers on Kickstarter. But it still has a ways to go to achieve its $100,000 goal. SideChef estimates that the retail price for the machine will come in around $250. But there's a pre-order deal available for the first 500 backers who can score an oven for $99.
As for the dough pods, those will range between 88 cents to $2 each.