Chinese restaurant targeted by Harvard professor 'humbled' by show of support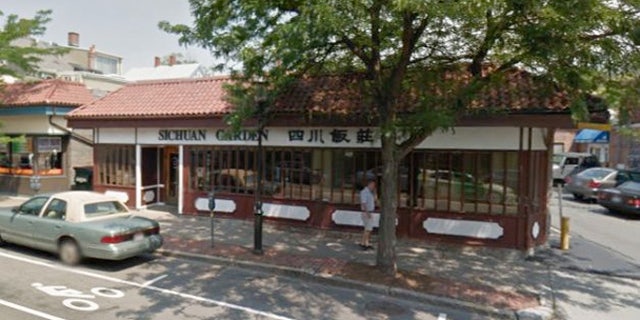 The owners of Sichuan Garden –the Boston-area Chinese restaurant targeted by a Harvard professor who launched an email-tirade at the eatery for a $4 overcharge—say they are humbled by the overwhelming show of support by the public.
Xing Yan Zhang, manager of Sichuan Garden in Brookline, Massachusetts, told FoxNews.com that "a lot people are coming in to show their support. We are humbled."
Ran Duan, whose family runs Sichuan Garden and who is also an accomplished bartender, released a statement Wednesday evening detailing how they've been inundated with offers of help from around the world, including free website services, legal advice and more.
"I just want to make clear that we are not a business in financial distress. We have been blessed with the support of our amazing community and hospitality family that has understood the value of a hard working family. Your support and kind words are more then enough," he wrote in a statement to Boston.com.
He even apologized to Harvard students for the "negative association" of being linked with the ordeal.
"I believe that one man's actions should not be the burden of another."
The incident began on Tuesday when Duan leaked emails from Harvard Business School associate professor Ben Edelman to Boston.com that criticized the restaurant for supposedly overcharging him $4 on a recent takeout dinner order.
Duan, who also manages The Baldwin Bar –upstairs from the restaurant -- and made headlines for becoming national winner at the 2014 Bombay Sapphire & USBG Most Imaginative Bartender competition –said he was forced to go public with the bizarre emails.
Edelman, who first demanded to be refunded triple the $4, said that he alerted local Boston authorities to Sichuan Garden's out-of-date website and warned that he would go after the restaurant in court.
Zhang, manager Sichuan Garden said that it was all a misunderstanding. While he acknowledged the restaurant had failed to update the website, he said that he spoke to Edelman personally and apologized--offering to make things right.
"We didn't overcharge him," Zhang said. "We would never do that. We do a very good job. If someone comes in here, and they forget their wallet, we feed them. We let them eat, we never kick them out."
The incident struck a nerve with many, especially with loyal customers who praise the restaurant for its authentic Sichuan-style food and service. They took to Yelp to show their support.
"This review is long overdue and the whole Ben Edelman thing made me remember that I must do this. The food is amazing, " wrote one reviewer.
"Ben Edelman's emails has [sic] reminded me to order from here more frequently. Free advertising to a small business thanks to him! That $4 will be totally worth it :)," wrote another.
Some even suggested that Harvard fire him for his actions.
After becoming the focus of scorn and ridicule, Edelman, who's been called the sheriff of the Internet for his consulting work focused on preventing and detecting online fraud, released an apology Wednesday.
"Many people have seen my emails with Ran Duan of Sichuan Garden restaurant in Brookline," Edelman wrote. "Having reflected on my interaction with Ran, including what I said and how I said it, it's clear that I was very much out of line. I aspire to act with great respect and humility in dealing with others, no matter what the situation. Clearly I failed to do so. I am sorry, and I intend to do better in the future.
Worried about negative stereotypes forming around the elite business school, a group of Harvard Business School students launched an online campaign asking donors to give $4 to the Greater Boston Food Bank - the amount Edelman was apparently overcharged. As of Thursday morning, the campaign had raised over $5,000.
Meanwhile, Zhang said that customers have been pouring in since the incident. On Wednesday, a Boston-area company, Promoboxx, ordered $500 worth of food.
"We honor our customers. We try to do right by them," he said.