Chili's formally lifts ban on 'The Office' character Pam Beesly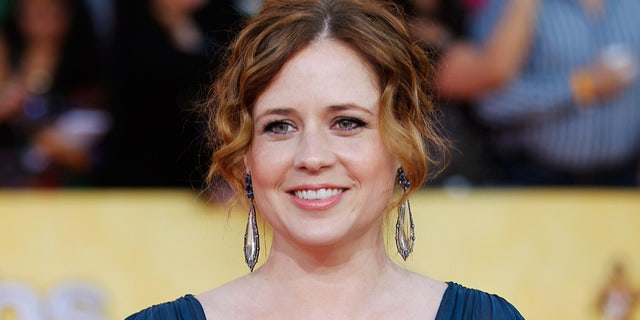 Despite her intoxicated antics more than 11 years ago, Pam Beesly Halpert has been officially welcomed to back to Chili's after the chain formally lifted its ban.
Back in 2005, during an episode of the Emmy-winning sitcom "The Office," the paper-pushers at Dunder Mifflin were holding their annual "Dundie" awards at a Scranton-area Chili's. When all was said done, Pam, the company's then-receptionist, so drunk that she was banned from the restaurant chain indefinitely:
As of Tuesday, however, Pam is finally allowed back inside to enjoy some of those world-famous baby back ribs.
Jenna Fischer, the actress who portrayed the assistant-turned-saleswoman for all nine seasons of the series, set the wheels in motion on Monday when she tweeted a photo of herself in front of a Chili's restaurant, asking her followers, "Should I try to go in?"
Fisher's Twitter followers responded enthusiastically with memes and words of encouragement-- but the most surprising response came from the parent company of Chili's itself.
"Effective immediately, Chili's® Grill & Bar has removed the longstanding ban on a Scranton, Pennsylvania woman who allegedly caused a disturbance during a company awards party held at a Chili's near the Pennsylvania town of Scranton," wrote Brinker International in a press release issued on Tuesday.
"After reviewing the good conduct of Pam, I have decided to lift the now 11-year ban," Chili's president Kelli Valade added. "Pam is an inspiration to many and we welcome her with open arms."
Fischer's response? She already has plans to get herself another drink: