Chick-fil-A offering valet service to appeal to moms on the go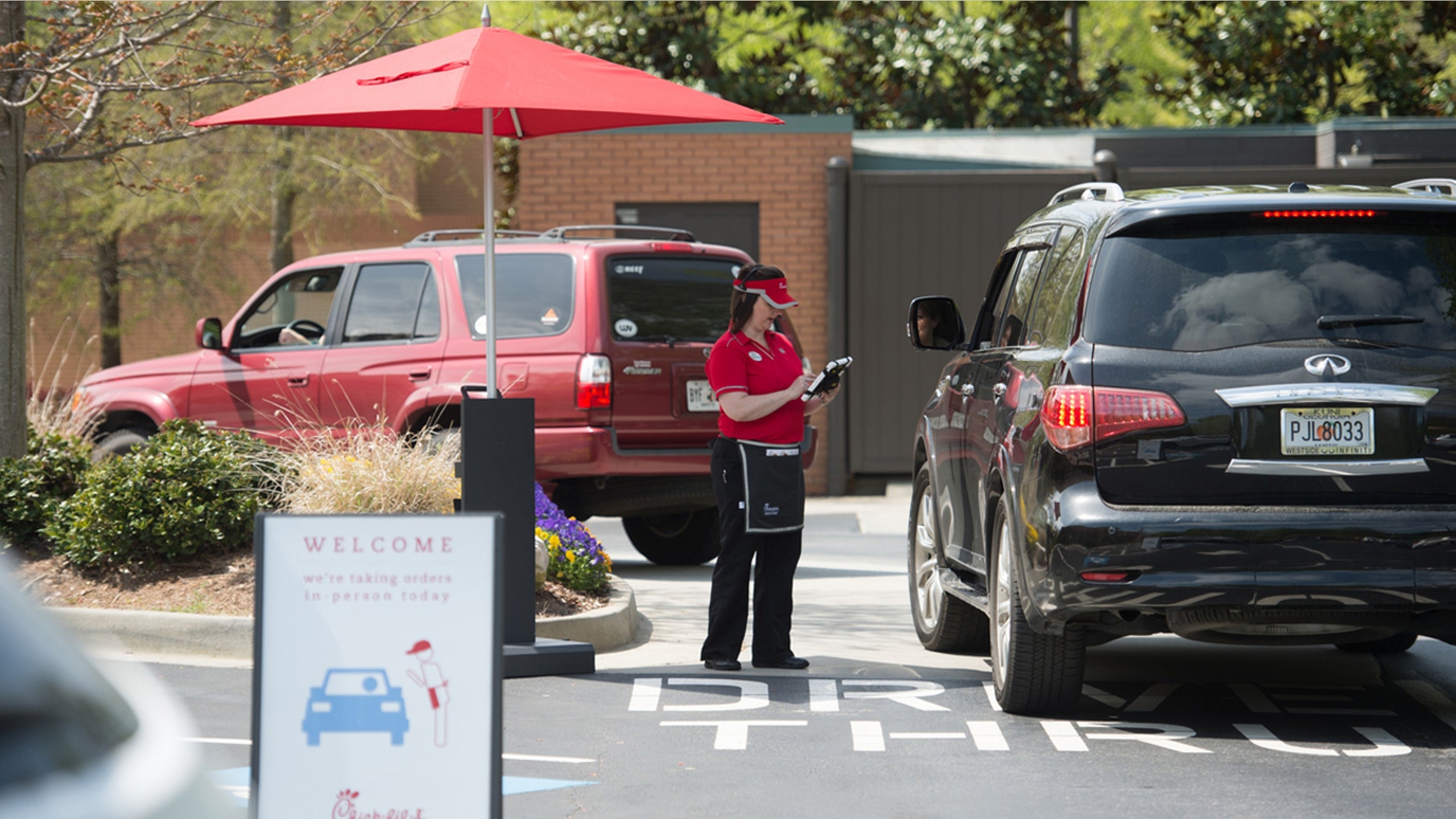 In an effort to court busy parents with younger children, Chick-fil-A is introducing tableside valet service at select restaurants.
The name may sound misleading because the chicken chain isn't promising to park your vehicle.
"Mom's Valet" lets mothers and fathers order at a drive-thru—then the whole family can go inside where a Chick-fil-A employee will have a table ready to go—high chairs and all—and serve them the pre-ordered meal.
David Farmer,  Chick-fil-A's vice president of menu strategy and development, told Business Insider that the chain thought of the idea after taking notice of how hectic the ordering process can be for parents who have to keep up with young children.
One of Chick-fil-A's core demos is comprised of millennial moms—18 to 35 year olds—and, like other fast-food chains, the chicken chain is vying hard for business amid the growth of fast casual options.
Farmer says the chain is looking to make all restaurants a more relaxing place for customers and Mom's Valet is just one of the ways he hopes Chick-fil-A can take the stress of dining out for families.
"Mom's Valet" is currently offered at about 100 out of about 2,000 Chick-fil-A locations across the U.S. Restaurants that offer the service will post a sign at the drive-thru.