Chick-fil-A customer claims dead rodent was in chicken sandwich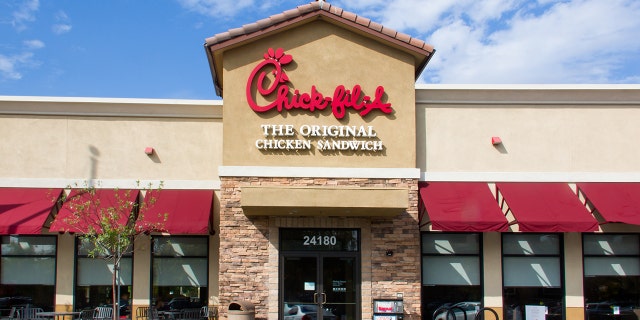 A Chick-fil-A customer only realized she got more than she ordered after she bit into her chicken sandwich and found a dead rodent.
Ellen Manfalouti, 46, took legal action last week against the fast food restaurant after she found a small rodent baked into her sandwich in Langhorne, Pennsylvania, according to Philly.com.
The Holland resident is seeking $50,000 for the Nov. 25 incident.
Manfalouti said that a co-worker brought the meal back to their workplace after picking it up from the Chick-fil-A drive-thru.
While eating in a conference room, Manfalouti said that she noticed there was something off about the sandwich.
"I felt something funny on the bottom of the bun," she told Philly.com. "I turned it over. I said to [my co-worker], 'They burned my roll really bad.'"
Her colleague Cara Phelan, who watched Manfalouti sample the stomach-churning meal, said she noticed immediately that the contents included a rodent.
"I realized it was a small rodent of some sort," Phelan said. "I could see the whiskers and the tail."
Manfalouti's lawyer Bill Davis said that laboratory testing confirmed the bun contained a small rat or mouse.
The lawsuit, which was filed in Bucks County Court, claimed that the Langhorne franchise was negligent.
It alleged the restaurant "failed to supervise employees who intentionally and/or knowingly served a sandwich to a customer with a dead rodent baked into the bun."
Dave Heffernan, who owns the franchise, refused to comment on the lawsuit.
"We're not going to make any comment about any allegations," he said in a statement to Philly.com. "It's an ongoing allegation and investigation."
This article was originally from the New York Post.