Chef Michael Symon Wins Miami Burger Bash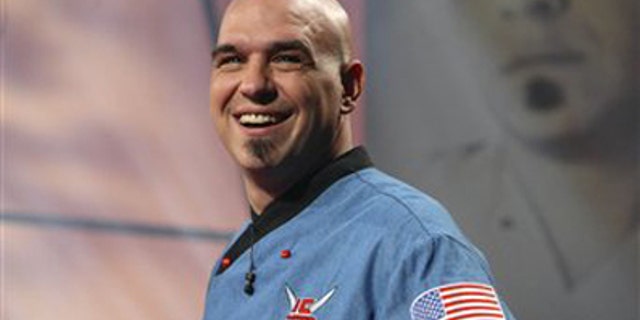 MIAMI BEACH, Fla. – Food Network Iron Chef Michael Symon credits his meat-on-meat style for winning him top burger at the South Beach Wine and Food Festival.
Thursday's win was his second straight at the sprawling, celebrity-studded culinary gathering on the beach.
His Yo! Burger was topped with fried salami, provolone cheese, shasha sauce and pickled onion.
Last year, Symon won with "Fat Doug" — a beef patty topped with pastrami, Swiss cheese and coleslaw on a brioche bun.
That edged out a cheeseburger with smoked bacon by 2009 champion Spike Mendelsohn.
Symon said: "Last year it was pastrami. This year it was the salami. It's meat-on-meat baby!"
The award is part of the Burger Bash, an annual event at the festival hosted by Rachael Ray and held in a massive tent on the beach.
Chefs from around the country gather for the grill session while several thousand attendees sample the offerings and vote for best burger.
Other previous winners include Michael Schlow of Radius in Boston (2008) and Shake Shack of New York (2007).
Click here for more from FoxNews.com Food and Drink