Chef creates pizza with 99 types of cheese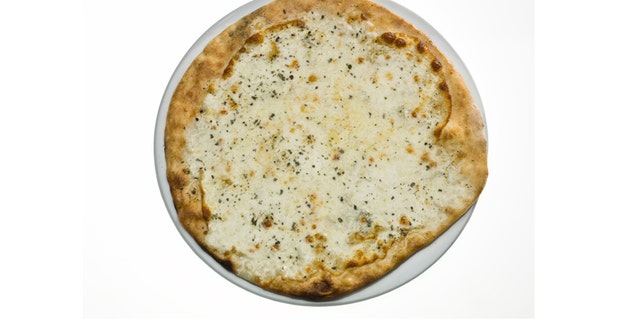 We've officially entered the era of extreme pizzas.
If you think Pizza Hut pies were over the top, Australian chef Johnny di Francesco has created a pizza with 99 different types of cheese.
Di Franceso, who was crowded "Best Pizza Maker" at the Pizza World Championship in Italy in July—a major upset for pizza purists—created the pie to celebrate the release of the new "Teenage Mutant Ninja Turtles" film, which has just come out in DVD. No crime-fighting turtle could resist this.
Instead of individually loading 99 layers of ooey gooey cheese, di Francesco created a special blend of 94 cheese he calls a "cheese paste," reports Metro.
"I woke up one morning and I just knew I had it," said the award-winning chef, who runs the restaurant 400 Gradi in Australia.
His trick is that he melts his selected cheese down and chills the unique mixture until it forms a solid block. He uses thin slices of the hardened paste as the first layer of this white pizza.
Next comes a layered handful of five fresh cheeses including fior di latte, buffalo mozzarella, goat's cheese, ricotta and raspadura.
You might think this is dairy overload but one Australian blogger wrote that the pizza was actually "fantastic" and praised it as a "surprisingly nuanced pizza."