Chef claims customers are threatening to 'blackmail' him over cancellation policy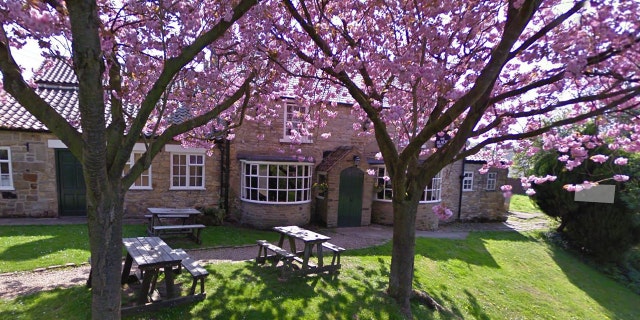 A British chef is claiming that patrons are giving his restaurant, the Black Swan, bad reviews because of his strict cancellation policy.
Tommy Banks runs TripAdvisor's "world's best restaurant" with his brother, James. The two have received praise from media giants like CBS, the New York Post and Bloomberg News over their cuisine -- but recently haven't been feeling the love from customers.
With the attention, the brothers have experienced upticks in reservations at their sought-after restaurant – however, those booking the coveted tables have failed to read the rules.
CHEF WHO 'SPIKED' VEGANS' FOOD GETS DEATH THREATS
According to the cancellation policy on the restaurant website:
"In the event of a cancellation within 28 days of the arrival date we will keep the whole payment as a cancellation charge. If we are able to re-let the booking we will refund the payment and retain a £20 administration charge.
"For a reduction of numbers within 28 days of the arrival date we will keep the whole payment of the cancelled places as a cancellation charge [£98 to £240 per person or $136-$334 per person].
"In the event of a cancellation or reduction in numbers being made more than 28 days before the day of arrival we will refund the payment and retain a £20 administration charge."
Though those booking tables at the restaurant are privy to the harsh cancelation code before reserving a spot, several guests have become upset with the policy and have taken to social media to complain about it – something Banks equates to "blackmail."
In a Twitter post, Banks writes, "Not for the first time we seem to have been threatened with bad reviews online unless we let them off the cancellation policy to which they previously agreed. As an industry how do we deal with this? I think we should never back down to what appears to be blackmail."
One of the bad reviews Banks refers to comes from someone who wanted to cancel because of a sudden illness.
FOLLOW US ON FACEBOOK FOR MORE FOX LIFESTYLE NEWS
Here's what one TripAdvisor reviewer alleges:
"Have had to cancel due to my mother becom[ing] very unwell last minute. I have spoken to the restaurant and James called me back after 5 calls, to tell me that I would not be able to move my booking to another later date. I have told them I would be willing to pay a fee as I am cancelling over 48 hours before. James had a massive attitude and would not move my booking nor would he put into any consideration that my mum is very ill. This is supposed to be a family run business and I don't sense care and family values whatsoever. I have lost £900 and this was a gift for my family to stay there and enjoy some great food."
Another suffered a similar situation and was upset the restaurant would not reschedule her planned dinner:
"I did not ask to cancel, merely to move it. I was met with a very firm no … I appreciate this is a business like any other but it is a customer service business and to be so inflexible to me indicates they put profit before people."
For now, the Black Swan is maintaining it's policy, despite harsh criticisms. The restaurant still maintains its five-star rating on the travel rating site, TripAdvisor.