Cheese made with the help of prisoners is sold at Whole Foods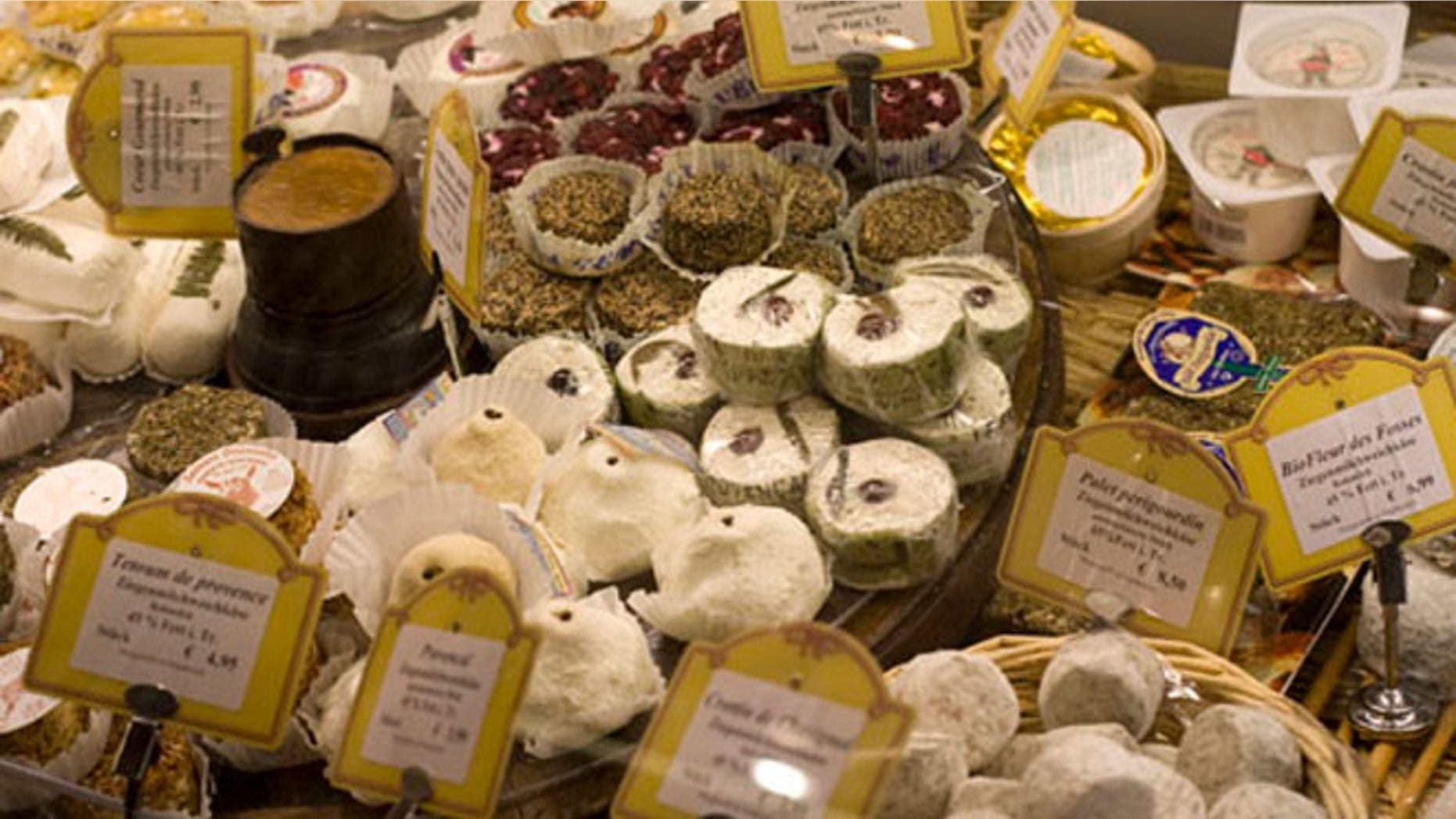 You shop at Whole Foods for the organic vegetables and grass-fed beef.  But what about the cheese made by prison inmates?
According to Fortune, Haystack Mountain --a Colorado goat cheese maker-employs workers through Colorado Corrections Industries (CCI).
In a work program with Haystack Mountain, six inmates twice a day milk 1,000 goats on a prison-run farm. They get a base salary of 60 cents per day but most earn $300-$400 per month. The milk is turned into cheese at a different facility, and then sold in Whole Foods and other retail outlets.
While inmates have long worked for companies on the outside, making items such as license plates for government groups, Fortune notes that there's a spike in inmates being used in small boutique businesses. In states like California and Colorado, inmates produce apple juice, raise tilapia, milk cows and goats, grow flowers, and manage vineyards.
According to the CCI website, 560 acres are farmed among 8 prisons, with 30 acres used for produce at the prisons and 530 acres is used for corn silage at the dairies.
John Scaggs, Haystack's marketing and sales director tells Fortune that his company's relationship with CCI isn't a problem. "They have land. They have human capital, the equipment. If you can think it up, they can do it, and do it fast," he says.
In a press release release, Haystack Mountain says that CCI also sells milk to other Colorado dairies and cheese makers and that the company pays a competitive rate for goat milk.
"We're a small-scale, hands-on, traditional cheesemaker," said Chuck Hellmer, Haystack Mountain's president and general manager. "To meet the high standards of our customers, our product demands high quality milk, the quality work being done at CCI's Cañon City dairy creates good for all involved, and we're proud to help keep this venture up and running."