Charlie Sheen steps into Philly fray with $1G tip for LeSean McCoy's stiffed server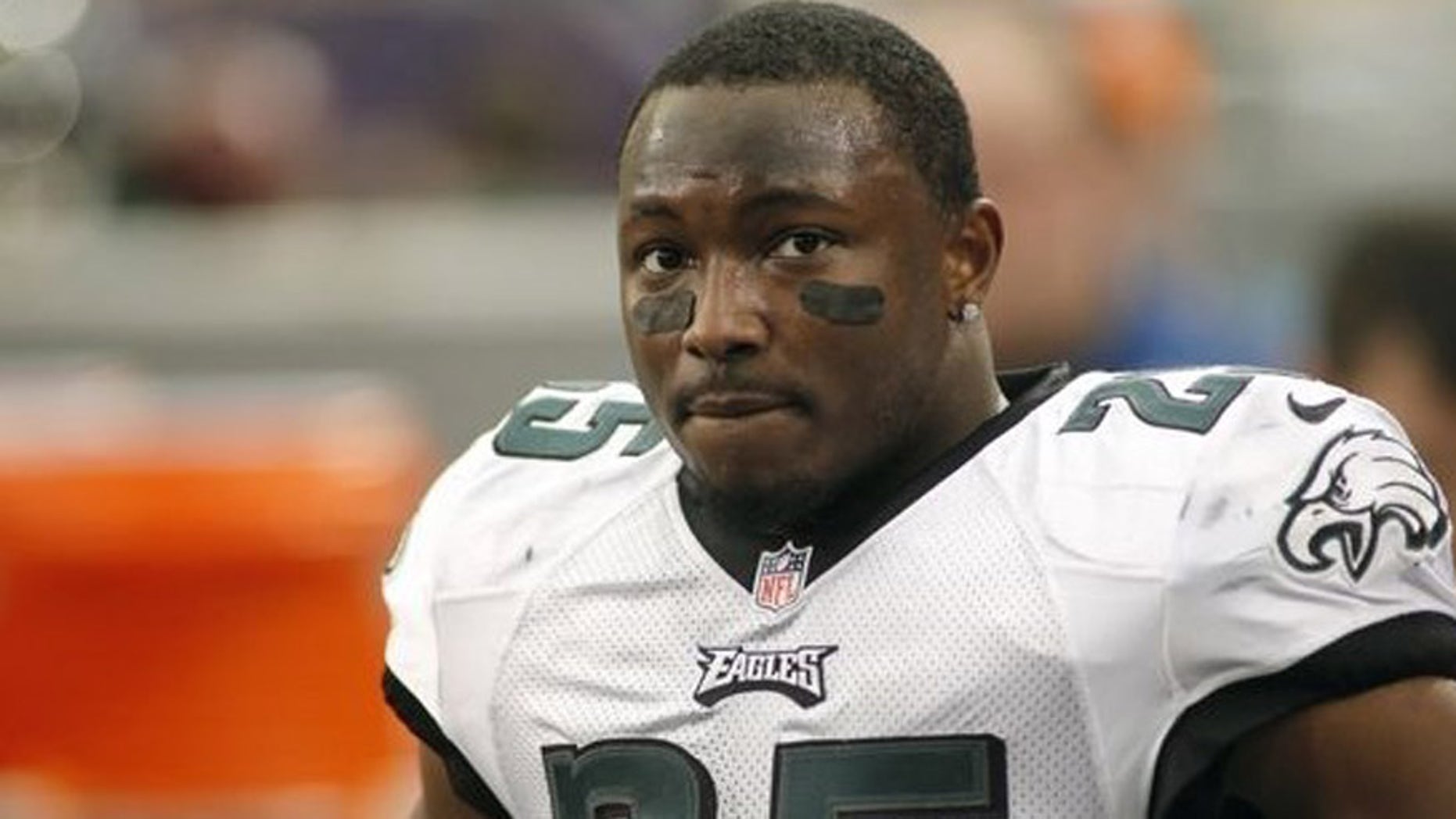 For a guy who stars in a show called "Anger Management," Charlie Sheen sure made a nice gesture by pledging $1,000 to a Philadelphia burger joint waiter who got stiffed by NFL superstar LeSean McCoy.
The actor stepped up after Tommy Up, the owner of PYT, took to Facebook to shame the Philadelphia Eagles running back by posting his credit card receipt - complete with a 20-cent tip on a $61.56 tab. McCoy says the burgers were fine, but the service was lacking. Up says McCoy was rude and abusive.
Sheen just wants to make it right, judging from his tweet.
Up said he takes "total and complete responsibility" for the decision to post the receipt, which was criticized by some, including model Chrissy Teigen, who called for a boycott of the restaurant known for crazy creations like the buffalo chicken donut burger.
"For starters, I take total and complete responsibility for sharing this receipt," Up posted on PYT's Facebook page. "It was not our server's decision, it was mine. I am to blame."
Up said he posted the receipt after "serious thought" and stopped short of apologizing to the mercurial running back who, according to owner, received impeccable service alongside three of his friends.
"If anything, our server was a little nervous as was our food runner, because they are big, big fans," Up's post continued. "He and his group, from the moment they sat down, were verbally abusive to our staff in the most insulting ways. The derogatory statements about women and their sheer contempt for the staff serving them wasn't the end, however."
"At the end of the day, I did what I felt my heart told me to do."
McCoy, for his part, has remained largely mum on the matter. He succinctly told a Philadelphia Daily News reporter his thoughts when asked late Monday.
"It's bull----, man," McCoy reportedly replied, declining to elaborate.
Server Rob Knelly had his "head bowed" and a very confused look on his face when he saw that McCoy, who signed a 5-year, $45 million contract extension in 2012, left just 20 cents as gratuity on a $61.56 check.
"Twenty cents that our server has to split with the food runner and the bartender," Up wrote. "Two dimes from an insulting multimillionaire."
Up acknowledged that "everyone has their bad days," but cited other Philadelphia sports personalities he's come into contact with who have treated others with respect, including former Eagles quarterback Ron Jaworski and 76ers guard Allen Iverson.
"At the end of the day, I did what I felt my heart told me to do," Up continued. "And I don't want anything from Mr. McCoy, but ... maybe an apology to his server who gave him excellent service would be cool."
Neither McCoy nor his agent, Drew Rosenhaus, could be reached for comment.
And if things couldn't get more bizarre,
Michael Lynn, a professor at Cornell University's School of Hotel Administration and a nationally recognized expert on tipping, said customers have a legal right not to leave a gratuity, but that it violates a social contract in which servers have an expectation of being paid for their efforts.
"Unless there's a really egregious problem, you should be tipping," said Lynn.
But he did not spare Up from criticism, for publicly shaming a customer.
"Behavior in a restaurant is public, so as long as he was presenting truthful information he may be within his rights," Lynn said. "But is it good business practice? No. No one wants to go to a restaurant that humiliates its customers."
FoxNews.com's Joshua Rhett Miller contributed to this report