Celebrities like expanding their brand in every way that they can, and developing and marketing a certain libation has become commonplace. Some have failed (see: Trump Vodka, which wasn't really "Success Distilled") and some have won awards, like Marilyn Manson's aptly-named absinthe, Mansinthe. Are you surprised? You shouldn't be. If you think about it, liquor is quite a stable market. Who won't want to be in it if you had the time and/or money.
Take thought process for example: people aren't doing well, they drink; people are doing well, they drink. You see, win-win for everyone, especially the celebrities involved who take their time in developing these brands. It's a lot of work, but a great amount of pay off when you put effort behind it. Some celebrities just lent their names as a marketing gimmick, some actually got involved, but who's really in the business for the 'right' reasons? That's for you to decide.
Whether the brand accurately reflects the celebrity's image or is just plain confusing, it's fun to see who's created what and how they did it. Can Ludacris get classy? What liquor did David Beckham just release?
1. Dan Aykroyd: Crystal Head Vodka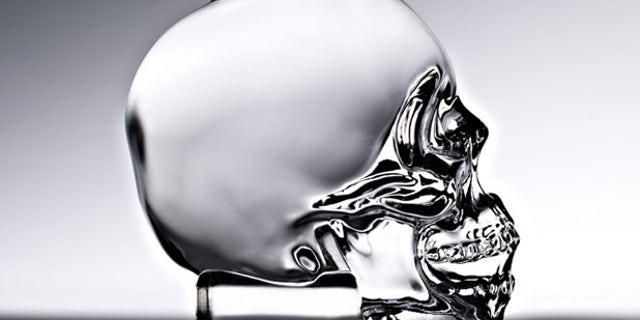 We think it's only natural that Dan Aykroyd, of Ghostbusters fame, makes vodka known for being sold in a glass skull bottle. Aykroyd, in partnership with New York-based artist John Alexander, wanted to create a vodka that was additive-free and as pure as possible — and succeed he did, with a seven-times-distilled spirit made from Canadian-grown "peaches and cream" corn.
2. Marilyn Manson: Mansinthe Absinthe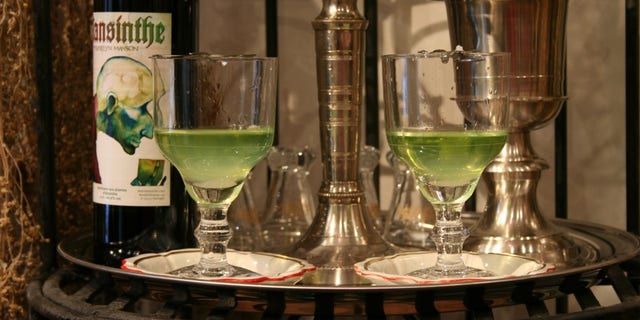 Made in Switzerland, Manson's absinthe is award-winning and delicious; it took the gold medal at the San Francisco World Spirits Competition. As "unbranded" as Manson alludes to being, developing his own absinthe with his own artwork on the label seems strangely fitting.
3. George Clooney: Casamigos Tequila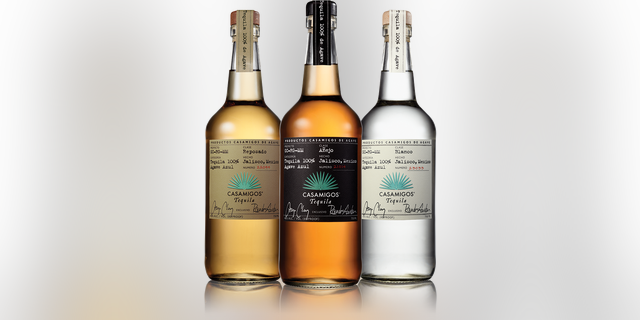 Clooney's award-winning tequila, Casamigos, was a collaborative effort with his good friend the nightclub impresario Rande Gerber to create "the best-tasting, smoothest" tequila. Produced in Jalisco, Mexico, the liquor has received rave reviews; it even got one from The Daily Meal.
4. Justin Timberlake: Sauza 901 Tequila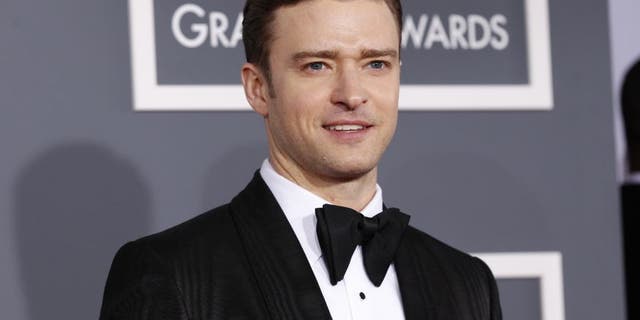 Named after his Memphis, Tenn. hometown area code, 901 Sliver Tequila is Justin Timberlake's own brand, which he co-founded with the major old-line tequila producer Sauza.
5. David Beckham: Haig Club Whisky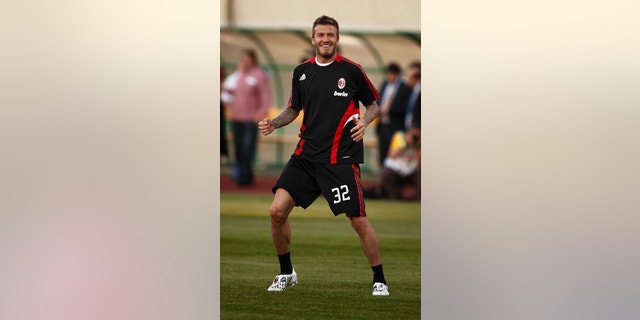 At first glance, this bottle could be mistaken for a bottle of cologne, and between the elegant shape of the bottle and having David Beckham as the spokesperson and one of the men behind the project, it's easy to see why. Add to that the fact that Guy Richie directed the first commercial, and it's clear that Haig Club has laid claim to some of the U.K's most distinguished gentlemen. In case you think the brand relies on celebrity without authenticity, note that the whisky is made at Cameron Bridge Distillery, the oldest grain distillery in Scotland.
See what celebrities are responsible for your favorite liquor brands.
More from The Daily Meal
Do Liquor Brands Target Women?
What Is the World's Best-Selling Liquor?