Celebrity chef Michael Symon: Trump 'creeps me out'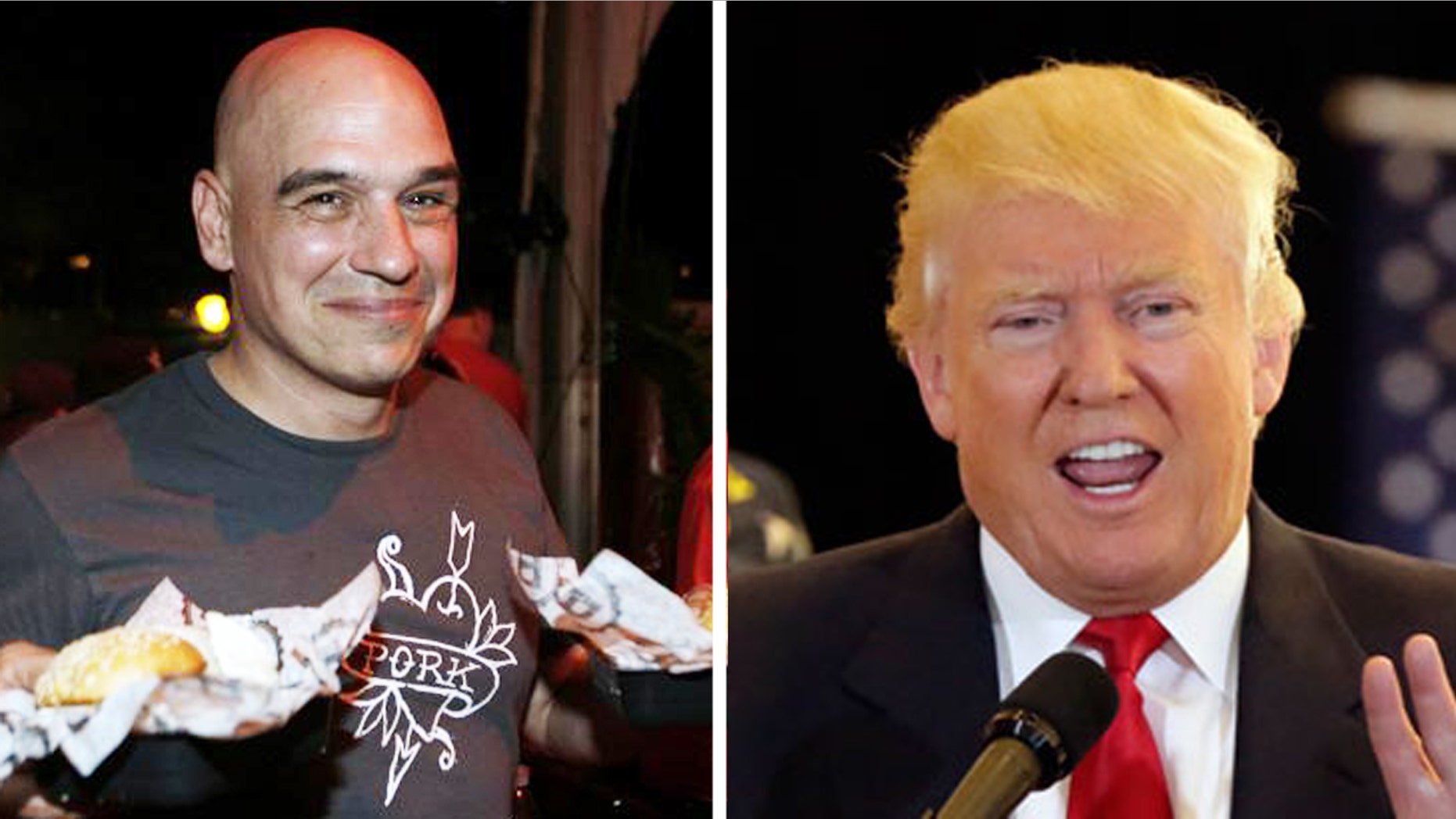 For any serious food lover, a trip to Cleveland wouldn't be complete without visiting one of Michael Symon's popular eateries.
But it looks like Donald Trump won't be able to enjoy the lauded meats at B Spot Burger, Lola Bistro or Mabel's BBQ.
During a call-in interview to Cleveland sports talk radio station 92.3 on Thursday, The Food Network star was asked if he'll be hosting the presumptive GOP presidential nominee while he's in town for Republican National Convention later this month.
"There's not a chance I'd let him into one of my restaurants," Symon said and laughed.
Hosts Matt Dery and Anthony Lima expressed their surprise, and said it's likely the Donald will want to experience some of Cleveland's finest food. Symon clarified that he comes "from mixed political family, which is always fun around this time of the world."
"I've been fortunate or unfortunate enough to meet him [Trump] through the years. I'm not going to lie, he creeps me out a little bit," the "Iron Chef" said.
Asked if he may be risking alienating customers who support Trump, Symon replied: "Anybody that knows me knows I'm not afraid to speak my mind, so there's that. But this isn't a Democratic, Republican thing, trust me. It's just that he creeps me out."
Symon may be been joking about the Trump restaurant ban but other chefs have been vocal in their stance against the Republican presidential front-runner.
Chefs Geoffrey Zakarian and Jose Andres are both being sued by the businessman for pulling out of restaurant deals at his new hotel development in Washington, D.C. Both chefs cited Trump's inflammatory comments made about Mexicans last July.