Celebrity chef Jamie Oliver has beef with vegans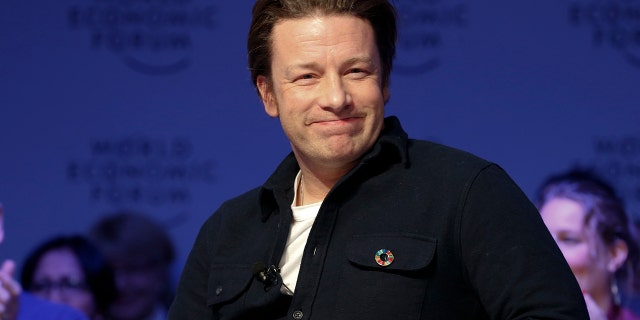 British celeb chef, Jamie Oliver, is speaking out against certain anti-meat activists who, he says, have been specifically targeting his restaurants.
In a statement to the Sunday Times Magazine, the restauranteur said that:
"20 scruffy, weird-looking fellas [put] iPads of slaughtered animals in front of kids having spaghetti bolognese on a Saturday lunch."
KENDALL JENNER CALLED OUT FOR NOT TIPPING AT NEW YORK BAR
This isn't his first encounter with animal rights zealots. In March, activists protested outside his Bristol restaurant after he went on a television show and encouraged people to drink milk.
In the same article, Oliver said that he was annoyed by vegans, but that he also cares for them. Though the chef can understand where meat-free supporters are coming from, he still, rightfully, takes issue with the way they convey their message – by interrupting his patron's dining experience.
FOLLOW US ON FACEBOOK FOR MORE FOX LIFESTYLE NEWSBottom of Form
Perhaps his concern stems from his own desire for people to be more food conscious. Oliver has before advocated for adopting vegan and vegetarian diets a few times a week to save money and create less impact on the environment. Oliver, himself, has admitted to eating meat free three times a week, and even creating a vegetarian cookbook.
Still, vegans seem to "hate" the seasoned chef.