Do you have a hankering for hot dogs? Are you whining for a wiener? Or do just fancy a super frankfurter?
In the U.S., you're definitely not alone.
During the height of grilling season, Americans put away a whopping 7 billion hot dogs—about 818 hot dogs per second.
In honor of National Hot Dog Day, Thursday June 14, Ball Park polled 2,000 Americans to find out what type of sausage is really the top dog, how Americans like their wieners and tried to settle the controversial question—is a hot dog a sandwich?
According to the brand, the average American has been eating hot dogs since the age of five, and the average person will consumer over 1,240 hot dogs in their lifetime-- the length of three and a half football fields.
New York was ranked as the best city to find a great hot dog, with Chicago coming in at a close second. Most Americans prefer grilled over boiled dogs and mustard outranked ketchup as the favored condiment—through many eaters prefer some combination of toppings including relish, kraut or cheddar cheese.
Looking for a free—or almost free-- frank?
Pilot Flying J will be giving customers with a valid coupon one free hot dog-- or any rolling grill item-- this Thursday.
Participating Hot Dog on a Stick locations will be giving away one free original Hot Dog on a Stick today.
7-Eleven stores are offering Quarter Pound Big Bites hot dogs for just $1 each.
Not into sausage? It's also National Macaroni and Cheese Day. With this coupon you can enjoy a free small bowl of mac and cheese, with the purchase of a regular entree, at Noodles & Company on National Macaroni & Cheese Day.
And if you have a little time to spare and you're feeling creative we've rounded up 8 of our top hot dog recipes to get you in the mood. Whether you like 'em grilled, smoked, topped with cheese or spicy salsa, these dogs are undeniably delicious.
1. Danger Dogs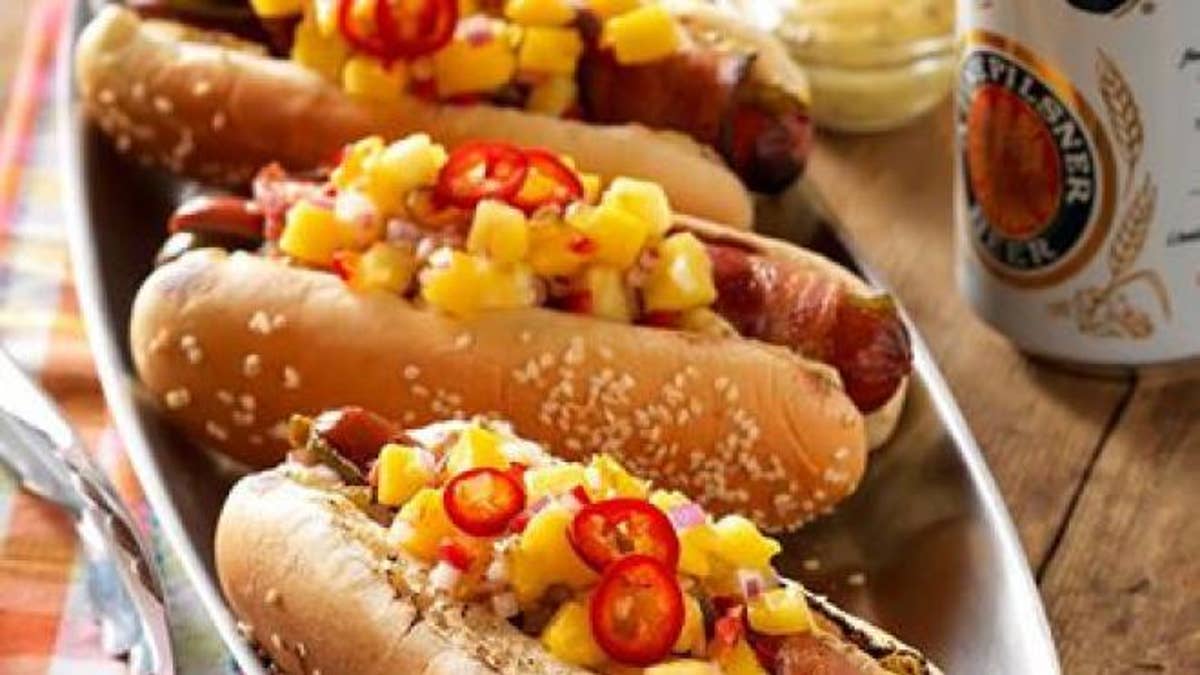 Brave enough to handle five-alarm spice, then check out this recipe from Food Network's Guy Fieri. Danger Dogs are topped with red chili for some extra heat, cooled down with tangy pineapple.
2. Bacon-Wrapped Sonoran Hot Dogs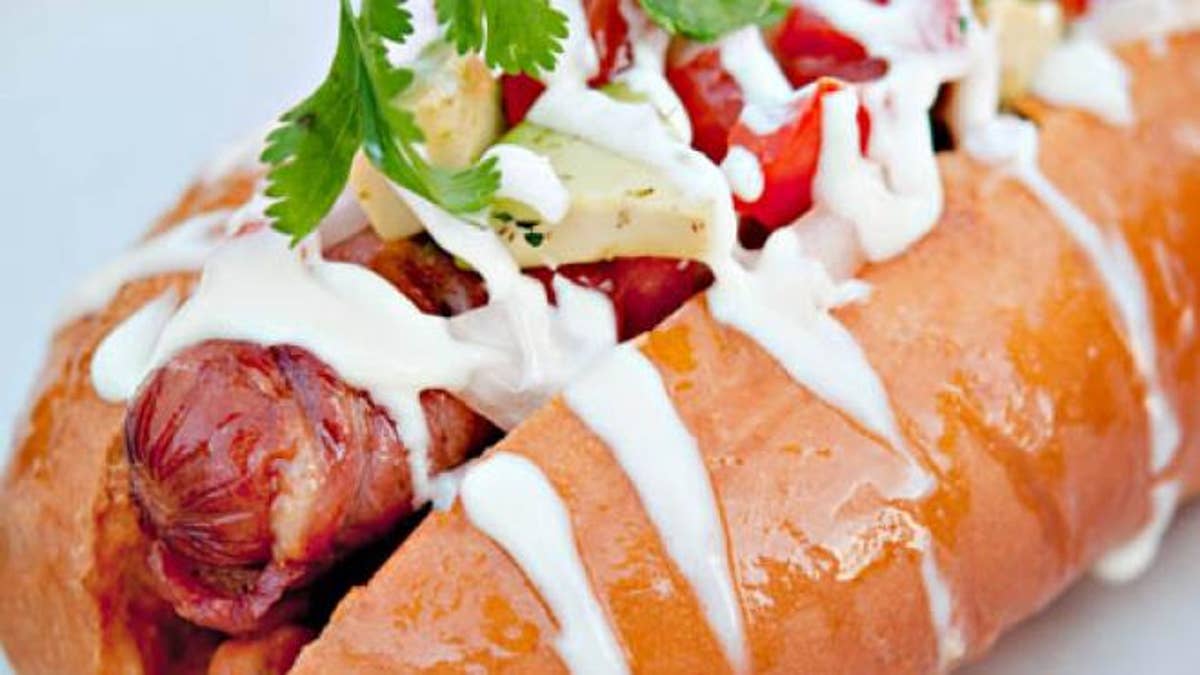 Want to spice up your hot dogs? Think south of the border. These Bacon-Wrapped Sonoran Hot Dogs load all the flavors of the old Southwest inside a single bun. The refried beans, avocado salsa and Mexican crema are layered high and topped with bacon.
Recipe: Bacon-Wrapped Sonoran Hot Dogs
3. Taco Hot Dog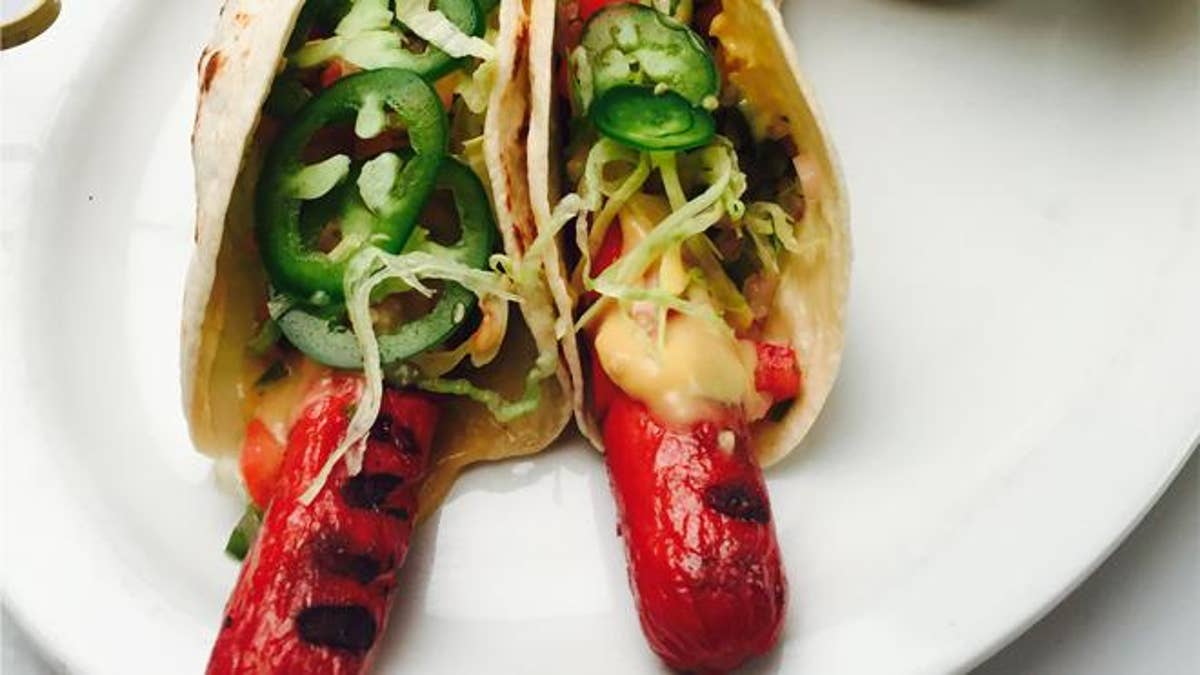 Summertime is all about using fresh vegetables. Taking inspiration from a Mexican-style taco, we created a fresh pico topping with a spicy creamy jalapeno cheese sauce. Great way to impress your guests at your next backyard cookout.
4. Hot Dog Egg Rolls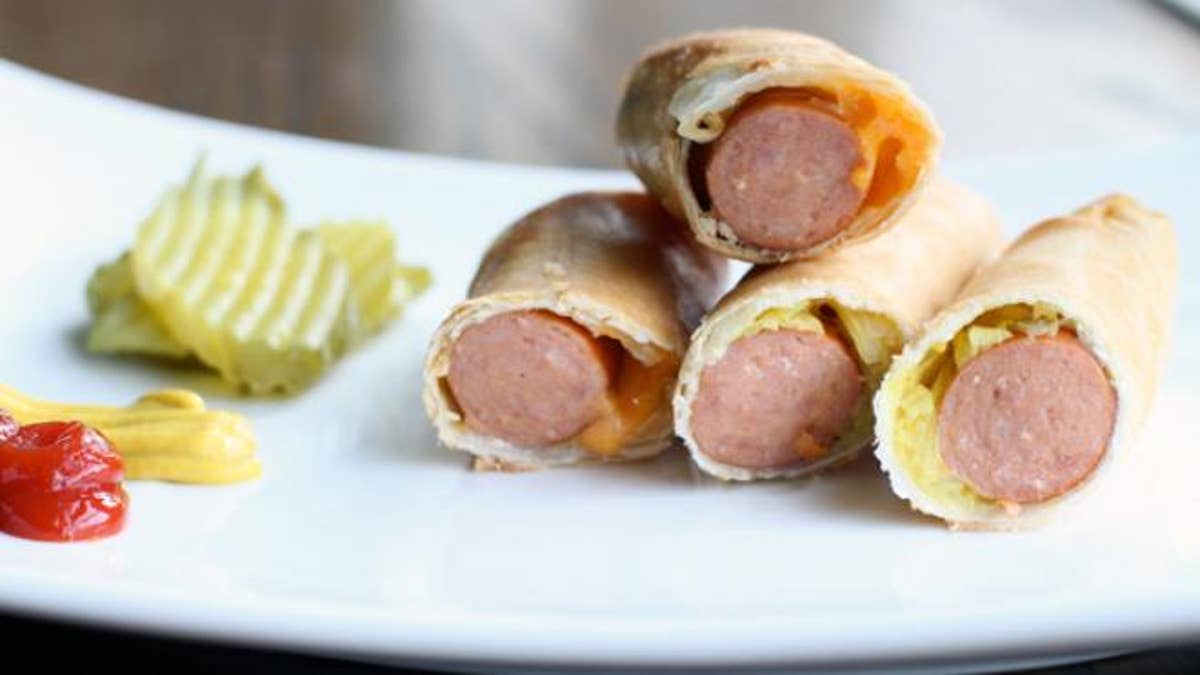 Time to ditch that Pigs in a Blanket recipe. The crisp exterior from the egg roll wrapper mixes with a hit of smoke from the dog to create one wallop of a wiener.
5. Summer Garden Dogs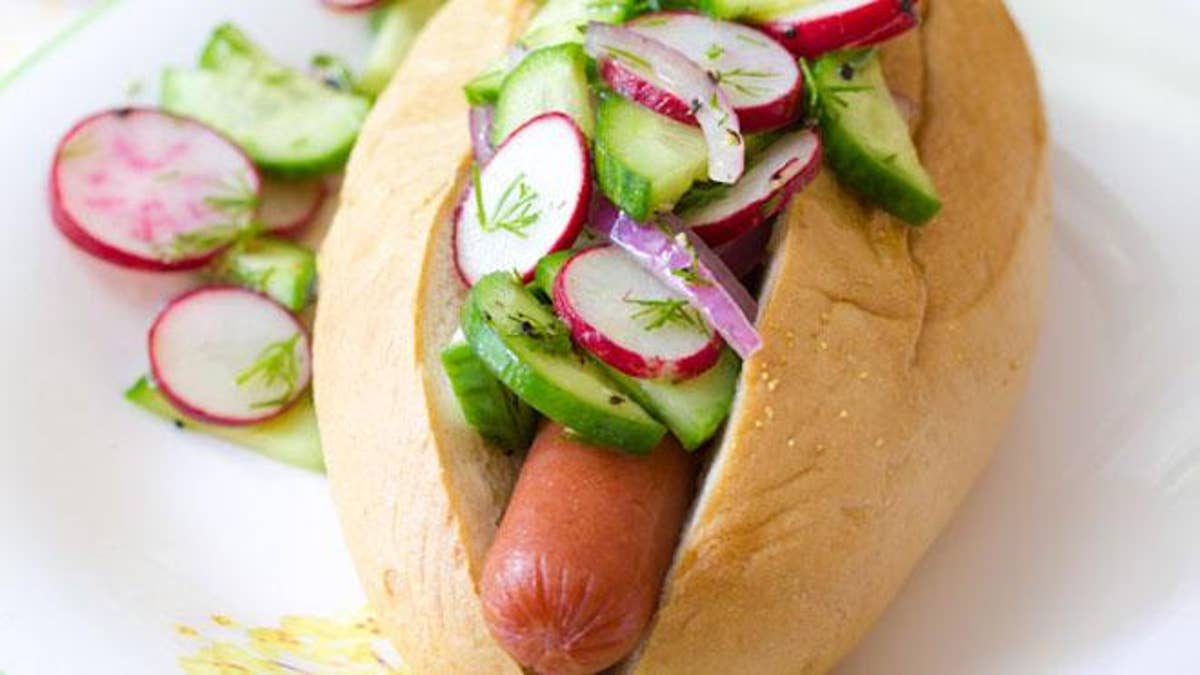 This colorful and nutritious summer dog, topped with crisp garden veggies and herbs, will will be talk of your next barbecue.
6. Honey Mustard Slaw Dog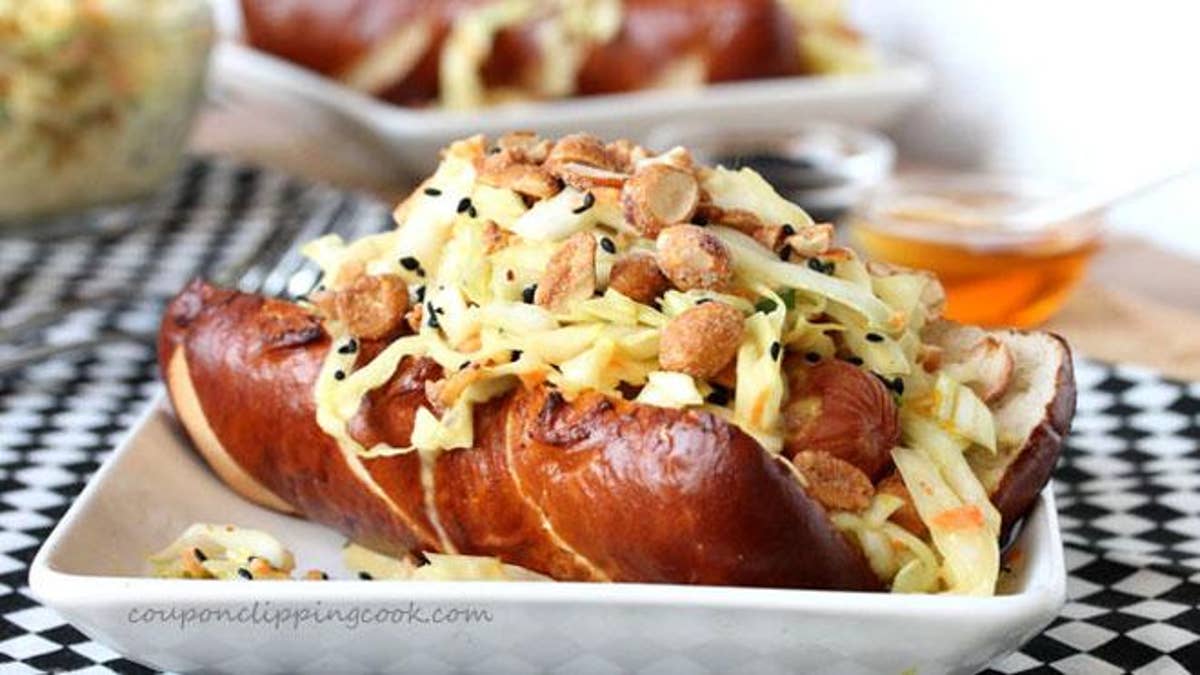 Now you can eat hot dogs, pretzels and peanuts all at one time. Put them together in this fun and inventive hot dog recipe. And the fresh slaw is also a fantastic way to sneak vegetables into an outdoor favorite.
Recipe: Honey Mustard Slaw Dog
7. Buffalo Chicken Hot Dogs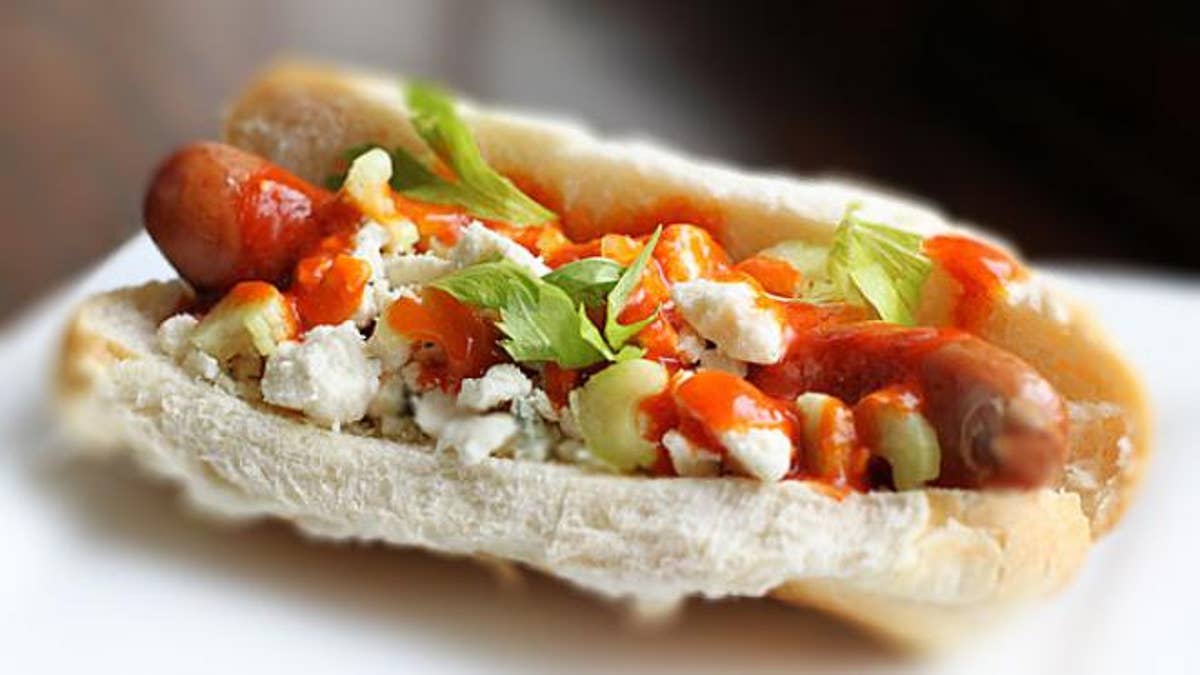 These Buffalo Chicken Dog is a tangy way to enjoy that signature spicy flavor without getting your hands completely covered in wing sauce. You get a taste the sweetness of chicken sausage and creamiest of blue cheese. Don't forget the celery for some added crunch.
Recipe: Buffalo Chicken Hot Dogs
8. The Milwaukee Dog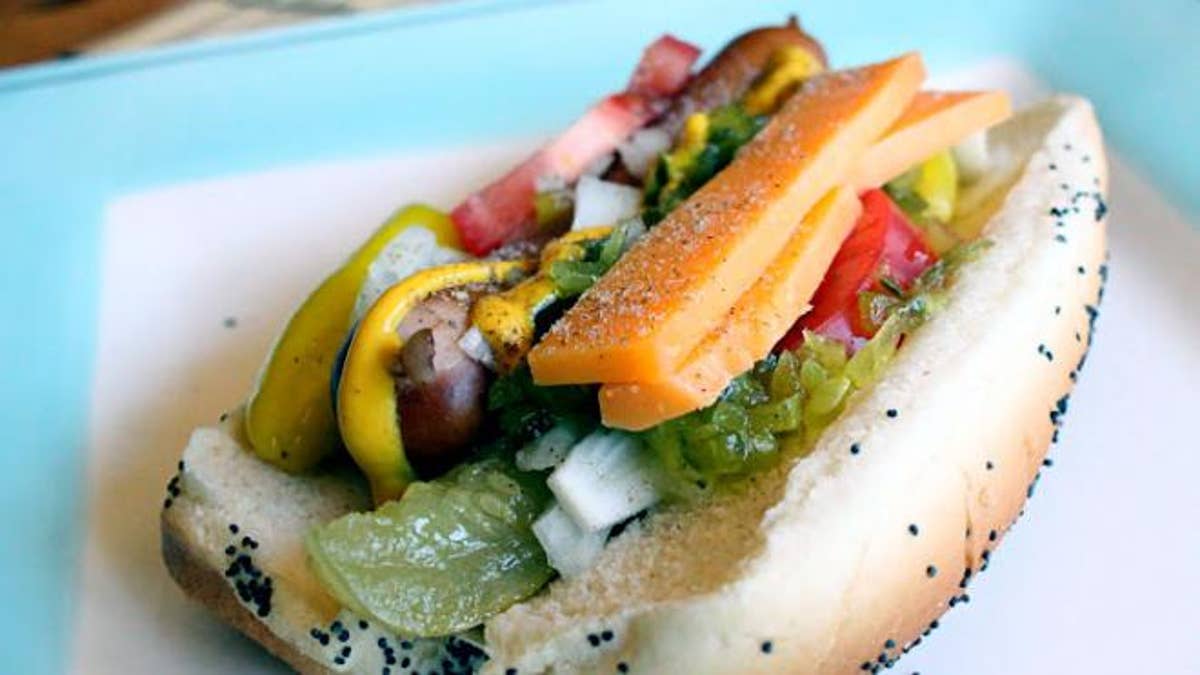 This amped up Midwest-style dog dishes up a balanced salt and spice flavor with the right amount of crunch.