Carl's Jr. now singling a Budweiser-infused cheeseburger and french fries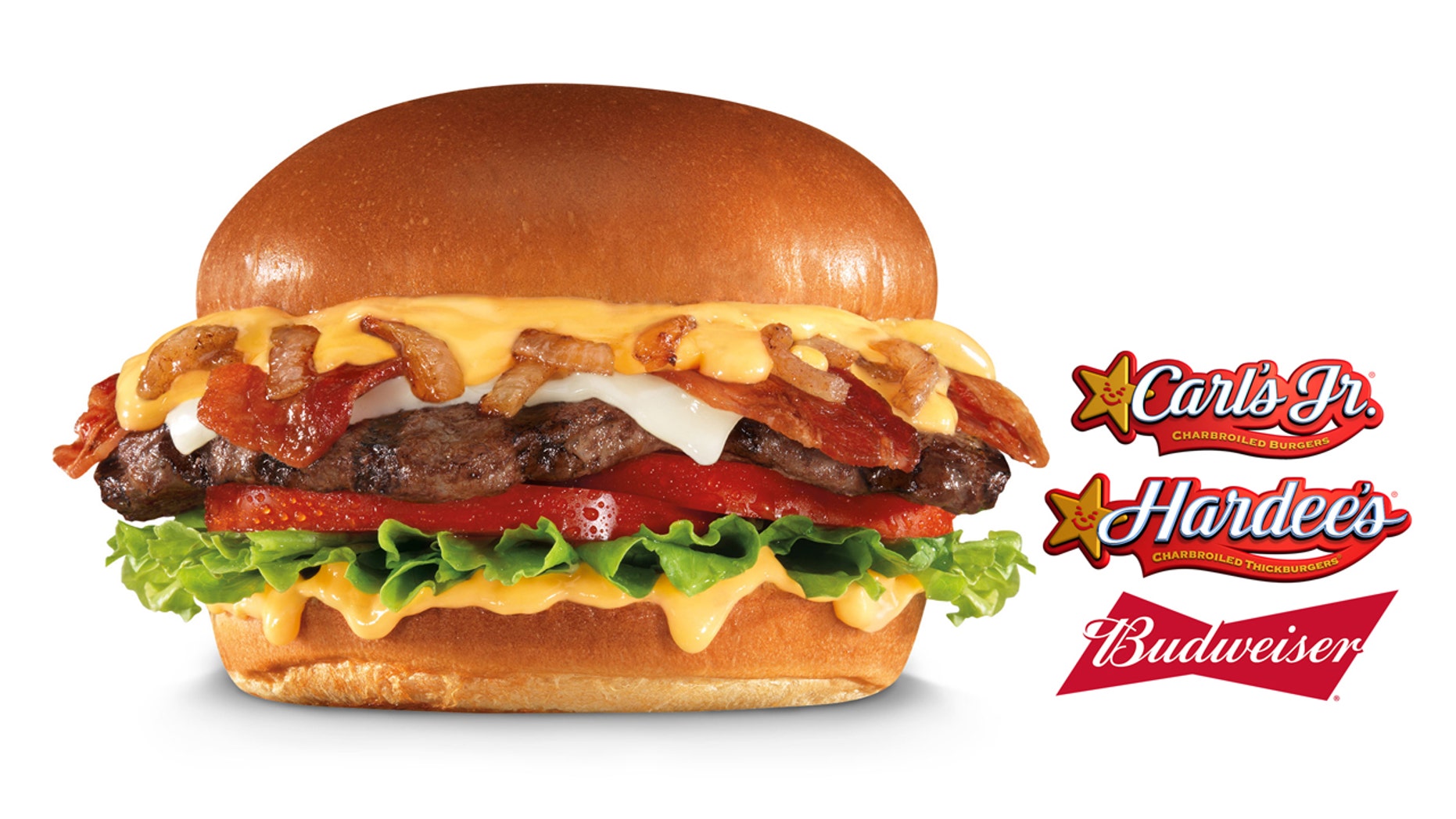 Fast food restaurants just won't let mashups go.
Burger King and Taco Bell have been playing around with snack food combinations but now Carl Jr.'s is taking an alcoholic American favorite and pairing it with cheese.
Carl's Jr.—along with its sister chain Hardee's—just rolled out a Budweiser Beer Cheese Burger and Bacon Beer Cheese Fries. Both items are smothered in a beer-infused sauce.
According to the chain, the beer-cheese sauce is made with cheddar cheese and a healthy pour of America's top selling lager beer. Sorry true brew lovers, the burger-- which also has bacon, caramelized onions, lettuce, tomato and Swiss cheese-- won't give you a buzz since any alcohol content is cooked off in the sauce.
RELATED: Surprising things you didn't know about Carl's Jr
The cheesy beer sauce is also available smothered over fries and topped with bacon crumbles.
To promote the duo of beer flavored menu additions, Carl's Jr. and Hardee's are breaking with their usual shtick of using models and celebrities to seductively snack on new offerings.
On Oct. 31, the fast food company will debut a campaign its calling "Brewers" that showcases real Anheuser-Busch beermakers hard at work. Of course, the brewers get to chow down on the new beer-infused burger and declare it pretty darn close to real thing.
Sure, beer and burgers has always been a classic American combo but will this new mashup be a hit? The new Budweiser beer burger and beer bacon fries are available now.