Calorie counts to be displayed at all restaurant chains in America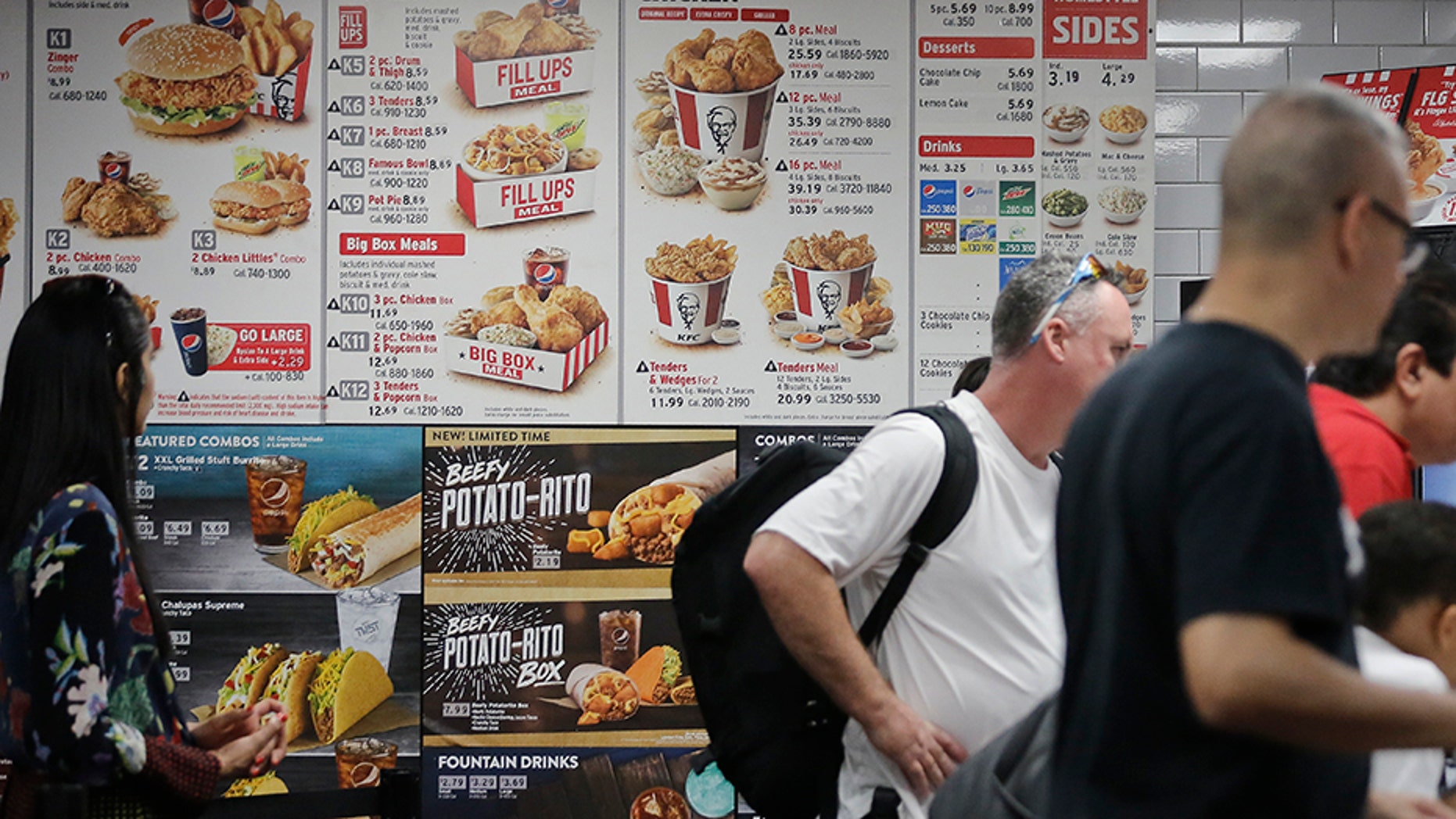 When it comes to counting calories at your favorite restaurants, ignorance is often bliss. But starting Tuesday, you'll no longer be able to disregard the often unhealthy number associated with your favorite dishes.
The Food and Drug Administration will now require that all restaurant chains, grocers and other prepared food stores with 20 or more locations in the U.S. post calorie counts on their menus, NPR reports.
GUY WHO ATE 30,000 BIG MACS ALSO EATS ANOTHER MCDONALD'S TREAT EVERY SINGLE DAY
The mandate, originally proposed in 2010 as part of the Affordable Care Act, was supposed to be enacted by 2015 but faced a delay after receiving heavy backlash. While many large chains, like Starbucks, McDonalds and Panera, complied several years ago, smaller vendors argued it was too tedious and expensive to calculate calories in their rotating menu of items, according to Grub Street.
But now consumers will be forced to confront the amount of calories in the food a restaurant offers. FDA Commissioner Scott Gottlieb said in a statement that "surveys show consumers overwhelmingly want this information. And many use it to improve their diets and health."
Gottlieb also pointed out that about 40 percent of all Americans are obese, which can lead to a number of other health problems, including heart disease, diabetes and some types of cancer, but requiring restaurants to display calorie count will hopefully help combat the problem.
FOLLOW US ON FACEBOOK FOR MORE FOX LIFESTYLE NEWS
"Studies show that menu labeling can make an important difference in every day food choices that add up over time. Recent research shows that smart menu labeling reduces the average number of calories ordered by 30 to 50 calories per visit," he said.