Caffeine-loving couple marries at a Starbucks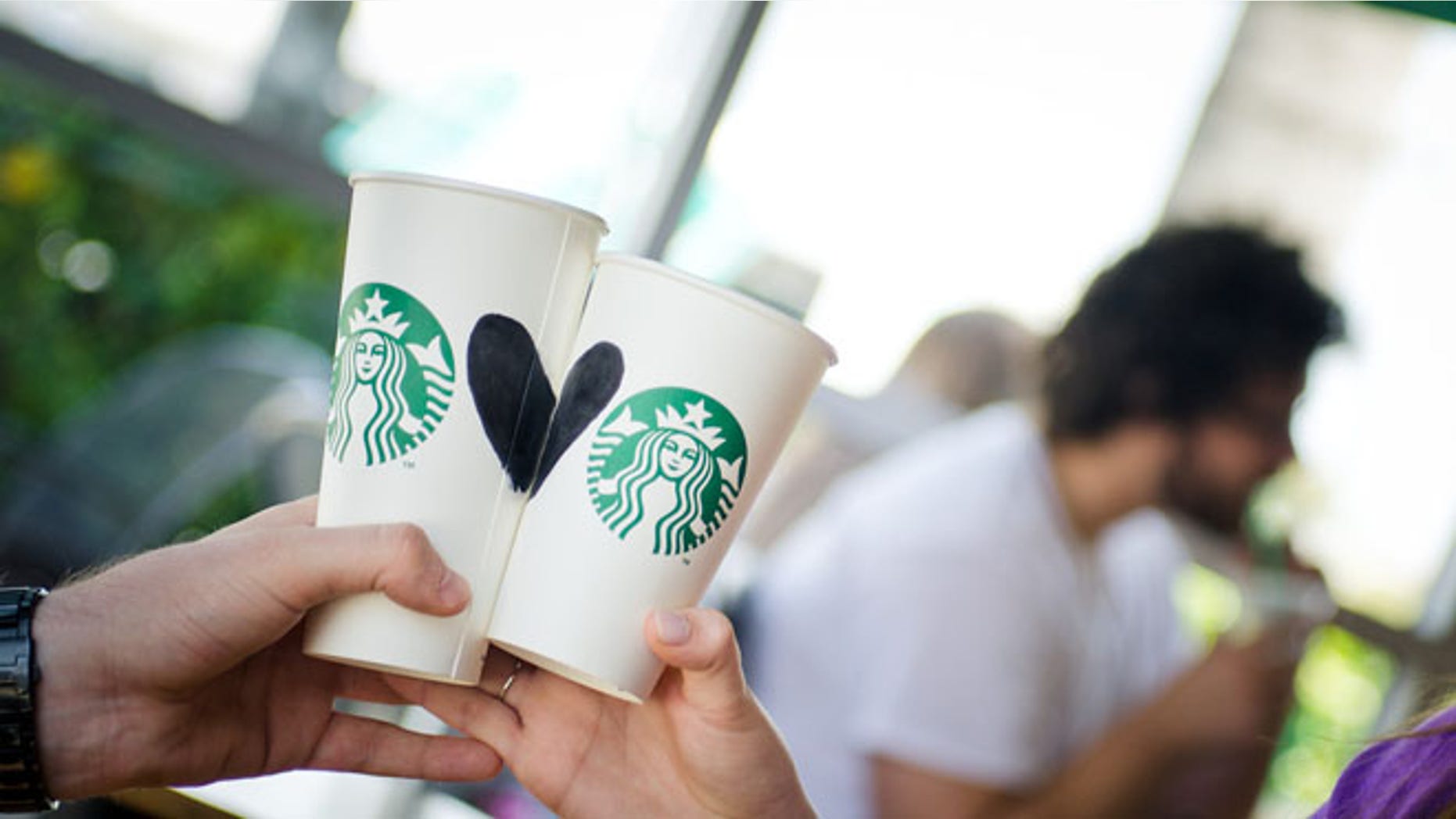 If you feel like you're wedded to caffeine, that's nothing compared to a coffee-loving couple who decided to tie the knot at a Wisconsin Starbucks.
DeAnna Dodson and Jordan Senz, her fiancée of nearly seven years, took the plunge on New Year's Eve at a ceremony in Janesville, Wisconsin, complete with vows filled with coffee-centric puns.
"I promise to love you a latte."
"I want to macchiato an honest woman out of you," Senz told his bride as they exchanged vows, reports the Daily Independent.
The couple had originally planned to wed at the county courthouse but learned too late that officials only marry people once a month. But after already delaying their wedding due to financial constraints, Dodson and Senz were determined to marry on New Year's Eve. The bride-to-be then had to find an officiant who would work on the holiday, which proved to be a challenge.
"I had gone online and found a reverend, Rev. Donnie [Onley] and we were either going to have to go to his home or pick a public location to meet him at," she told the Daily Independent. "We said we'll meet him at Starbucks because we go to one every morning anyway."
At 9 a.m., a  small group of family and friends gathered at the Starbucks while Rev. Onley read the vows.
"We weren't trying to draw attention," Dodson says. "We hadn't told them [Starbucks] what we were doing. We didn't announce 'hey everybody, we have a wedding going on.'" But onlookers got excited and more people packed into the store to witness the wedding. Though the ceremony ended up being larger than the couple anticipated, they both agreed it was fun.
After the exchange of vows, onlookers applauded the newlyweds who toasted with their usual orders: one Caramel Macchiato for Dodson, and a Grande Caffé Misto dark roast with milk for Senz.
As the morning wrapped up, Senz reportedly turned to his wife and said, "I promise to love you a latte."