Buy a thousand-pack of beer at this Finnish brewery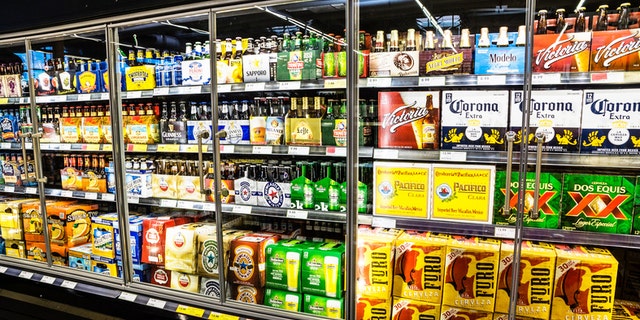 The real question is why this hasn't happened sooner.
Nokian Panimo, a popular Finnish brewery, has unveiled every frat boy's dream – a 1,000-pack of beer.
The towering display of Keisari started as a way to one-up a rival brewer. Nokian Panimo told a Helsinki newspaper that the idea was a "spontaneous joke" after Karjala introduced 100-packs of beer in April.
FOLLOW US ON FACEBOOK FOR MORE FOX LIFESTYLE NEWS
But the packs are actually on sale – albeit only in Finland. The brews are packaged with five stacks that are 12 beers wide and 18 long, technically totaling 1,080 cans. Some supermarkets have started breaking down the display into packs that don't require a pallet truck for transportation. But the 1,000 pack is still available in some locations.
So if you happen to be in Finland, you can buy one for €2,150, or $2,345 US. That comes out to a little more than two bucks a can — about the same value you get with most six-packs.
Except no one's ever Instagrammed someone buying a six-pack.