Burger King's Whopperito surprises diehard burger fans
How many fast food mashups can the world handle?
Plenty, it turns out, if they're good.
After months of speculation, Burger King released its burger-burrito hybrid this week. The Whopperito is a Tex-Mex twist on the chain's popular flame-grilled burger featuring seasoned ground beef with tomatoes, onions lettuce, and pickles all wrapped in a flour tortilla.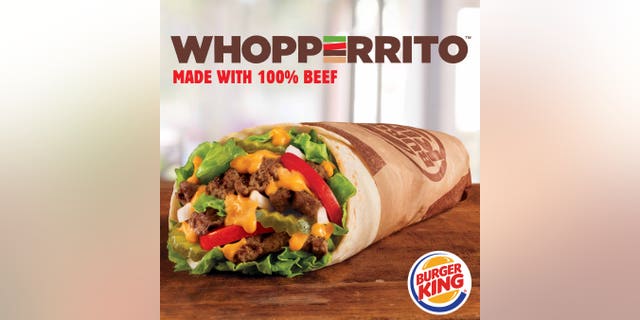 Pickles in a burrito? It freaked us out at first but after the first bite of the Whopperito, Chew on This tasters were delighted.
"I love it," said one taster, who said she was a big burger and burrito fan-- but never would have expected to like the combination together.
"I love Burger King burgers," said another taster. "Weird concept but I like it."
The beef in the Whopperito is slightly spicy-- but not overpowering-- similar to a take home taco kit—and it still tastes fresh. Many loved the portable nature of a burger that doesn't totally fall apart in your hands.
"I like that it's in a wrap. It's cute. It's handheld."
We've all had ground beef with tomatoes, onions and lettuce before. But it turns out the real secret to the mashup is in the sauce. Burger King created its own unique creamy queso—which definitely beats the typical American cheese found on a burger.
"I like the sauce. What is this sauce?!" said one surprised taster.
Tasters liked the queso so much, they wanted packets. Or at least want Burger King to put it on their burgers.
Chipotle is coming for the burger behemoths of the world so is Burger King trying to beat the burrito chain at its own game? Maybe.
A Whopperito is just $2.99—making it more affordable than the average Chipotle burrito which hovers between $7 to $10, before chips and guac.