Burger King rolls out Extra Long Cheeseburger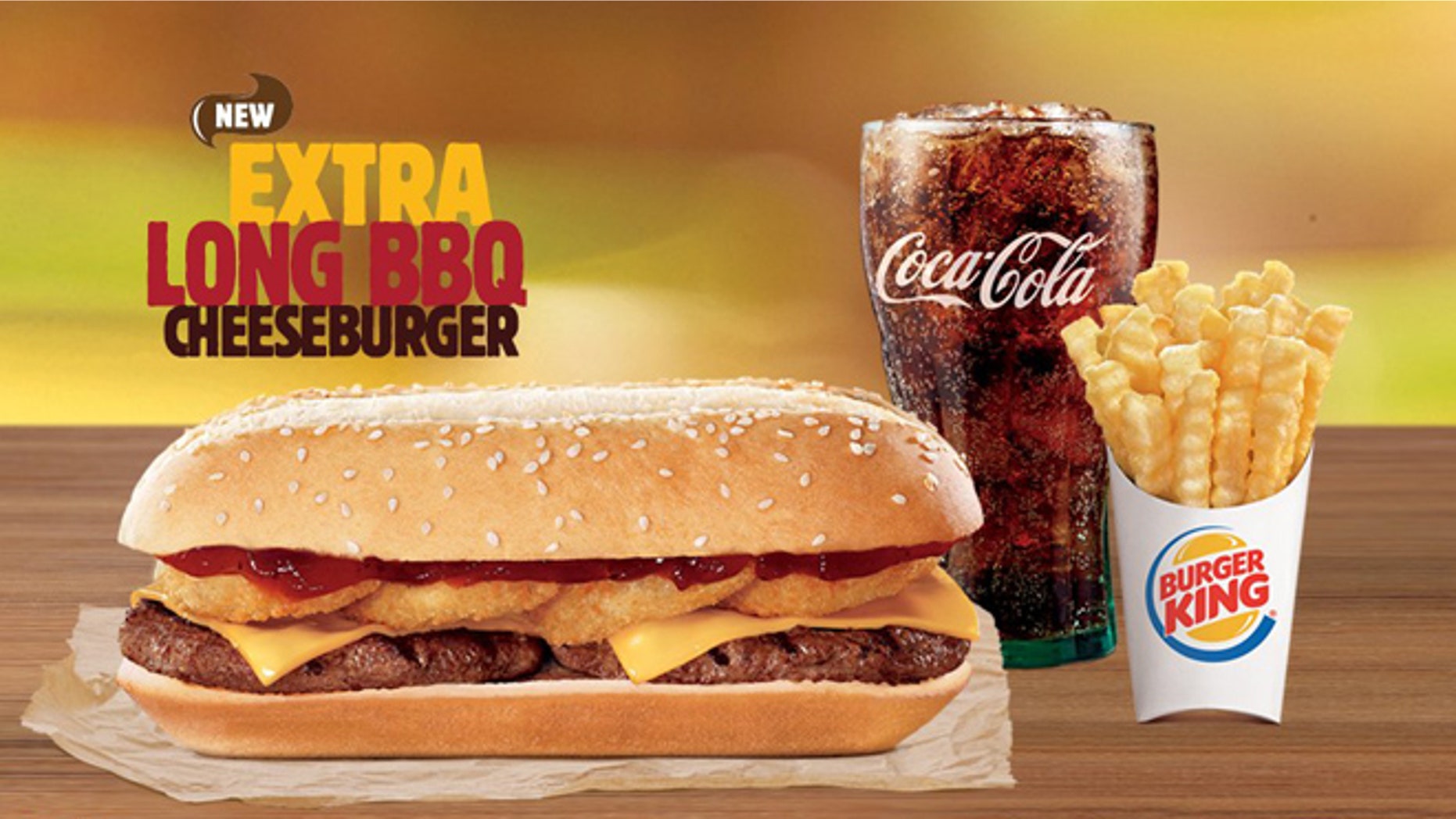 Looks like big is back for the summer at Burger King.
Just after rolling out its brand new double stacked Chicken Big King, the burger chain has introduced an Extra Long BBQ Cheeseburger.
The summer special features two beef patties placed side-by-side on a toasted hoagie roll with American cheese, deep friend onion rings—all slathered in barbecue sauce. The burger clocks in at 590 calories, which is actually less than the chain's famous Whopper which has 650 calories.
The Extra Long Cheeseburger is $3.59- but if you just can't get enough, the sandwich is also on the restaurant's two-for-$5 menu.