Burger King releases spicy Chicken Fries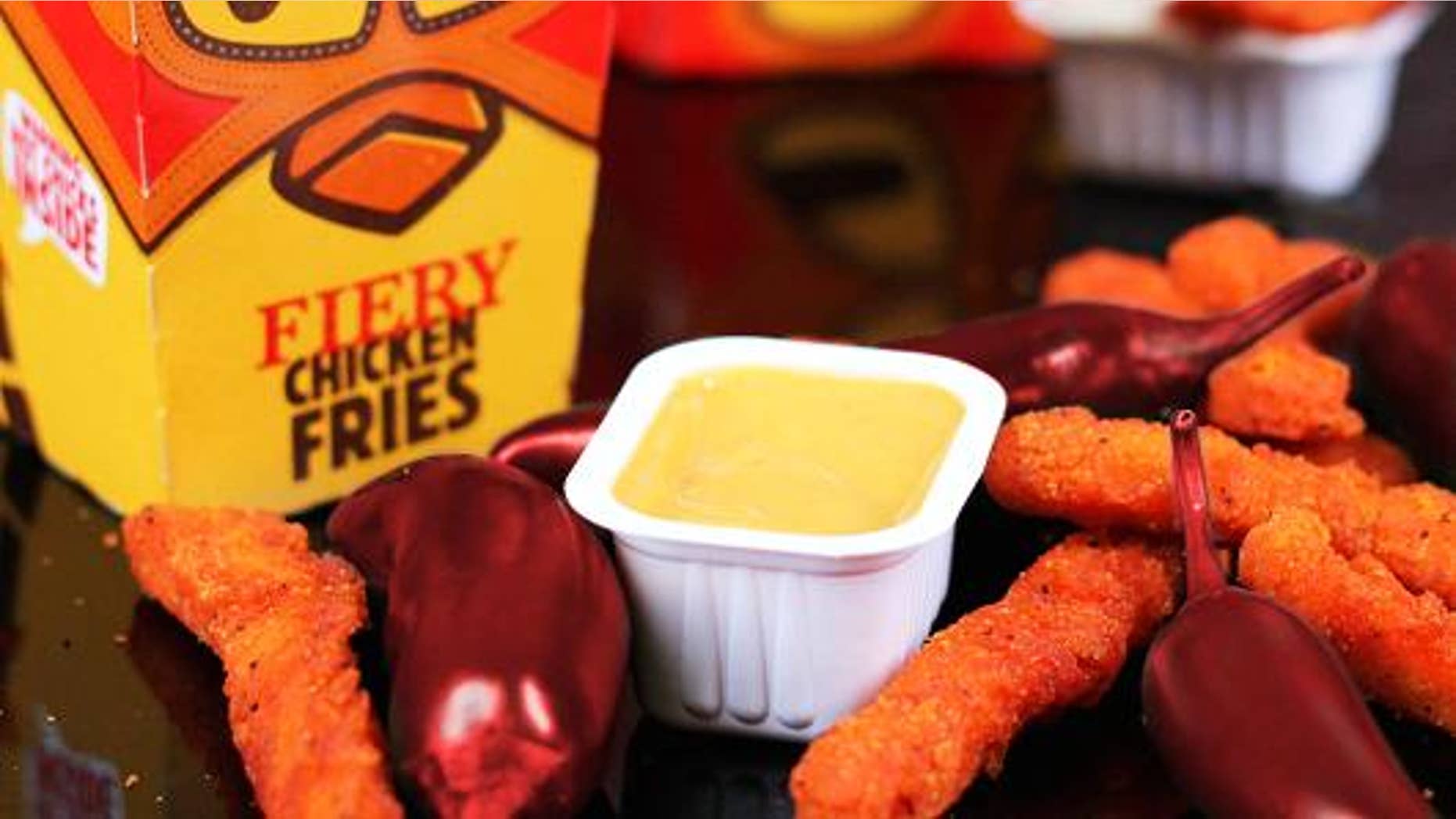 Burger King's cult favorite Chicken Fries are getting a hot, new makeover.
With a mix of black pepper, cayenne pepper and other special spices, new Fiery Chicken Fries are being promoted as the chain's spiciest food release ever.
After announcing that the seasonal chicken strip would be made a permanent menu item earlier this year, Burger King saw a 6.7 percent increase in same store sales during the second quarter, reports Bloomberg. The new item taps into Americans' rising obsession with spicy foods and sauces like Sriracha.
"Spiciness is tremendously important today for a majority of Americans," Darren Tristano, an executive vice president at Technomic, told Bloomberg. "It's especially appealing to millennials and Gen Z."
Recently, other restaurants have tried to tap into the spicy trend. McDonald's re-released Mighty Wings—but struggled to move them. Wendy's released Ghost Pepper Fries—regular fries smothered in a cheesy hot sauce--- and a Jalapeno Fresco Spicy Chicken Sandwich. Subway has also added a Sriracha melt to its menu.
But Burger King is capitalizing on the popularity of an item with which customers are already familiar.
"We wanted to make sure it delivered for people who like spicy food," Eric Hirschhorn, chief marketing officer North America for Burger King, told Bloomberg. "The idea is that it's so spicy it might actually offend you."
The new Fiery Chicken Fries, which are served in boxes of nine strips, are available now at participating locations for $2.89.