Burger King may soon be serving alcohol at a New York City restaurant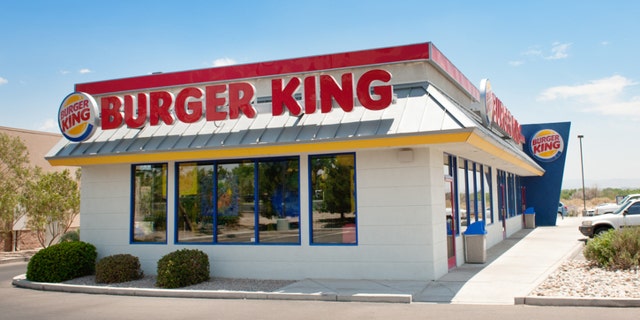 Soon you might be spending happy hour at a local fast food chain, instead of your favorite bar.
One New York City Burger King franchisee is seeking approval to serve alcohol at a location in Midtown Manhattan. The franchisee, Rackson Restaurants LLC, recently approached the local community board about applying for a liquor license, reports DNA Info.
"Anyone who wants a liquor license has to come to us first, so they came to us," Community Board 5 District Member Wally Rubin explained to DNA Info.
WIKIPEDIA DEMANDS BURGER KING APOLOGIZE AFTER FAILED GOOGLE HOME STUNT
But don't expect to be buying Whoppers with wine just yet.
Due to the high number of applications it receives, the community board has chosen "not to take up the matter." There's no word on whether the license will be approved and the State Liquor Authority, which makes the final decision, says it has yet to receive Burger King's application as of May 9, a spokesman for the agency told DNA Info.
Burger King did not respond to requests for comment on the application and a manager at the Seventh Avenue location declined to speak with DNA Info.
But if you want to enjoy some booze with your burgers, you can enjoy a beer with your Whopper at one of the restaurant's other locations, including several in the U.K. along with one in New York City's Financial District. That location, which also has table service in an upstairs dining room, has been serving alcohol since December, reports Eater.
FOLLOW US ON FACEBOOK FOR MORE FOX LIFESTYLE NEWS
Adding liquor to a traditional fast food operation isn't easy, as there are multiple restrictions restaurants must adhere to. Any alcoholic beverage cannot be handled by employees who are minors, and the beer is not available for take-out and must be served in a clear cup, according to Downtown Express.
Of course, Burger King isn't the first fast-food chain to offer alcohol on its menu. A number of Taco Bell locations in Canada will begin serving beer this summer as a way to entice more customers into staying longer. The chain says it may soon offer frozen alcoholic beverages, such as margaritas. That's in addition to the six Taco Bell Cantina locations in the United States that already sell beer, wine and frozen cocktails.