Burger King, KFC and others fail in study on antibiotic use at fast food chains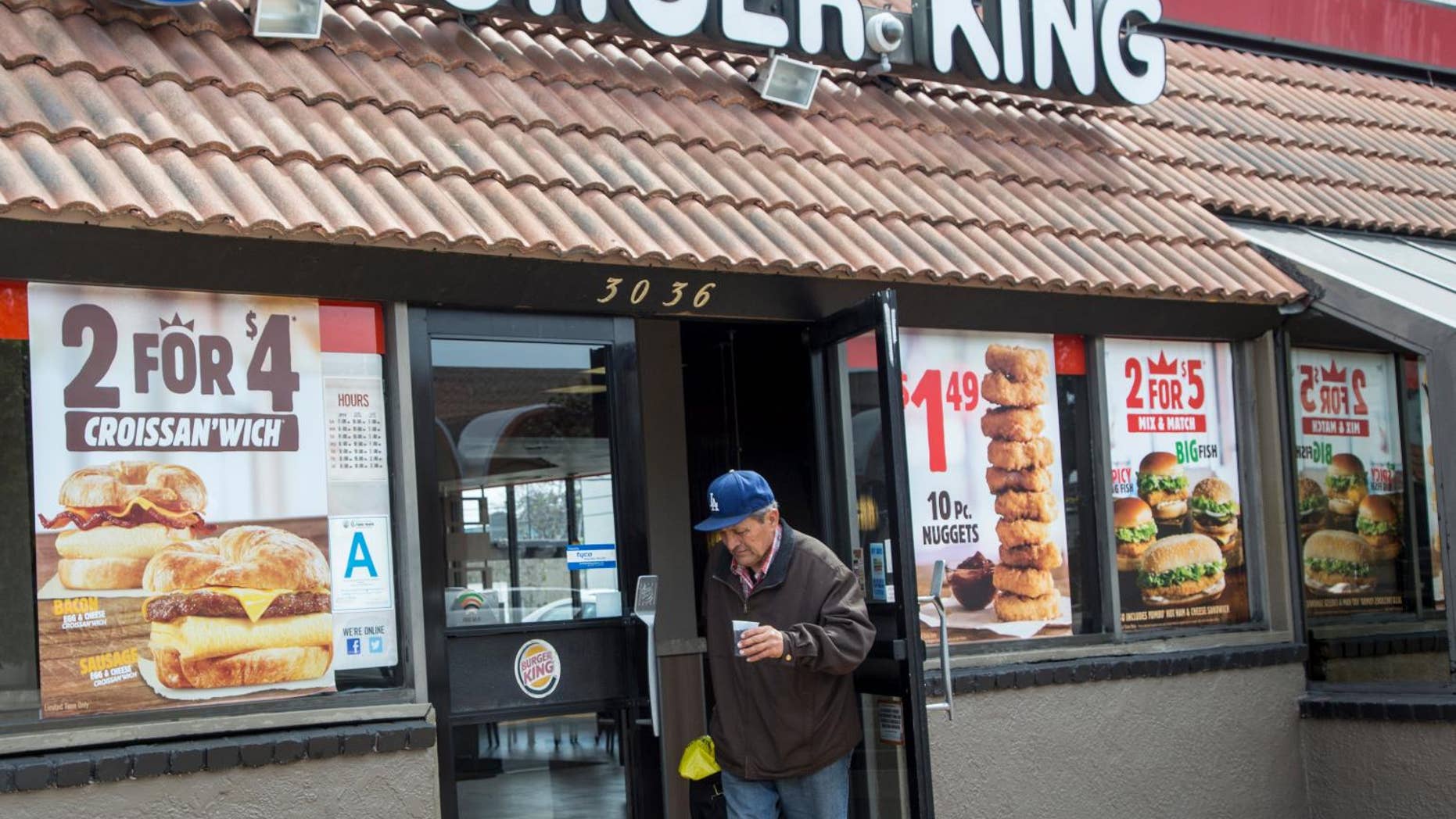 Burger King, KFC and more than a dozen other big fast food chains are still earning failing grades for their antibiotics policies, according to a new report compiled by various groups including the Consumers Union and the Natural Resources Defense Council.
The practice of giving antibiotics to farm animals, commercial farmers say, is to help promote the animals' growth and keep them free of diseases in increasingly crowded spaces. But it has also been linked--in conjunction with physicians who over-prescribe antibiotics to patients-- to the development of drug-resistant pathogens. According to the report, those pathogens then sicken around two million Americans every year. Approximately 20,000 people die each year as a result.
The "report card," issued by a coalition that includes the Natural Resources Defense Council, Food Animal Concerns Trust and the Center for Food Safety, lists 25 restaurant chains among the largest purchasers of beef and poultry in the U.S.
Only two of those chains – Panera and Chipotle – were rated as "A" for their current antibiotics policies.
Subway and Chick-fil-A both received a B rating. The sandwich chain received an "F" grade in 2015's report but was able to improve its score by announcing a policy to gradually phase out meats and poultry raised with antibiotics over the next few years.
But most big chains, including Burger King, KFC, Dunkin' Donuts, Sonic, Jack in the Box, Denny's, Starbucks, Olive Garden, Dominos, Arby's and IHOP, all failed. Although some of those with "F" grades earned points for being transparent about their lack of antibiotics policies, others didn't register a single point. Those include Buffalo Wild Wings, Burger King, Chili's, Domino's, IHOP and Little Caesars.
There were some mildly encouraging changes, however, since the coalition released a similar report last year.
The number of chains now acknowledging the issue jumped from five in 2015 to nine this year. And former "F" graders Papa John's, Wendy's, Subway, Taco Bell and Pizza Hut all recently announced policy changes that would partially affect their food supply. McDonald's marginally improved, from a "C" to a "C+" for fulfilling a previously announced commitment to sourcing drug-free chicken in the U.S. The chain could've further improved but it hasn't yet announced any specific plans to source antibiotic-free beef or pork.
Dunkin Donuts backtracked from their "C" grade last year due to a relaxation of the chain's antibiotics use policies. Dunkin's old policy banned all meat suppliers from practices like the routine use of antibiotics. According to the coalition's report, however, late last year Dunkin' Donuts updated its policy from an official prohibition to a recommendation, saying suppliers "should only administer antibiotics and antimicrobials to animals for the control and treatment of disease."
"The future effectiveness of antibiotics depends on making sure they are used only when necessary," said Jean Halloran, Director of Food Policy Initiatives at Consumers Union, the advocacy arm of Consumer Reports. Halloran: "It's time for all fast food restaurants to do their part to protect public health by no longer serving meat and poultry from suppliers who misuse these vital drugs."