Burger King Japan's 'Premium Kuro Burger' comes with black bun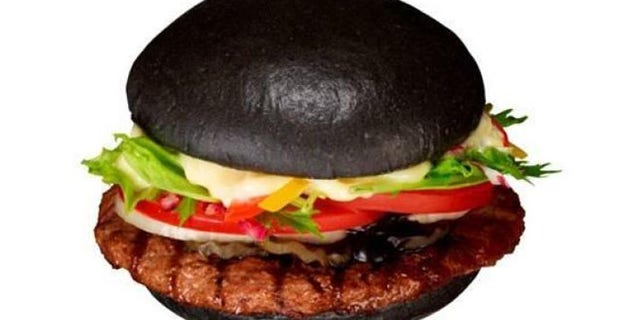 This brings new meaning for those who like their burgers black.
Burger King in Japan has released a new black-bunned cheeseburger, fitting called the "Premium Kuro Burger," or Black Burger.
To get its color, the bun is made from bamboo charcoal mixed into the dough. Not dark enough for you? Also on the burger is Black Flavored Ketchup, which is traditional ketchup blended with garlic and squid ink and special seasoning. All this is comes with a paprika-flavored beef patty that has a slightly lighter color than normal patties.
The Kuro Burger, which comes out Sept. 28 for a limited time to celebrate Burger King's five-year anniversary in Japan, will be sold for about $5.75 by itself, or about $10.10 with a side and drink.
Burger King is playing catch up after other fast food chains released dark colored bun. Earlier this month, McDonald's unveiled a pair of white and black-bun burgers in China and Belgian fast food chain Quick also unveiled its "Dark Vador" burger with a similarly-strange colored bun.