Burger King drops sugary sodas on kids' meal menus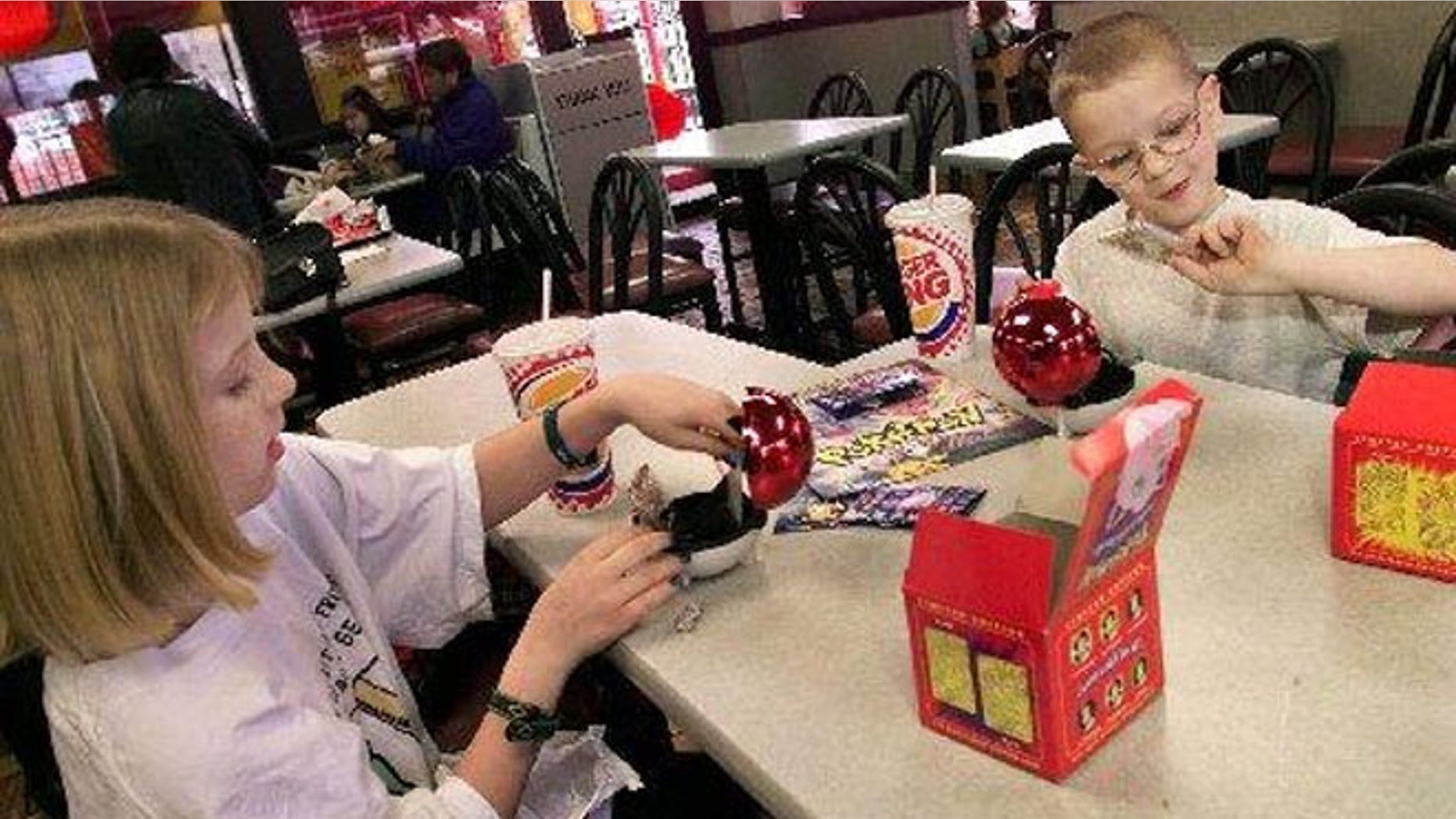 Burger King is dropping sugary sodas it lists on kids' meal menus.
Customers will now only see options for fat-free milk, low-fat chocolate milk and apple juice, according to USA Today, which first reported the menu switch. Soft drinks, such as Coca-Cola and Sprite, will still be offered, but won't appear on the kids' meal menu.
Amid mounting pressure from health advocacy groups working to end childhood obesity, Burger King joins a growing number of fast food restaurants trying to reduce the unhealthy options on their menus by removing calorie-laden soft drinks.   Earlier this year, McDonald's and Wendy's made the switch.
Alex Macedo, president of Burger King North America, told USA Today that Burger King made the switch as part of an "ongoing effort to offer our guests options that match lifestyle needs."
Margo Wootan, director of the consumer advocacy group Center for Science in the Public Interest, says she lobbied for two years to get Burger King to make the change, reports USA Today.
"It will help children eat better now, as soda is the leading source of calories in children's diets," says Wootan. "It also helps to set kids on a path toward healthier eating in the future, with fewer kids becoming conditioned to think that soda should be a part of every eating out occasion."
According to the Centers of Disease Control and Prevention, childhood obesity has more than doubled in children and quadrupled in adolescents in the past 30 years and in 2012, more than one third of children and adolescents were overweight or obese.