Budweiser's new beer brewed with pre-prohibition recipe, more alcohol than original Bud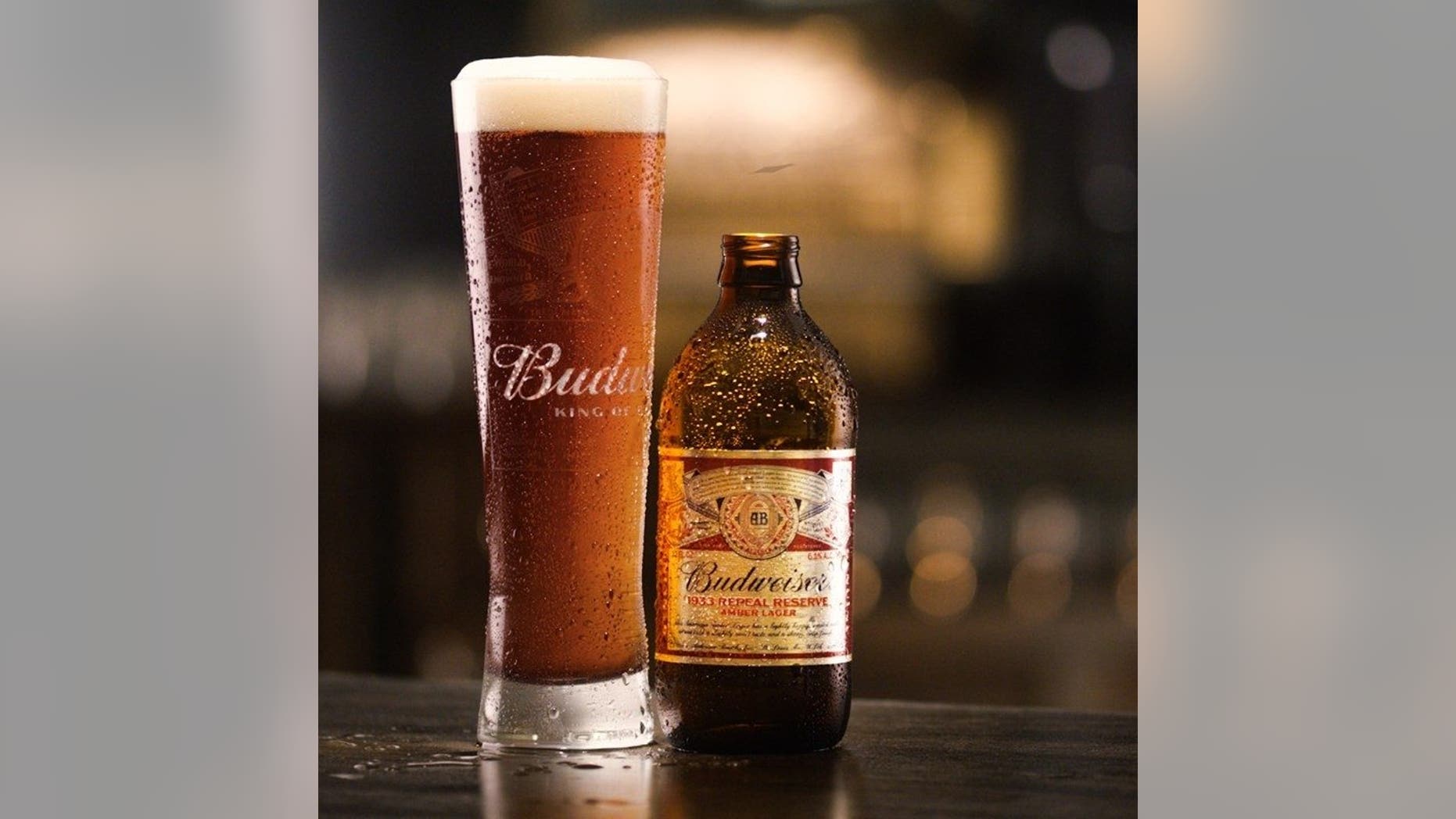 Budweiser's newest offering is actually really, really old.
Anheuser-Busch's latest beer — the Budweiser 1933 Repeal Reserve Amber Lager, which became available for purchase as of Monday — is actually based on a pre-prohibition-era recipe created by Adolphus Busch, according to a press release.
"We are excited to mark the upcoming holiday season and the anniversary of the repeal of Prohibition with this new brew based on a forgotten recipe," said Budweiser vice president Ricardo Marques. "While Budweiser Repeal Reserve is a great tasting Amber Lager, it also tells the story of an important part of our history and gives reason for celebration."
MARYLAND WOMAN'S BEER-CHUGGING SKILLS GO VIRAL
Per the press release, Adolphus Busch originally developed the recipe to share with friends in the St. Louis area, but the beer never got the chance for a wide release before prohibition was enacted in 1920. It's also said to have "a light, hoppy aroma and a rich caramel-malt taste."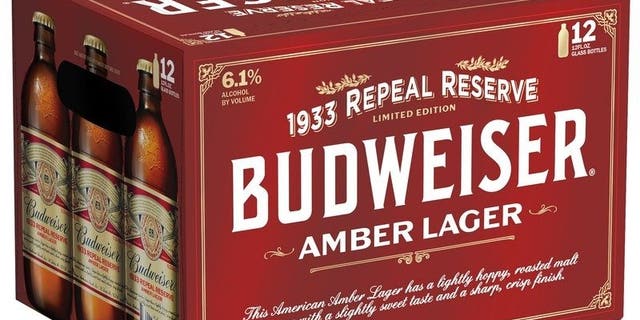 It's worth noting, however, that Anheuser-Busch's limited-edition 1933 Repeal Reserve is not brewed using Busch's exact recipe — Fortune reports that the brewers "tweaked" it a bit — but the beer reportedly pays homage to its pre-prohibition era in different ways. As emblazoned on the side of the 1933 Repeal Reserve case, the new Bud will boast an abv of 6.1 percent, which is noticeably higher than original Budweiser's 5 percent abv. 1933 Repeal Reserve will also be sold in "stubby" bottles as opposed to longnecks, as "inspired by the earlier style of beers," the press release reads.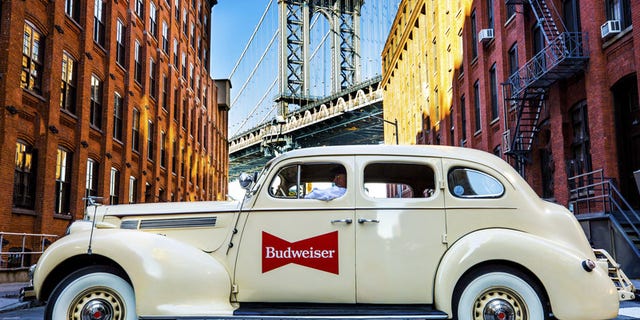 FOLLOW US ON FACEBOOK FOR MORE FOX LIFESTYLE NEWS
In honor of their newest offering, Anheuser-Busch has partnered with Lyft to give fans the chance to learn more about its new beer during a ride in a vintage prohibition-era car from the '30s. On Oct. 25, New Yorkers can visit Lyft.com/BudVintageMode to request one of the cars between 3 and 7 p.m. if they so choose.