Budweiser introduces strawberry beer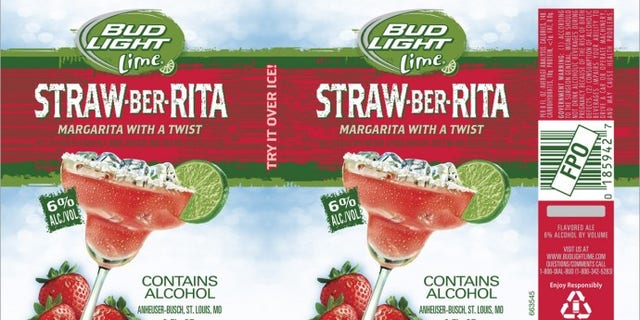 After Budweiser's successful launch of Lime-A-Rita last April, selling more than 500,000 barrels of the margarita-flavored beer in 8 months, the company has expanded its line of fruit-themed beer to include strawberry.
Last month, Anheuser-Busch announced on its website that it will launch the Bud Light Lime Straw-Ber-Rita, an 8 percent alcohol per volume malt beverage that "blends the refreshment of Bud Light Lime with the taste of an authentic strawberry margarita."
Responses to the beverage have been mixed.
"It tastes a little a little like someone poured some strawberry Pixi Stix into a fruit-punch wine cooler," reads a review in Paste Magazine. "It was pretty gross."
But the straw-beery drink got pretty high marks from RateBeer, an independent review board for craft beer enthusiasts.
"Lime-a-Rita just adds a new level of convenience by providing a beverage with the perfect balance of flavors," reads the review.
Whatever the response, it's clear the marriage between fruit and beer is not going away anytime soon.