Brewer to send 'same sex' beer to Putin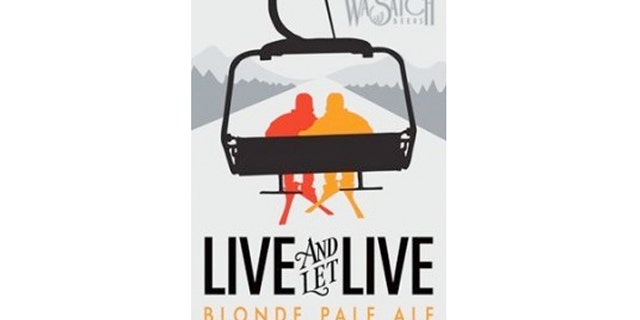 A Utah brewer says it wants to send its newly released "same sex" beer to President Vladimir Putin and the Sochi Olympics as a protest to Russia's anti-gay policies.
The Wasatch Brewery's new Live and Let live is a blonde pale ale made from "two beautiful malts and two wonderful hops, all fermented with a pair of yeasts," brewer Dan Burick said in a release.
The beer's label shows what looks to be a couple — maybe two men, maybe two women — in orange parkas embracing as they ride a ski lift.
Wasatch founder Greg Schirf said, "I am thinking Vladimir Putin needs to lay off the vodka and drink about a case of this stuff."
Prior to the start of the Sochi Games, Putin drew international criticism for his anti-gay rhetoric and the passage of an anti-gay law that prohibits anyone from spreading the "propaganda of non-traditional sexual relations" to minors.
Schirf said the brewery has been accepting of same-sex couples for many years and has been a practitioner of its own "civil union."
But Live and Let Live may be hard to swallow even in Utah right now –since the state has its own law that criminalizes "the advocacy of homosexuality".
Schirf conceded that, saying "but we think it's a step forward."
The beer is 4 percent alcohol by volume and will be sold on draft in Utah and tapped to pour on Valentine's Day.