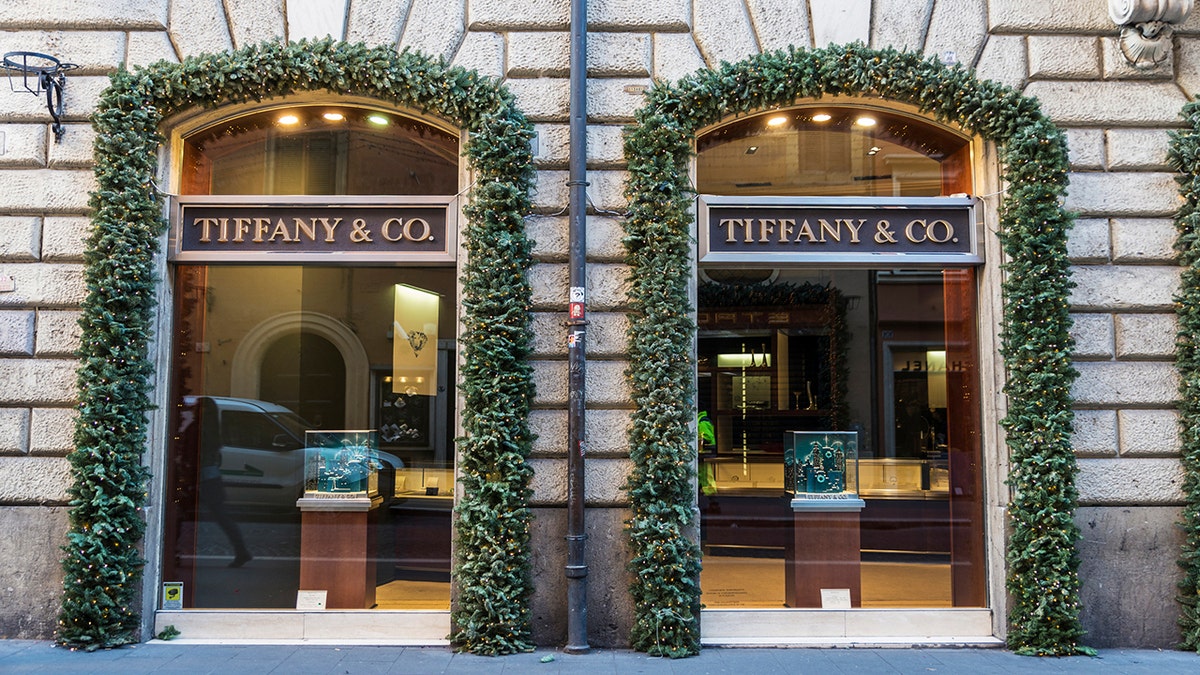 Holly Golightly devotees, your dreams have come true.
On Nov. 10, the Blue Box Café will open its doors for business at Tiffany & Co.'s flagship Fifth Avenue location in New York City, and Audrey Hepburn herself would certainly approve of the carte du jour — and the decor.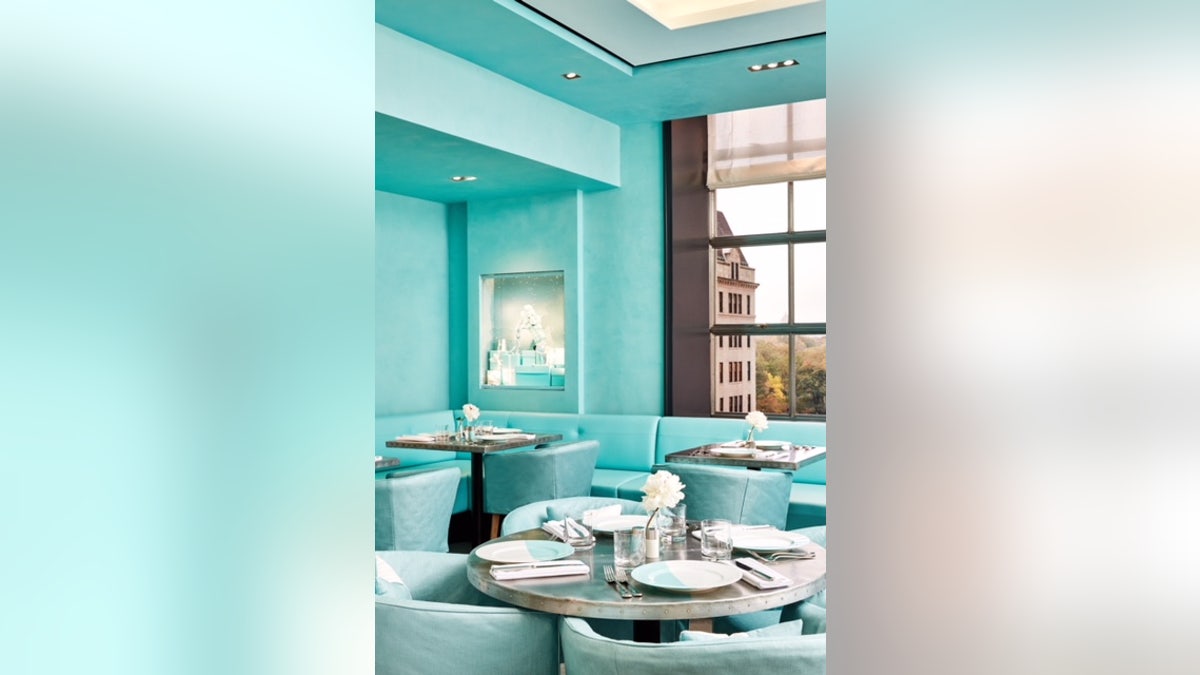 TIFFANY & CO'S 'EVERYDAY OBJECTS' LINE CONFUSES PEOPLE WITH $9,000 BALL OF YARN
Housed inside the revamped fourth floor of the luxury retailer and boasting Central Park views, the café is decked out in the jeweler's signature blue, immersing the customer with the feeling that they're inside a signature Tiffany gift box – and that's the point.
"Design of the space began from the idea of immersion in Tiffany — not only the feeling of being inside a blue box, but surrounded by Tiffany hospitality," Richard Moore, vice president creative director for the company, told Vanity Fair.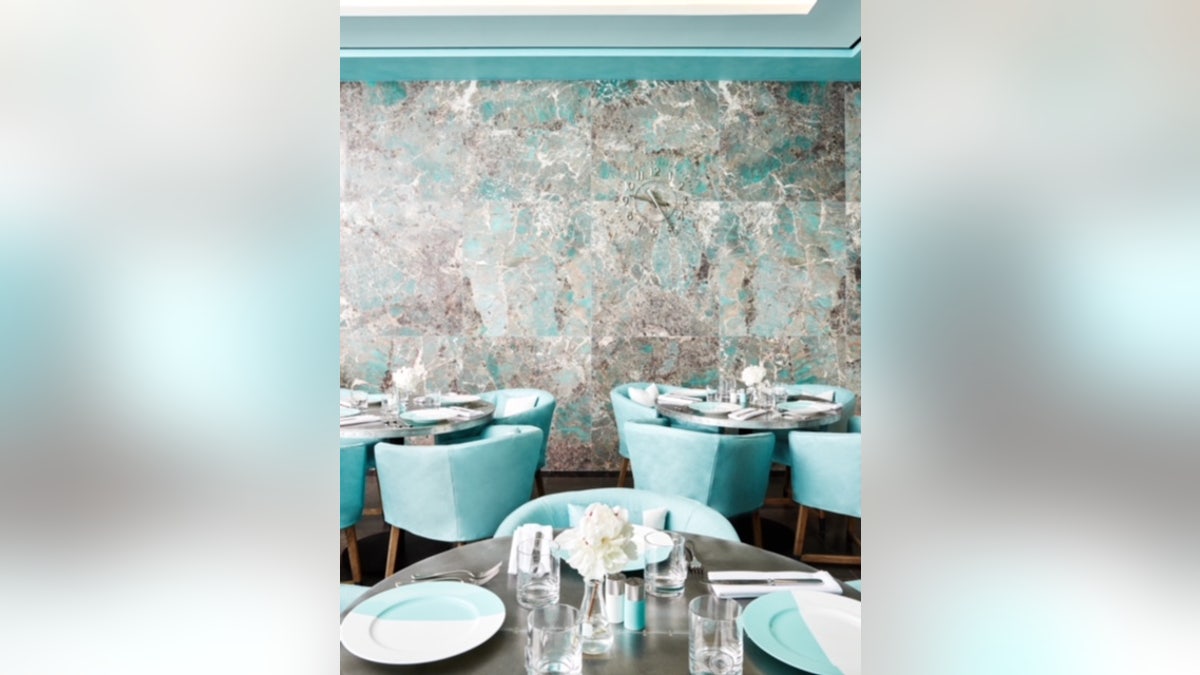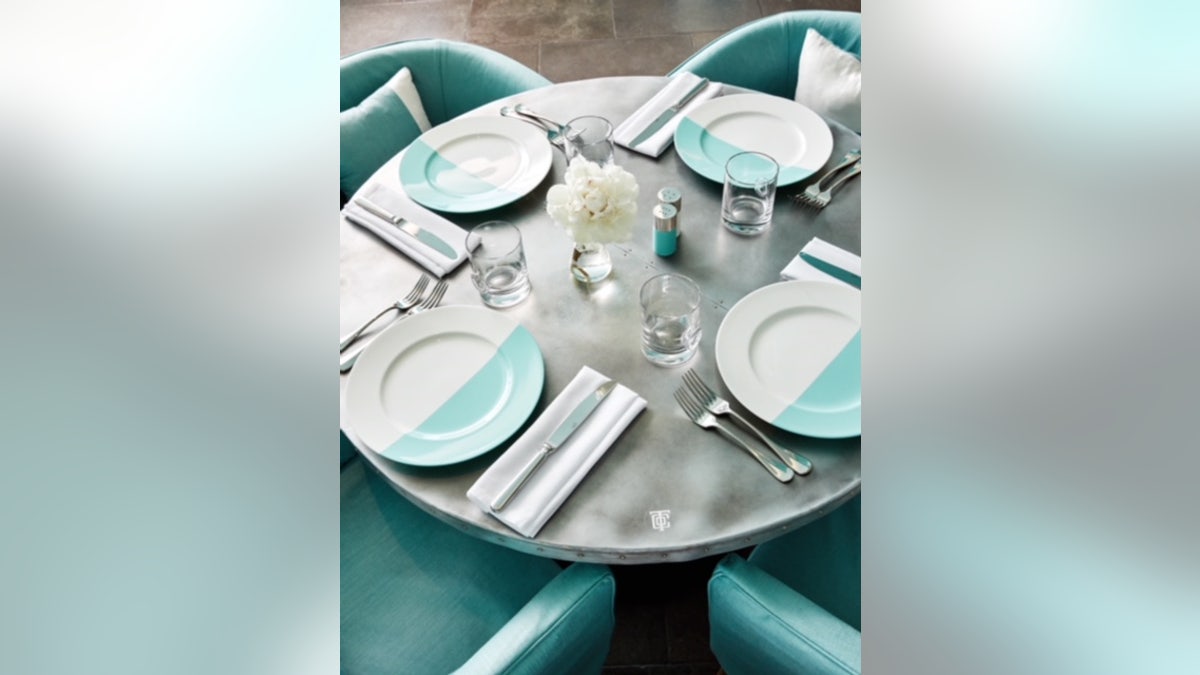 Likewise, the café's glamorous menu was just as deliberately planned. Blue Box's fare — which "will change and evolve through the seasons," according to a press release — will feature regionally sourced ingredients in its sophisticated takes on signature New York cuisine.
PARIS OPENS FIRST NUDE RESTAURANT FOR 'AU NATUREL' DINERS
Served with a choice of coffee or tea, breakfast begins at $29, offering dishes like avocado toast, truffled eggs, and smoked salmon bagels. Lunch begins at $39, including a starter and main course, with options like the chicken-lettuce-tomato "C.L.T." (short for Charles Lewis Tiffany) sandwich, and Fifty Seventh Street flatbread. The $49 afternoon tea, meanwhile, features loads of sweets and sandwiches, as reported by Eater and confirmed to Fox News.
Poised to become a white-hot destination through the holiday season, the café will be open from 10 a.m. to 7 p.m. — or regular store hours.