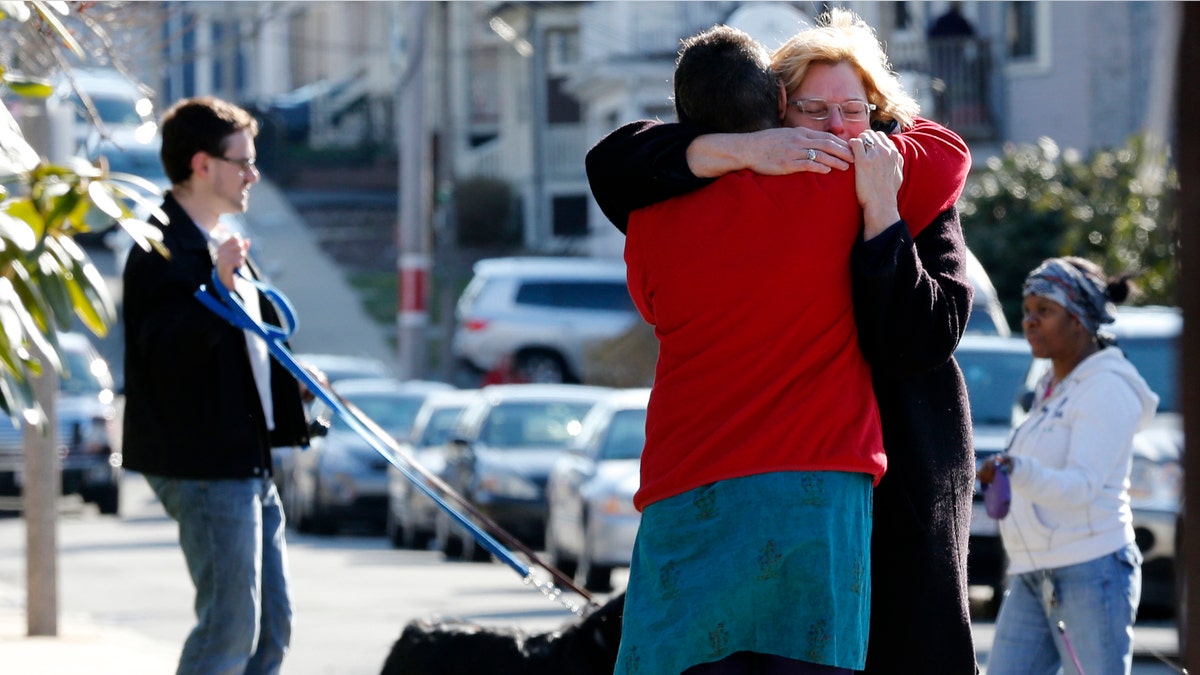 The term comfort food never has more meaning than after a national tragedy. After two explosions killed three people and injured over 100 at the 117th Boston Marathon on Monday, local restaurants and kind-hearted Bostonians are mobilizing to help victims with a necessity that draws people together-- food.
Following the blasts, many evacuees on Boylston Street, near the Marathon finish line, were left with nowhere to turn as hotels went under lockdown and streets were closed off. Nearby restaurants quickly stepped up to provide meeting places where people could feel safe.
Boston restaurant, El Pelon Taqueria, posted on Twitter at 3:07 p.m. yesterday that the Mexican restaurant would offer patrons a place to gather with tabs on the house. The post read, "open wifi, place to charge cell, or just don't want to be alone, food and drinks,- pay only if you can #bostonhelp."

A Reddit feed titled Random Acts of Pizza was created to allow readers to send pizza to those in need.
"Spoke with an Anytime Pizza employee this morning," reads the post. "They pulled in their entire staff last night to cook and deliver pizzas. You'll be happy to know, though, that they were getting police escorted around and were working straight through the night."
The feed advises pizza donating Samaritans to order online, because many of the restaurants have the entire staff working the kitchen, meaning there is no one to answer phones. The post encourages users to order from restaurants like Anytime Pizza, South End Pizza and Market Pizza through the online food delivery service GrubHub and give the address of Massachusetts General Hospital (55 Fruit St).
The Middle Eastern restaurant, Oleana, responded to the tragedy by posting on Facebook that they would provide shelter and food to all those in need, writing, "If marathoners need something to eat or a warm place to wait to hear from loved ones, we can and will help."
Boston's Appleton Bakery is offering free meals to runners, onlookers and responders in Boston.
"Thanks to the staff of the Appleton Cafe for taking such great care of my wife, daughter, mom and aunt yesterday after the tragic events at the marathon," a patron posted on the store's Facebook. "Nothing like some fresh cookies to help ease what was a very stressful situation!"
A Boston outlet of Italian pasta and pizza chain Vapiano opened their doors and kitchen to race participants and their loved ones. They also offered free food to any volunteers and rescue workers.
"We at Vapiano Boston are very sad about what happened," the restaurant posted. "We are a proud to be a member of the Boston community. We all together will get thru this tough time…Go Boston."
If you are looking to help by donating the gift of a meal, The Salvation Army is currently providing food and counseling to first responders. Click here to donate.